Brooke Connolly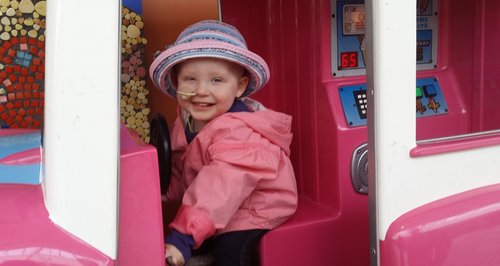 2 year old Brooke Connolly from Blackburn has ALL leukaemia. Brooke along with her grandparents Shirley and Derek spoke to Robin and Adele.
Brooke Connolly is a 2 year old girl from Blackburn who was sadly diagnosed last year with ALL Leukemia. It has been a very tough 11 months for Brooke and her family. Brooke has been on the highest dose of chemotherapy and this has resulted in Brooke not being able to do as most 2 year olds can do make friends go on regular holidays etc. Her grandparents Shirley and Derek worked very hard to look for a caravan where they could take Brooke on holiday but still be close enough to the sick kids hospital so Brooke can attend appointments.
Now the family have been asking for a little help from the public to give their gorgeous granddaughter a little bit of fun in her life. They are looking to get some much needed attachments to their caravan for Brooke such as a ramp for her wheelchair and also a play frame for Brooke on her good days where she can play.
Robin and Adele are spoke to Shirley and Derek to find out more about her illness and their seaside dream.
Find out more about Brooke here.