Heart's Christmas Wish
5 December 2017, 13:04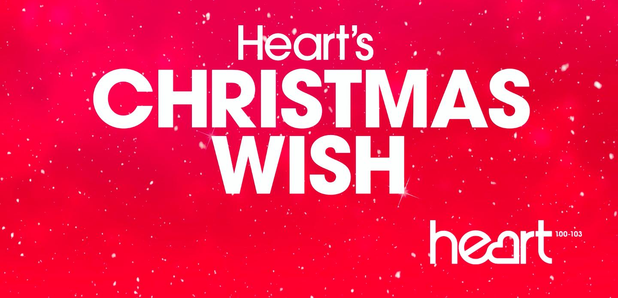 Christmas is a time of giving and we wanted to know who in your life deserved an extra special early present from Heart and arnoldclark.com
All week Robin and Adele heard your stories and awarded some amazing gifts to some amazing people.
This is the story of 6 year old Alex, who has Dipg a rare brain tumour...
Graeme Leask was nominated by his friend Scott. He donated a kidney to Scott who was seriously ill with kidney disease and on the transplant register. This is their story
Cheryl Smith and her son Rueben Smith age 5 were nominated by her Aunt Mary. Rueben was diagnosed with a condition called TOFFS when he was born and had to go through major surgeries. Despite this all Cheryl always manages a smile. This is their story...