Robin and Adele's Videos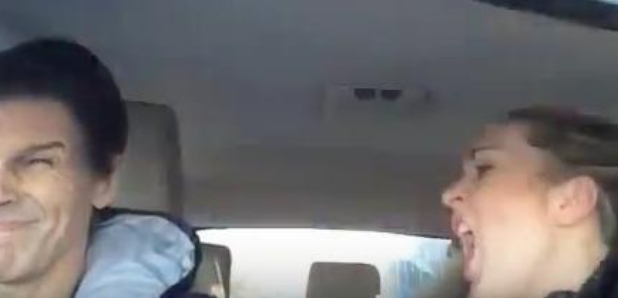 Robin and Adele like to mess about in front of the camera as well as on the radio. Here's some the stuff they've got up to.
Robin and Adele challenged Ford and Grege aka Jack & victor to a real life Still Game. Who would stay still the longest?
Robin and Adele were fed up with A for Alpha and B for Bravo (who even uses that anyway) So they have decided to make spelling words to someone on the phone a little bit easier with their own Scottish Phonetic alphabet. Thank's to Singalong kids for helping with the music.
The Bothwell Scarecrow Festival was on at so Robin decided to dress up as one and scare the local residents!
Robin got a little confused about the return of Coldfeet to the TV
After the announcement the iPhone 7 will have wireless headphones. Robin shows you how to make your own air pods before they are out.
Robin and Adele had a big box, so decided to scare some people from around the office...Childish but fun!
Robin was waiting or the release of Pokemon Go in Scotland. So to keep him entertained he invented his own version of the game using a tangerine...
On April fools day Robin and Adele, announced Albert Bartlett have released a new range of potatoes that have three different flavours; chilli, cheese and chocolate.
You guys shared your life hacks with robin ad Adele on Heart Breakfast, so the guys thought they would try some out.
Heart Breakfast's very own Adele, Adele Cunningham, did her very own version Car Pool Karaoke after being picked up by Robin Galloway. Needless to say, she didn't live up to her namesake