The A-Z of Paul Harper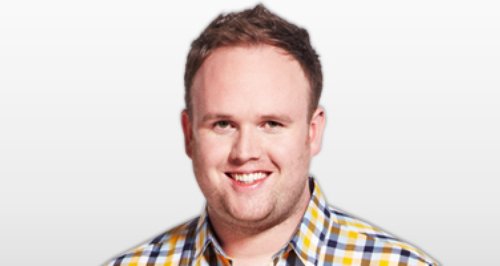 Get to know Heart Drivetime's Paul Harper a little bit better with an A-Z guide
A-Z's of Paul Harper
ADORE… What can't you live without?
Depends if you want a real answer? Family obviously! Or WhatsApp
BODY…What physical attribute would you most like to change?
My 12 pack
CHILL OUT…What do you do to get away from it all?
Taking our Puggle Fudge for a walk usually works
DREAM … Your last dream?
I lost all our passports on holiday and then turned round and my family had been taken. It was all very Liam Neeson
EXCEL... something you are great at?
I used to be good at FIFA on the PlayStation but since becoming a daddy, it's been on about three times
FAMOUS… The celeb you've met?
I was DJ before Robbie last time he was here at Hampden. His last words to me were "don't screw it up Paul"
GREETIN… What always makes you cry?
I'm a sap for those videos of dogs being reunited with their owners
HOLIDAY… What's your favourite destination?
Orlando for the theme parks. The best place on Earth, apart from Scotland obviously!
IRRITATE… What's your most annoying habit?
I bit my nails. It's not a nervous thing though, just a bad habit
JEALOUSY… Which celebrity would you swap lives with?
I think being in a boyband would be pretty amazing. I was going to say Gary Barlow but I want to be younger, so Harry Styles please
KNOCK KNOCK… Your favourite joke?
How do you make an Aberdonian omelet? Well, first of all you borrow six eggs
LOVE LIFE… Are you attached or looking?
Married thank you. My beautiful wife Claire and I got married in September 2015 in sunny Dunblane (it was raining that day!)
MOVIES… Favourite film?
Anything Bond. James Bond. I watched Live & Let Die the other day and I'd forgotten how naff some of the props were. Brilliant!
NEVER…What would you absolutely refuse to do?
Jump out of a plane. Not for a million quid!!
OFF WORK…What do you do in your spare time?
Stuff that I've been nagged to all week. Cut the grass is usually the last on the list to get done. More fun is the swing park down the road with our little girl
PROUD MOMENTS …What are you most proud of?
I know this is predictable, but holding Chloe for the first time
QUITE ANNOYING… What habits irritate you in other people?
Mrs H cracks her knuckles and I cant stand it!
REWIND… Where did you spend your childhood?
On the football pitches by our house, but I wasn't very good. From 13 I was never away from the hospital radio studios. This was always my dream job
SCOTLAND… Where is your number one place to visit?
Burn O'Vat in Aberdeenshire is stunning. It's a cave with a waterfall inside and rumoured hiding place of the infamous "Scottish Robin Hood", Rob Roy MacGregor.
TV… What's your favourite show?
I love the Blacklist so much, its back on later in the year. I was also mad for Breaking Bad, Dexter and The Thick of It
UPLIFTING…What instantly makes you happy?
When the sun is shining and I'm on BBQ duty
VOCAL…. Who is your favourite artist?
Artists for me. I love the Pet Shop Boys and have been to see them at least 10 times plus met them at the Playhouse and T in the Park
WISH LIST …. What are your top three Wishes?
World peace, food for all and a EuroMillions win please
X-RAY…Any broken bones?
I broke and dislocated my elbow in 2006 and it still has pins in. I've also broken my ankle
YOUNGER DAYS… What's your earliest childhood memory?
Going with my Dad to watch Aberdeen training at the park
ZOO…. If you were an animal, which one would you be?
One of the Edinburgh Pandas. They're so cute!