Foodies Festival Returns for Christmas!
23 October 2017, 15:14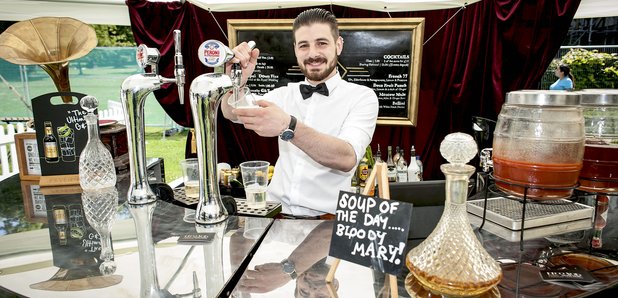 Edinburgh's favourite food festival set to kick off the festive season
Foodies Festival is bringing the Christmas spirit back to the EICC on the 24, 25 and 26 November. Take home recipes and top tips from MasterChef winners, Great British Menu stars and top Scottish chefs who will be cooking up their festive favourites in the Chef's Theatre or Great British Bake Off winners and top patisserie chefs who will be baking up show-stopping cakes and treats in the Cakes and Desserts Theatre.
Learn all the skills to become the ultimate host this Christmas at the 12 Top Tip festive masterclasses, get merry with Craft Beer, Wine and Champagne masterclasses in the Drinks Theatre, discover your new favourite tipple at Gin Alley and browse for Christmas gifts in the artisan market. Bring the kids along to the Elf's Cookery School, taste flavours of the world at Street Food Avenue, indulge in award-winning treats at Pudding Hall, or enjoy Christmas carols and music from Scotland's most exciting unsigned bands on the Live Music Stage.
For a full list of everything going on plus to purchase tickets across the weekend, click HERE. Or you can... WIN a pair of luxury VIP tickets, which includes a glass of complimentary fizz, priority access to the festival and all masterclasses and theatres, a show guide full of recipes, a luxury goody back full of treats. As well as entry to the exclusive VIP lounge with acoustic main stage, refreshments, snacks and seating.