Need To Know: 10th August
A real-life Batman comes to the rescue, a 'Fresh Prince Of Bel Air' reboot and all the details for the new 'Absolutely Fabulous' movie.
Friday 14th August:
It's (Bromley) Batman To The Rescue!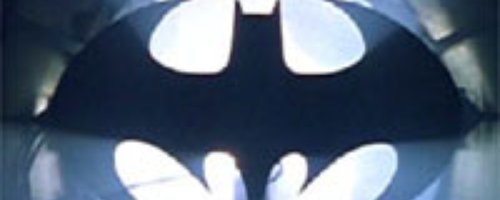 A caped crusader, known as the "Bromley Batman" came to the rescue of tourist being attacked by muggers whilst on holiday in Cornwall.
The masked vigilante gained fame for fighting crime in South East London, and he has frequently been spotted rescuing people who have been attacked on the streets.
John Salter, 35, said that when he was punched, a man dressed in black wearing a mask and a bandana, appeared "out of nowhere" and saw off his attackers.
Fresh Prince Of Bel-Air Reboot Is On The Cards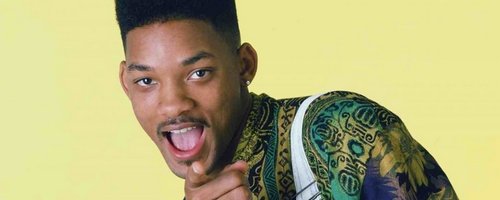 "In West Philadelphia born and raised…" Just about everybody knows the rap to 'Fresh Prince Of Bel Air' and now the famed 90s sitcom starring Will Smith could be returning to screens.
According to TV Line, Smith won't be reprising his role as the street-wise youngster who is forced to live with his rich family in Bel Air, but will be heading up the project as a producer instead.
It's claimed Smith's production company Overbrook Entertainment have finalised a pitch and will be shopping it around to networks in the coming weeks.
The Ab Fab movie is ACTUALLY Happening!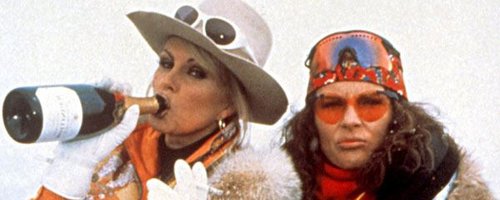 Fans of 'Absolutely Fabulous' will be pleased to know the film is confirmed to begin production in October!
Jennifer Saunders finished the script last year, and she along with Joanna Lumley will be reprising their respective roles as PR agent Edina Monsoon and Magazine editor Patsy Stone.
Call From Abroad Prove Costly.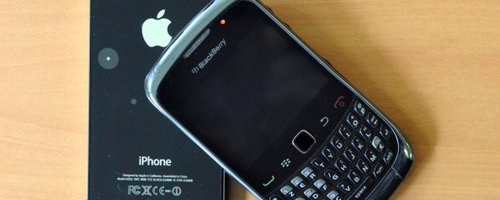 Next time you go to call a loved one whilst on holiday you may want to think again.
Holidaymakers have been warned that the cost of using your mobile phone whilst abroad could end up costing more than the price of your vacation all together!
According to Citizens Advice, people travelling outside the European Union could be slapped with bills worth thousands of pounds because they're unaware of costly charges totted up by calls and data roaming.
Musical Healing Helps Patients.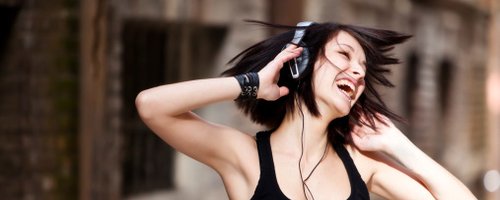 Listening to music could help to ease pain, a new study has found.
Research shows that patients who listened to music before, after and even during surgery showed signs of reduced pain, less anxiety and need for painkillers.
73 trials were carried out on 7,000 surgical patients, and significant benefits were found when patients listened to music they liked.
Thursday 13th August:
Emma Bunton Does The Time Warp.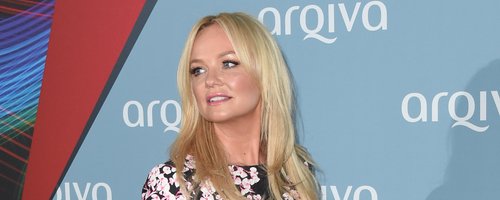 Our very own Heart presenter Emma Bunton is looking forward to shaking her booty to the 'Time Warp' when she joins Stephen Fry as a narrator in 'The Rocky Horror With Richard O'Brian' for one night only.
Speaking about the upcoming performance, Emma gushed: "I am so excited about being involved in the legendary Rocky Horror Show. Richard O'Brien has written something that is a huge part of British culture. "I'm looking forward to shaking my tush to the Time Warp!"
The Gala Charity Performance in aid of Amnesty International takes place at London's Playhouse Theatre on September 17 and will be broadcast to cinemas across the UK and Europe.
Billy Joel Becomes A Dad At 66.
'Piano Man' hitmaker Billy Joel has welcomed his first child with wife Alexis, 33. The 66-year-old singer announced his baby girl named Della Rose was born on Wednesday morning in New York.
The couple married during a surprise ceremony on independence Day at Joel's home on Long Island. Although this is his first child with Alexis, he also has another daughter with his supermodel ex-wife Christie Brinkley.
David Oyelowo Is First Black Bond.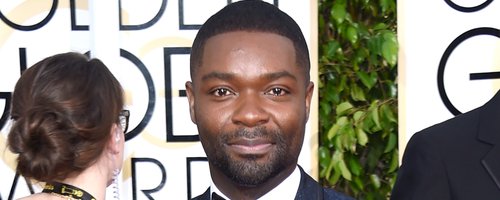 British actor David Oyelowo has made history by becoming the first black actor to play James Bond. His role will be heard rather than seen as writer Ian Fleming's estate personally asked him to voice 007 as part of an audiobook.
The announcement on Thursday is sure to add fuel to rumours that maybe Idris Elba is in line to replace Daniel Craig when his run playing James Bond on the big screen comes to an end, potentially in two movies' time.
Oyelowo has starred in 'Selma', 'The Butler' and 'Intersteller'.
Sarah Ferguson Lands Saleswoman Job On Shopping Channel.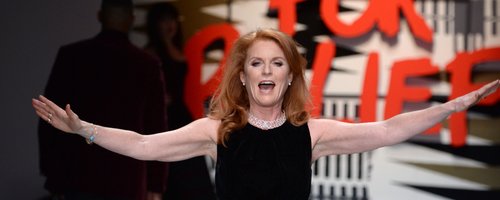 She was once branded the 'Duchess of Pork' due to her yo-yo dieting, but Sarah Ferguson claims she has finally put her unhealthy days behind her.
The ex-wife of Prince Andrew lost three stone earlier this year and made an appearance on US shopping channel QVC to promote the healthy juicer she credits for her weight loss.
Speaking on her gadget she explained: "No longer am I the Duchess of Pork ... or fat frumpy Fergie... It broke my heart."
Britons are the WORST Food Wasters In Europe!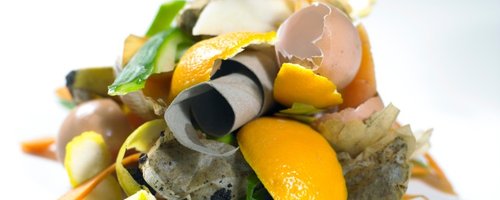 Britain wastes more food than any other European country, with each household discarding 13lb of food per week. Believe it or not this is the equivalent to a can of baked beans per person per day!
According to research there are 22m tonnes of food discarded every year, the majority of which can completely avoided. Come on Britain, we can do better than this!
Anxious Students Await A-Level Results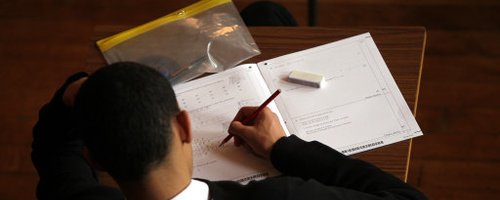 It's that nail-biiting moment every teen has to go through… It's results day! Today, young people across England, Wales and Northern Ireland will be finding out what scores they got on their A-Level exams.
The final set of tests can help to determine which universities pupils will go to should they decide to continue onto higher education.
Last year, pass rates dropped for the first time in more than 30 years.
Wednesday 12th August:
Ed Sheeran Awarded Honorary Doctorate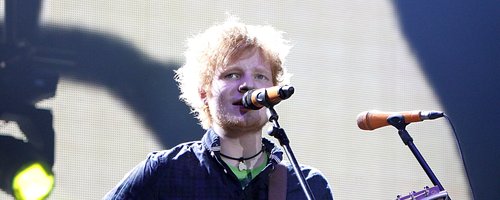 Is there anything Ed can't do?! The 'Photograph' singer will be awarded the honour by the University Campus Suffolk later this year after completing his previously interrupted education.
The 24-year-old, who left school at the tender age of just 16-years-old is thrilled by the news: "Suffolk is very much where I call home" he admitted, "I'm always welcomed back and get so much support."
Keira Knightley Reveals The Name Of Her Daughter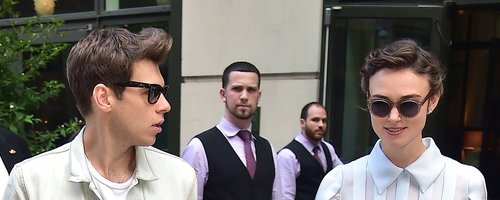 The 30-year-old actress and her hubby James Righton welcomed a baby girl back in May, but have remained tight-lipped over what they've named their little bundle of joy.
Now the 'Atonement' actress has finally decided to share her daughter's name. The gorgeous star told 'Elle' magazine that the couple have named their little bubba Edie. Lovely.
'Beetlejuice' Is Back!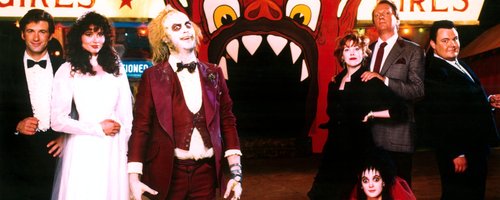 Winona Ryder has confirmed that a sequel to the cult 80s film is definitely going ahead. Yes people - Beetlejuice 2 is actually happening!
The 43-year-old actress let the cat out of the bag on American chat programme 'Late Night': "I think I can confirm it" she exclaimed, "Because Tim Burton did this interview… and he said "oh yeah we're doing it".
A Month's Rain To Sweep Britain This Thursday And Friday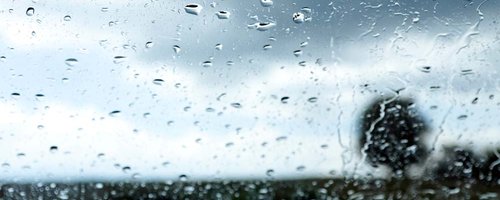 It's been a soggy summer to say the least. But it seems that things are about to get a whole lot wetter before the week is out. Brolly's at the ready as a WHOLE MONTH worth of downpours is set to land on us before the weekend arrives :-(
Oh well. Board games at the ready… and just don't blame the weatherman.
We Could Be Buying Our Bananas On Amazon!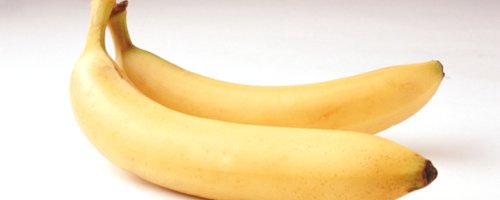 Wait, what? You could be forgiven for being a tad confused by the retail giant's latest announcement. But it seems that the online shop is planning on offering up fruit and veg along with our usual monthly 'must-read' list.
Amazon Fresh has been running over in America since 2007 and aims to deliver same-day deliveries when it comes over here.
J.R.R Tolkien To Publish New Book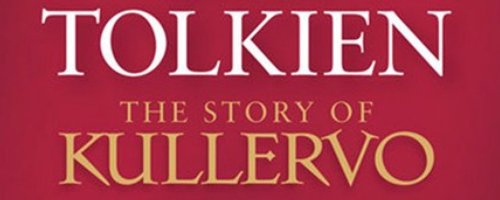 Fans of fantasy will be thrilled to learn that 'The Hobbit' and 'The Lord of the Rings' saga writer has penned a new magical tale for them to sink their teeth into, which is to be published later this month. The book was written before the author's death but has never been released.
'The Story of Jullervo' focuses on a boy who vows revenge on his father's murderer, a dark magician named Untamo.
The concept of revenge was a classic theme in lots of early literature. The book is set for release by Harper Collins on 27th August.
Tuesday 11th August:
Zac Efron To Star In 'Baywatch'?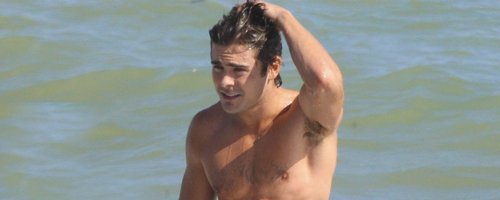 O.M.G! Our prayers may have been answered. After years of wishful thinking, it looks as though Zac Efron might actually star in a film adaptation of 'Baywatch'.
The hunky actor is reportedly in talks to team up with the god-like creature that is Dwayne 'The Rock' Johnson to star in a remake of the long-running 90s television drama. According to 'The Wrap', Efron will play a young lifeguard who teams up with a veteran (Johnson) to save their beach from an environmental disaster.
Hallelujah!
Charles And Diana Wedding Album Unveiled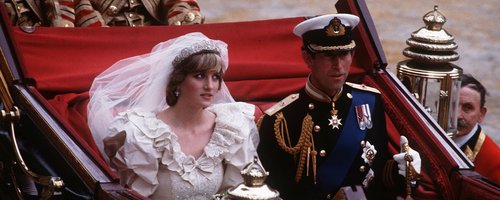 Rare behind-the-scenes photographs from Charles and Diana's wedding are being auctioned in the US.
The 12 images - seven black-and-white and five colour prints - are from the wedding reception at Buckingham Palace on 29 July, 1981.
The romantic snaps were originally owned by an assistant to English photographer Lord Lichfield.
He was the only official photographer that was actually allowed to take candid pictures of the Royal Family and their guests when they returned to the Palace after the ceremony.
Six of the photos show Diana, Princess of Wales, in her wedding dress with members of her family and the wedding party, including the Queen.
Google Learns Its A,B,Cs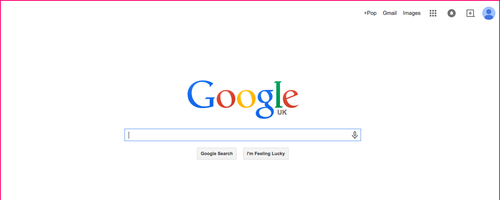 Google Inc is changing its operating structure by setting up a new company called Alphabet Inc. the new company will include the search engine business and a number of other products.
Larry Page said in blog post he would become the chief executive of Alphabet Inc, while Senior Vice President Sundar Pichai will be CEO of Google. Hang on I'll just Google, ahem I mean ALPHABET IT (doesn't quite have the same ring to it does it?)
Snoopy Turns 65!
Wow! Can you believe that Snoopy has just turned 65? (He looks great for his age!) As the long-loved animated character celebrates his birthday fans have been taking to Twitter to send their very own tributes under the hashtag #DrawSnoopy.
Happy birthday, @Snoopy!! #DrawSnoopy pic.twitter.com/0sRLaT5l2t

— Jake Tapper (@jaketapper) August 10, 2015
Emma Watson Gives The Silent Treatment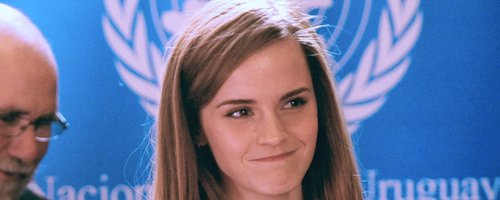 We've all given our other halves the silent treatment following an argument, but Emma Watson claims she actually went on a silent retreat during her turbulent relationship with ex-boyfriend Matthew Janney.
The former 'Harry Potter' star describes the period in her life as a "horrendous" time and reveals she attended the camp in Canada, where guests reportedly spend days in solitude and interaction with technology is strictly forbidden.
She told Vogue U.K: "Even before my relationship ended, I went on a silent retreat, because I really wanted to figure out how to be at home with myself."
Harry Potter TV Show Is #NotActuallyHappening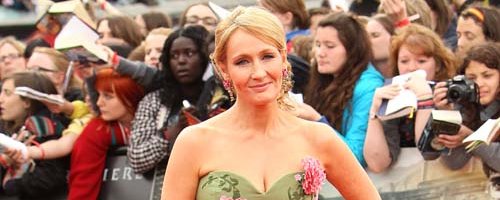 J.K. Rowling has crushed the dreams of Harry Potter fans everywhere when she ruled out a TV spin-off of the wizarding series. The best-selling author took to Twitter to put to rest any rumours after a fan demanded answers.
So like... We had seven books and 8 movies. We are getting a play and 3 spin off movies. Where is our TV Show @jk_rowling ?!

— Skyler Spitz (@bitesiz3) August 8, 2015
Right after the opera, Potter-on-ice and the interpretative dance version of Beedle the Bard #NotActuallyHappening https://t.co/fJgy5rlwBc

— J.K. Rowling (@jk_rowling) August 8, 2015
Oxfam Slashes Prices With Discount Stores.
Charity shopping could get even cheaper as Oxfam is set to trial discount stores after sales in its high street outlets suffered a 3% year-on-year slump due to fierce competition from the likes of Primark and Poundland.
The charity will trial six 'super saver' stores nationwide, selling the same stock but at cut rate prices ranging anywhere from £1, £2 and £3 in an attempt to lure shoppers.
Are They, Aren't They?
Monday 10th August:
The 'Thinking Out Loud' singer and the Pussycat Doll are rumoured to be dating after reportedly becoming incredibly close recently.
37-year-old Scherzy allegedly began dating the 24-year-old musician after his music helped her get over her split from F1 driver Lewis Hamilton.
After hearing rumours last week about her former boyfriend possibly dating Rihanna, we hope Ed isn't just a rebound!
A Lifeline For Kids Company?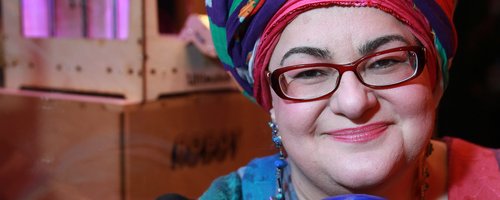 After the charity closed it's doors last week, many thought it was the end of the road for the company. However, it seems rockers Coldplay may be giving the charity a second chance.
The band, who've donated around £10million to the charity over the years are now reportedly in talks to rescue Camila Batmanghelidjh's incredible project.
Chris Martin and his bandmates hope to save the 'Treehouse centre for therapeutic education' and help thousands of vulnerable youngsters, many of whom have nowhere else to turn.
It's Official: Nothing Beats Playing Outside!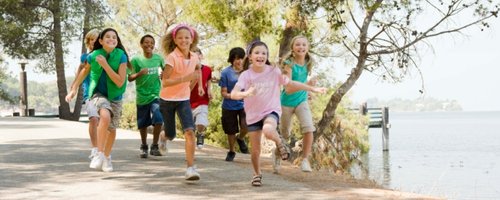 We read that kids these days are only interested in gadgets and gizmos… but it may be time to think again.
In a recent survey by savings website Groupon, 1,000 parents were asked how their children best like to spend their free time. Amazingly two-thirds reported that their offspring preferred to build a den or play outside than swipe an iPad screen.
Better get out in that sunshine then!
Britain's Only Desert Goes Up For Sale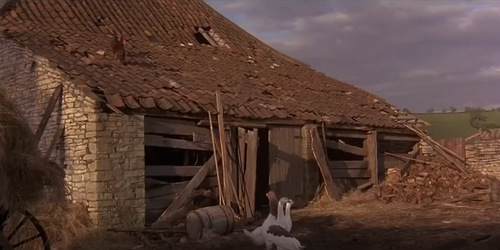 Okay we admit it… we didn't even know the UK had a desert?! But it seems that the 468-acre Dungeness Estate (that's in Kent for those of you who don't know), is up for sale. However, any interested applicants will have to cough up £1.5million and be prepared to share their new home with quite a few visitors and well-meaning ramblers.
The barren landscape may look like a post-apocalypse world, but you may in fact recognise it from the cover of Pink Floyd's album 'A Collection of Great Dance Songs', as well as music videos for bands such as Lighthouse Family and electronic group The Prodigy.
It's A Box Office Flop!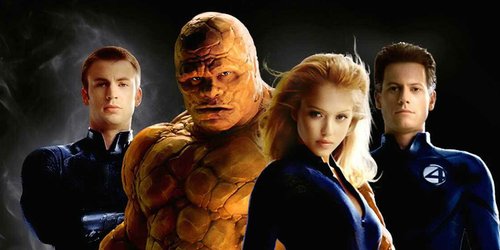 It's seemed like Hollywood can do no wrong at the moment with their huge wins such as CGI success story 'Jurassic World' and animation 'Inside Out'. However, it appears that 20th Century Fox's 'Fantastic Four' has broken the magic spell after performing terribly at the box office.
"Obviously, we're disappointed. We'll do a post-mortem. As we do with everything that doesn't work out" wrote Fox's head of distribution Chris Aronson. "We'll try to figure out why and move forward."
Awkward!
The Government's Telling Us We Need More Sleep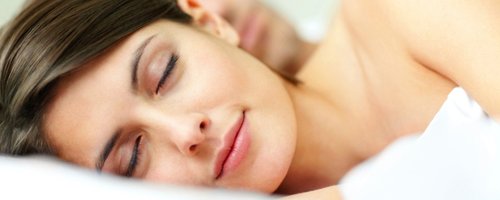 We all know how damaging not getting enough shut eye can be. Lack of sleep has been linked to various diseases including diabetes and stress.
Now a new campaign from Westminster is aiming to encourage middle-aged people to get some more kip in order to reduce health problems.
Now this is a campaign we can get on board with!