119 Year Old Dog Scruffy Has Finally Found A New Home!
13 April 2017, 13:35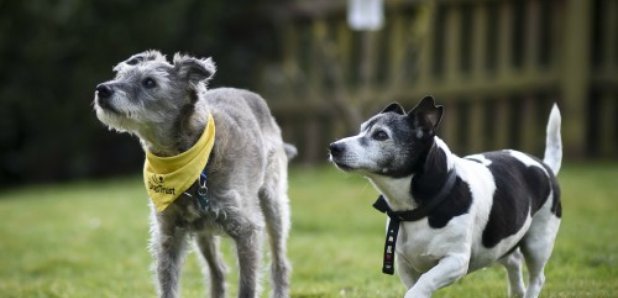 The cross-breed is the oldest dog to be cared for by the Dog's Trust – and he's been rehomed with an equally elderly pal.
They say you can't teach an old dog new tricks, which may well be the case. But that doesn't mean you can't find one a new home, as Scruffy, the oldest pooch ever to be homed by the Dogs Trust, has discovered.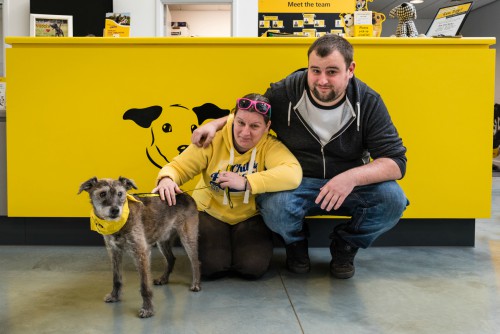 Sarah and Matthew have given Scruffy a lovely new home
The crossbreed, who is 17 in dog years and a whopping 119 in human years, captured the nation's hearts when it came to light, last year, that he was being looked after by the Dogs Trust rehoming centre last year. His owner had become too ill to look after him, and staff were worried that Scruffy's age would put off potential new owners.
But, just in time for a feel-good bank holiday weekend, here's some fantastic news: he's found a new home in Burton-on-Trent with generous Matthew Deery and Sarah Jarvis, who have taken him into their home.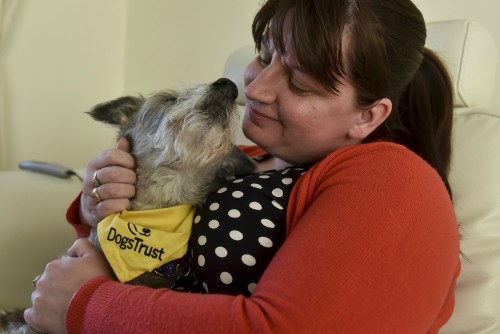 Scruffy with new owner Sarah
And the four of them will be sharing a roof with Sam, a Jack Russell who, in a strange and lovely coincidence, is also 17. We bet the doddery old blokes have a right old laugh together, the canine equivalent of these two:
Matthew said: "We are absolutely delighted to be able to offer Scruffy a home. We lost one of our dogs a few years ago and really wanted a companion for Sam, our elderly Jack Russell who's been missing his best friend. When we saw the article we knew it was time for us to open our hearts to another furry friend, as well as giving Sam someone to play and cuddle up with."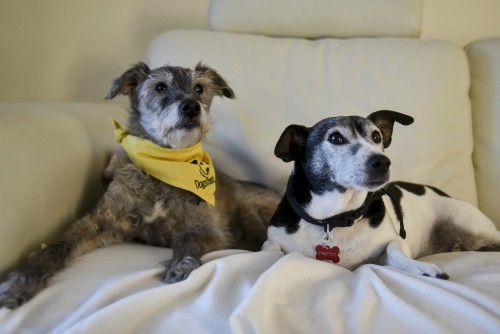 Scruffy and Sam are kindred spirits
The kind-hearted dog lover added: "Scruffy has settled in brilliantly. Within an hour of coming home he found his spot on the sofa and has already become part of the family. His favourite thing at the moment is going for an early morning stroll after breakfast and snuggling up on the chair. He's such a sweet-natured dog and we're looking forward to making 2017 a great year for him."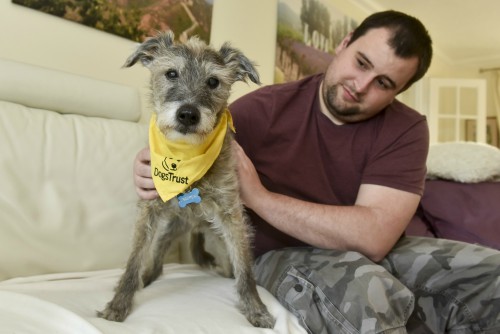 The future looks bright for Scruffy
So, we hope Scruffy, Matthew, Sarah and of course Sam have a wonderful bank holiday weekend together – and the same goes to the 15,000 dogs currently being cared for by Dog's Trust across the country.