4 Things You Didn't Know You Need To Know Today 13 July
See all the hot news from the week of the 13th July 2015.
Friday 17th 2015:
'Game Of Thrones' Tops The Emmy Nominations List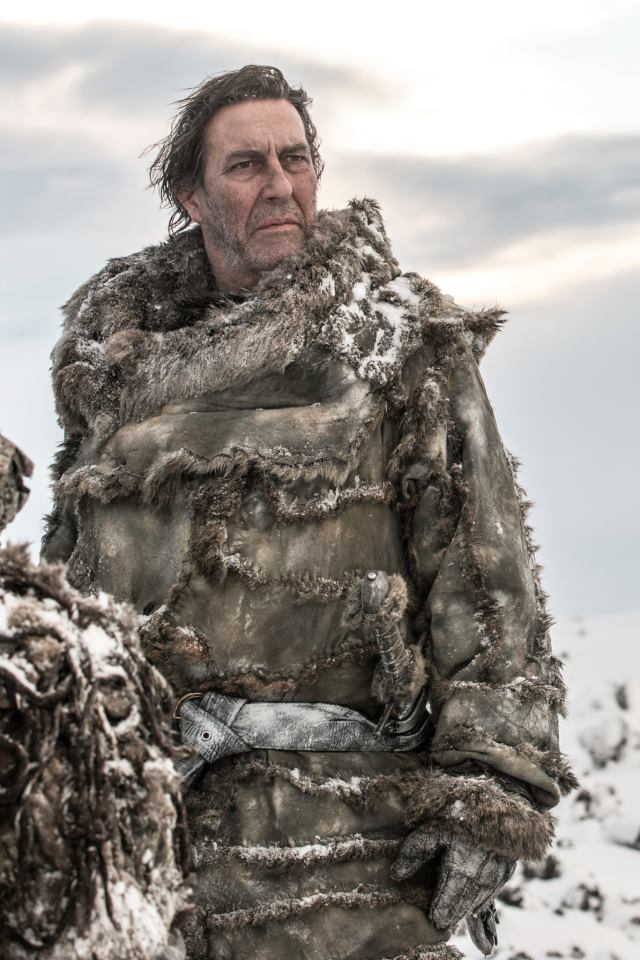 The hit TV show proves once again that it's the leading favourite as it receives a whopping 24 Primetime Emmy Award nominations.
The fantasy saga will be up against some stiff competition in many categories, including 'Downton Abbey', 'Man Men' and 'Homeland'… but we reckon the amazing mix of grit and gore will see it champion!
Speculation Is Rife About Who Will Perform The New 'James Bond' Theme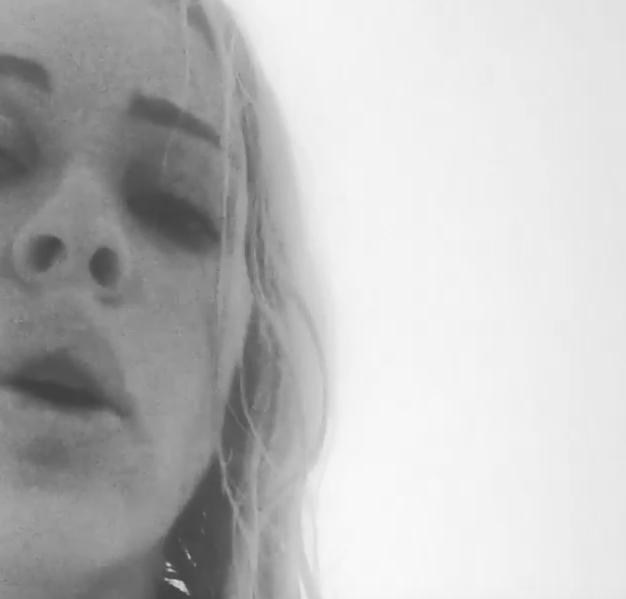 Rumours are circulating over who will sing the theme tune for the new 'Spectre' movie.
Singer-songwriter Ellie Goulding is the bookies favourite so far to perform the opening song this time around.
Fellow popstar Sam Smith appeared to have heard the rumours too: "I heard Ellie Goulding was going to do it, it's definitely not me" he told Capital FM.
Robbie Williams Is Doing It For The Kids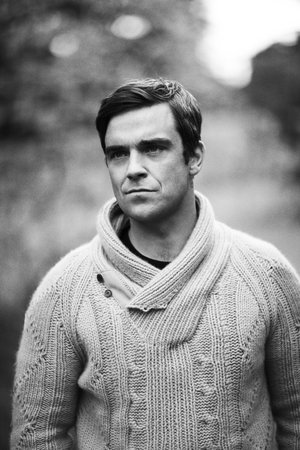 The 41-year-old entertainer has a career spanning decades, but he hasn't forgotten about those less fortunate than him.
He's donated 150 personal items to be sold by Bonhams auction house for Donna Louise Children's Hospice, including handwritten lyrics for 'Let Me Entertain You', the cream suit he wore in the music video for 'Radio' and a Take That MTV video music award.
The singer, who has managed to raise a whopping £150,000 from 150 lots for the charity said: "It's a privilege for me to be a patron of The Donna Louise Children's Hospice".
Fans got their mitts on handwritten lyrics to his 1998 hit 'Let Me Entertain You' as well as the lyrics to 'Kids' - his duet with the wonderful Kylie Minogue.
Hands up who wants in! *raises both hands*
Sarah Harding Is Ready For Her Critics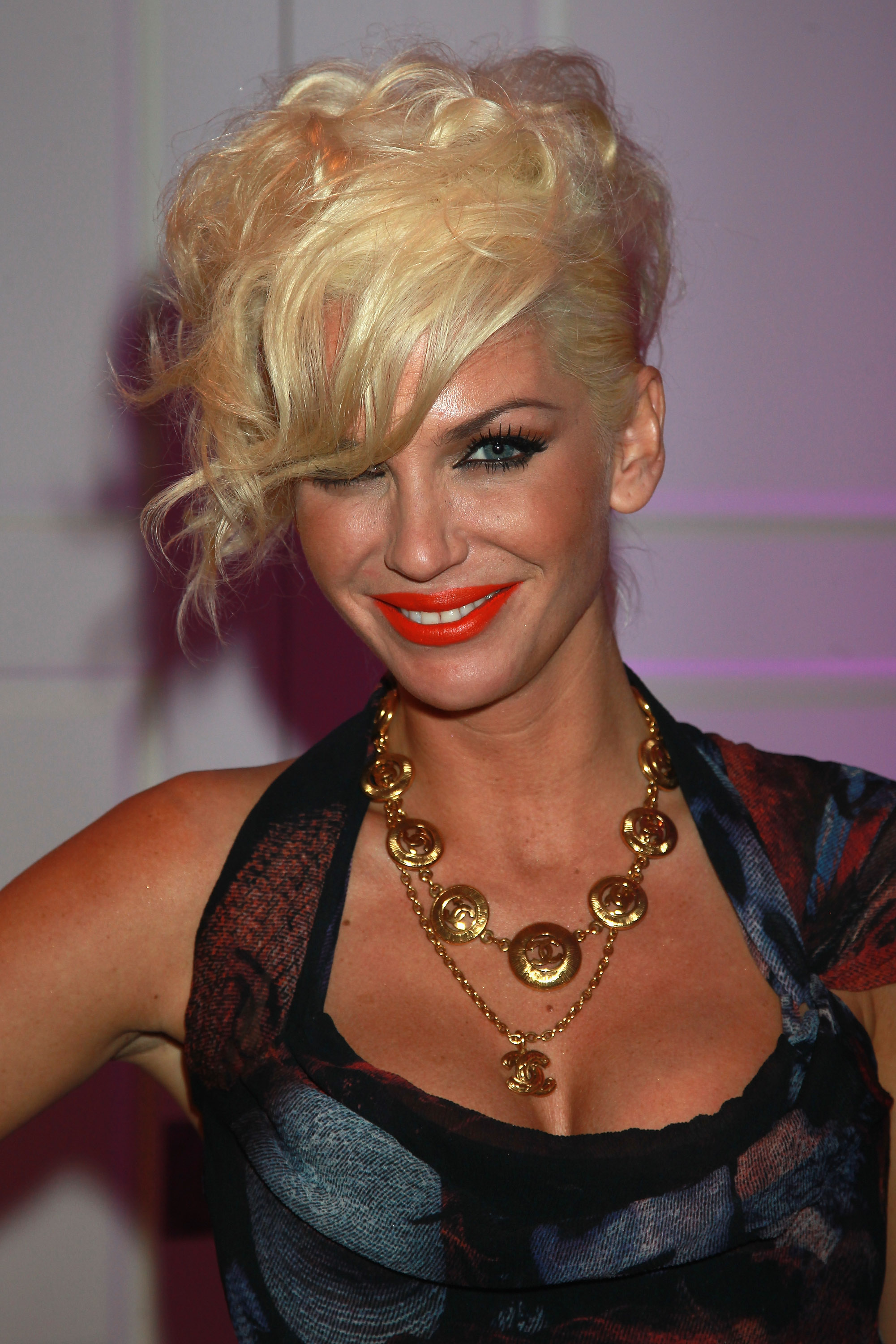 The former 'Girls Aloud' singer will be making her debut appearance on 'Coronation Street' on July 23.
The singer will be appearing on the soap in the role of Joni Preston - wife of Robert the chef.
The 33-year-old is prepared for her critics: "I know it's going to be a mixed reaction, because people are going to be expecting high standards, and so as long as I'm prepared for that, that's fine," she said.
First Borns Rule The Roost
New evidence based on a 'conspicuously large sample size' appears to claim at first born children are smarter than their siblings.
However, the oldest of the bunch shouldn't get too excited as researches say the margin between them and their younger brothers and sisters could be as little as one IQ point.
Thursday 16th 2015:
Ghostbusters Is Go!
There's something fishy going on… Dan Aykroyd Tweeted that he would be appearing in a cameo role in the new 'Ghostbusters' movie.
The tweet revealed that the actor was filming with the "funny, beautiful Kristen Wiig" and the rest of the all-female cast of the reboot.
However, in a twist to the story, the tweet has since been deleted… nevertheless 'Entertainment Weekly's people got in touch with Aykroyd's people and have confirmed that he will indeed be starring in the new film.
It's George And The Dragon!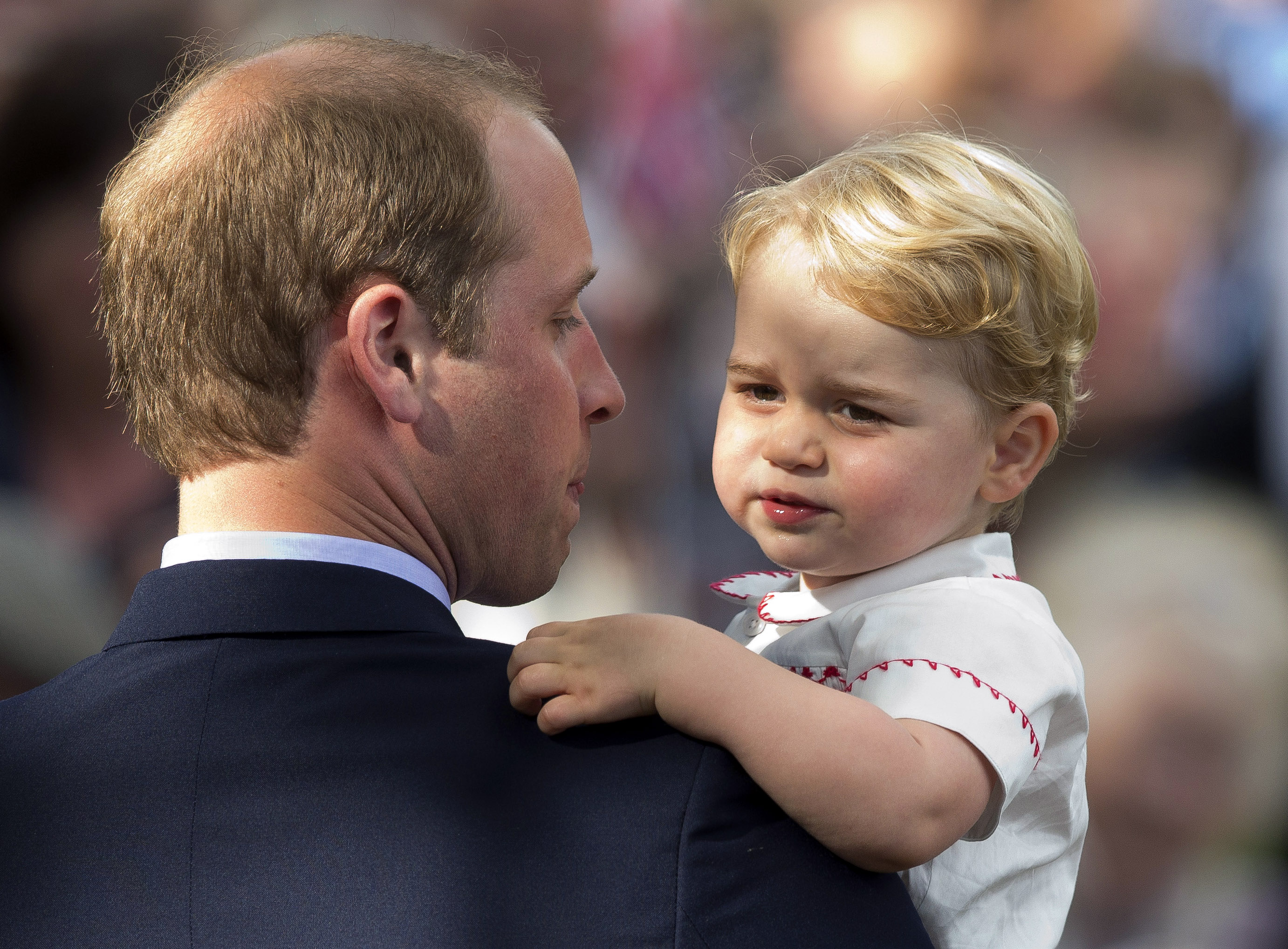 Yes everybody's favourite pint-sized prince has had his second birthday honoured in a very special way.
On July 22 the Royal Mint will be releasing a very special commemorative £5 coin.
What is more, although the silver penny, which features the legend of St. George defeating the dragon, may only be valued at a fiver, it's limited status means that it'll be worth about £80 on the market.
Now that's what we'd call an investment!
It's A Battle Of The Beasts!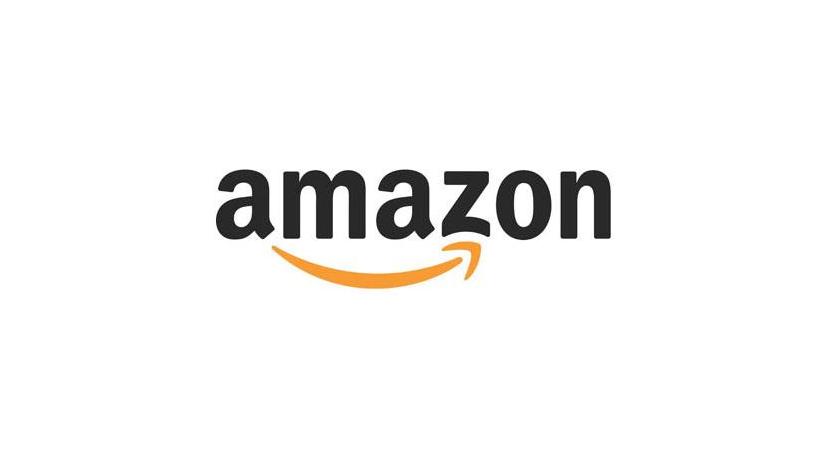 As the world is still reeling from Amazon's 24-hour Prime Day sale that it unleashed upon the world yesterday, it now appears that other high street stores are following their lead.
Currys, Argos and Tescos are hitting back with epic sales of their own!
The big brands staged flash sales, slashed prices and launched incredible savings in an attempt to beat their online competitor.
Oooh, just think of all those savings!
Queen Caitlyn Continues To Conquer All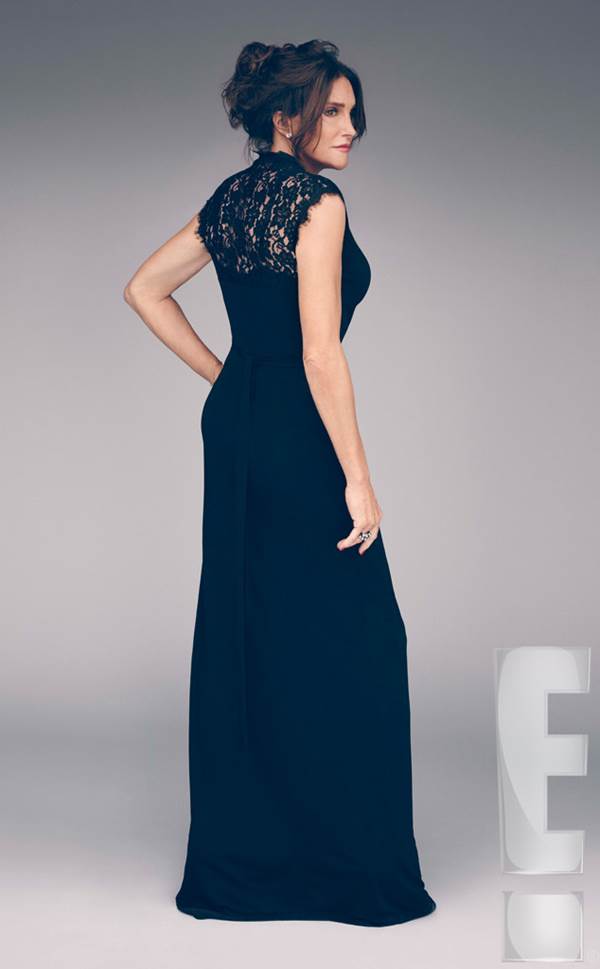 Caitlyn Jenner brought tears to many audience members eyes as she gave an impassioned speech after making her red carpet debut at the ESPY Awards.
The 65-year-old transgender Olympic star was presented with the courage award and described her outward transition from male to female was "harder on me than anything I could have imagined."
You're Ready For Your Close Up, Pluto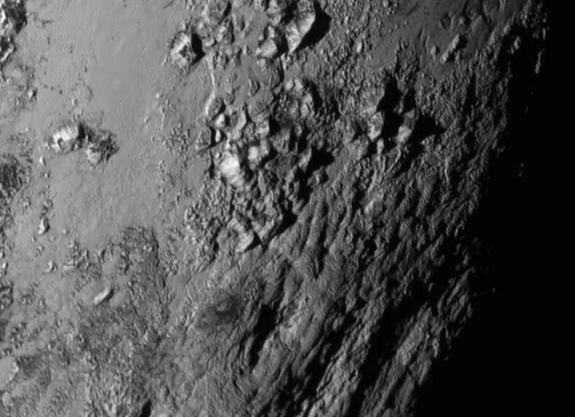 Amazing high definition images of the far out planet has reached Earth thanks to the historic Flyby mission.
The new pictures, which reveal the planet as a cold world formed of icey mountains, are a whopping 10 times the resolution of any previously seen images of the planet.
As well as towering hills, the photos show a deep canyon and Pluto's moons, Hydra ad Charon.
Wednesday 15th 2015:
Louis Tomlinson Has Some Very Exciting News To Share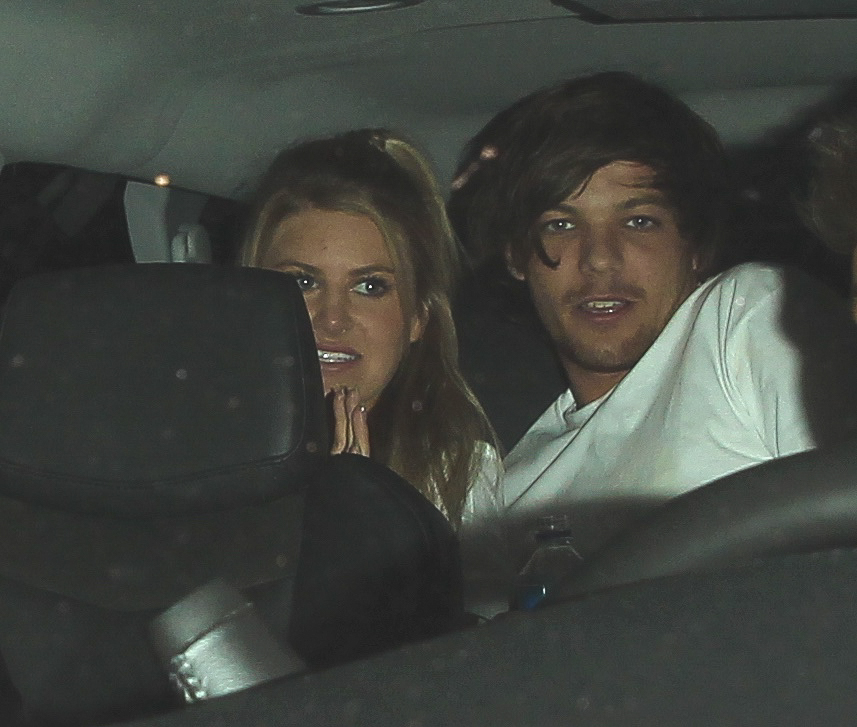 The One Direction band member is going to become a dad for the first time.
The singer is allegedly expecting a child with a close friend and former flame Briana Jungwirth.
The 23-year-old and the mother of his future child, who met after Louis split with former long-term girlfriend Eleanor Calder, are reportedly thrilled by the news.
A source revealed to PEOPLE: "Louis is happy and although they aren't in a relationship, their friendship is extremely strong and they are both really excited about the baby."
Pluto Has A BIG Heart!
Pluto just had its first visitor! Thanks @NASA - it's a great day for discovery and American leadership. pic.twitter.com/FfztBSMbK0

— President Obama (@POTUS) July 15, 2015
Thanks to an INCREDIBLE mission by NASA, the planet can be seen in better clarity than ever before! The New Horizons Flyby project has "phoned home" and is reportedly "healthy".
Thanks to footage sent back by the spacecraft, we can now see Pluto in greater detail than ever before… and pictures have revealed a heart shape on it's surface. Awww, BIG LOVE PLUTO!
Budding Actors Wanted For Harry Potter Spin-Off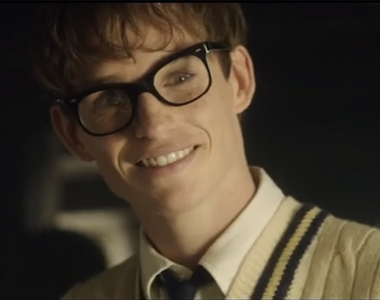 It almost sounds too good to be true, but makers of the 'Harry Potter' spin off film are hunting for their leading lady!
Creators of 'Fantastic Beats and Where to Find Them' are searching for a "haunted young girl" with "an ability to see deep into people and understand them" to play the role of Modesty.
Open auditions are how the company discovered Daniel Radcliffe, Emma Watson and Rupert Grint, so there's no doubt that this could lead to big things for the successful applicant.
Auditions are being held on 18 July at ExCel, London and as if that wasn't enough, the talented winner will star opposite Eddie Redmayne.
A Right Old Eton Mess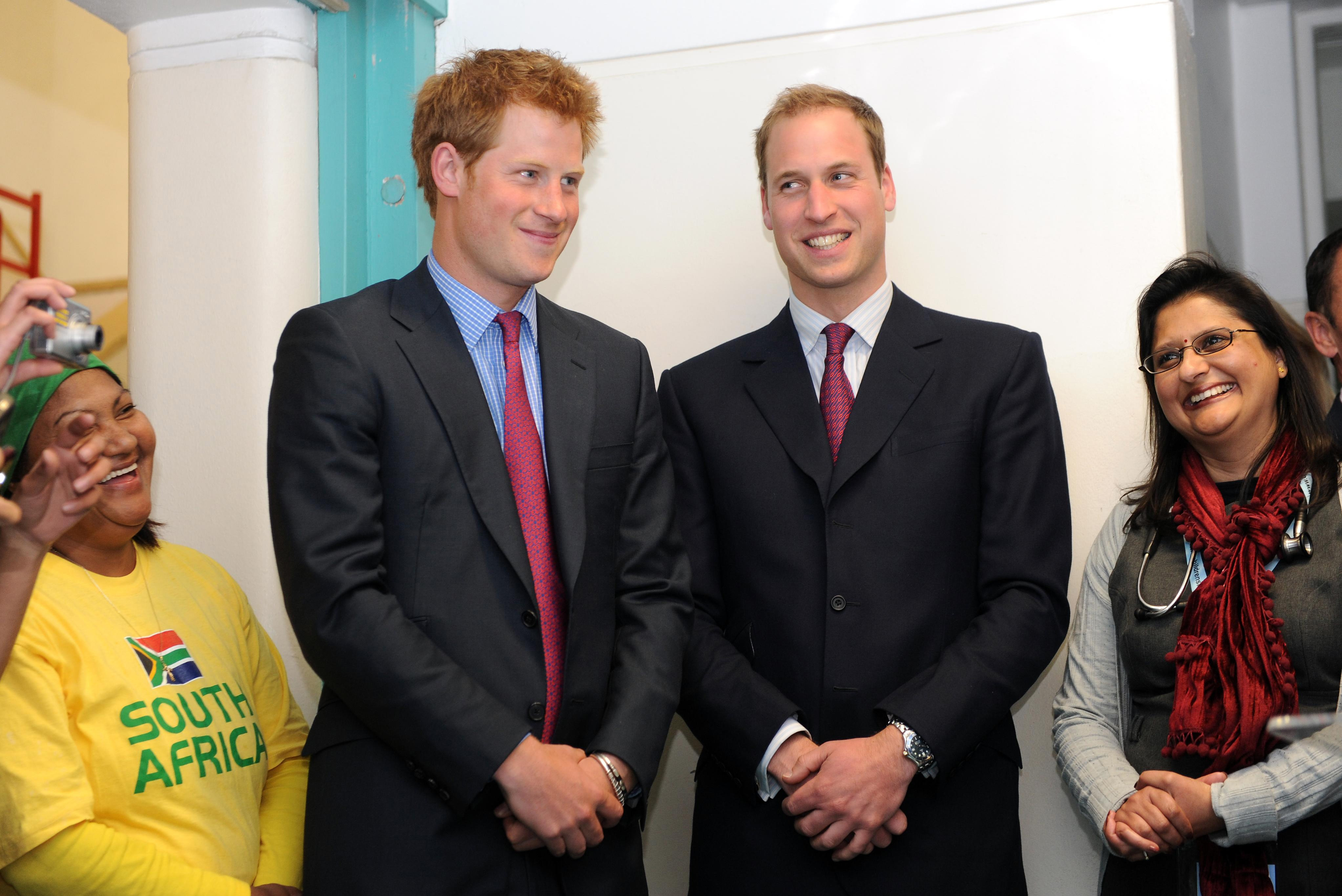 The elite private school may be about as posh as they come, but that doesn't stop things slipping through the net sometimes!
The fancy College has apologised and says it "deeply regrets" an effort which led to 400 emails being sent confirming places at the school, which were only meant for nine future pupils.
Official at Prince William and Harry's former school dealt with the issue speedily, but we bet there were a lot of disappointed parents.
Flight Attendants Fight Back
It's been common practice almost since smartphones were invented to shame airlines for their shoddy service.
Quite rightly too. However, it was only a matter of time before the airlines fought back!
According to 'Buzzfeed' a former flight attendant known as Shawn Kathleen has set up passenger shaming social media accounts on Facebook and Instagram to give their side of the story.
The pages have hundreds of thousands of likes and the hashtag #passengershaming is used throughout.
Way to tell your side of the story guys!
Tuesday 14th July 2015:
Harper Lee's First Novel In Over 50 Years Is Released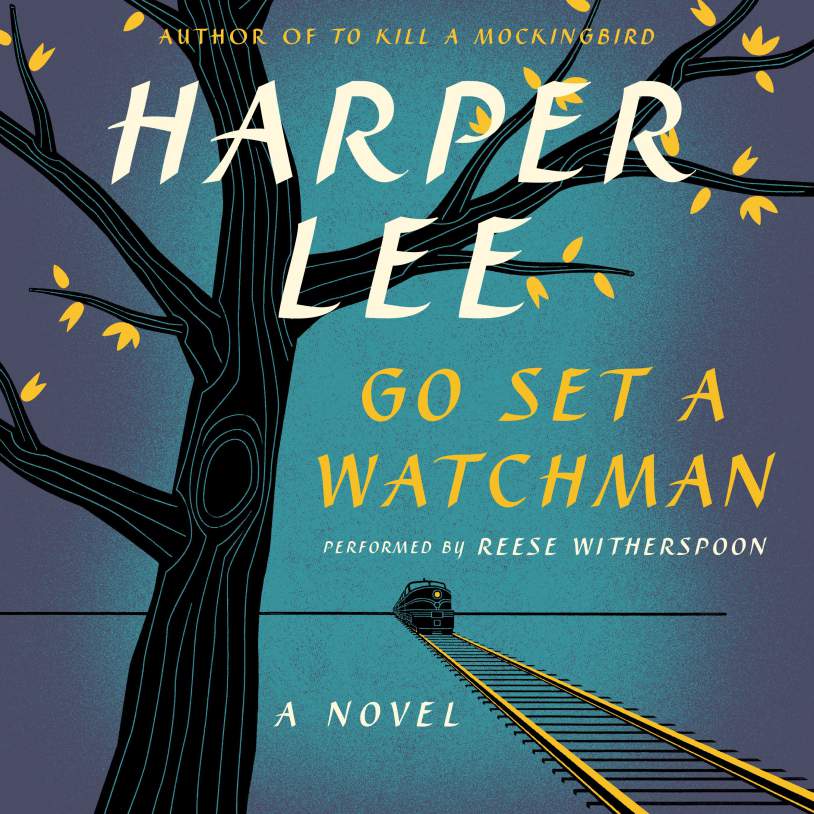 The author's brand new novel 'Go Set A Watchman' is now on sale across the world.
The book, which is written by the author of the beloved children's book 'To Kill A Mockingbird', is set 20 years after the events of the original novel's events in 1960s Alabama.
Fans queued around the block, as the book was released in 70 countries simultaneously at midnight and is Amazon's most pre-ordered book since the 'Harry Potter' series.
What is more, an audio version of the book is expected to be recorded with none other than Reese Witherspoon narrating it. We reckon she'll be FAB with her Southern drawl.
Reviews of the 89-year-old author's new tale have warned of a disturbing read however, as the idealism of 'To Kill A Mockingbird' is challenged - you have been warned!
NASA Makes Historic Flyby Past Pluto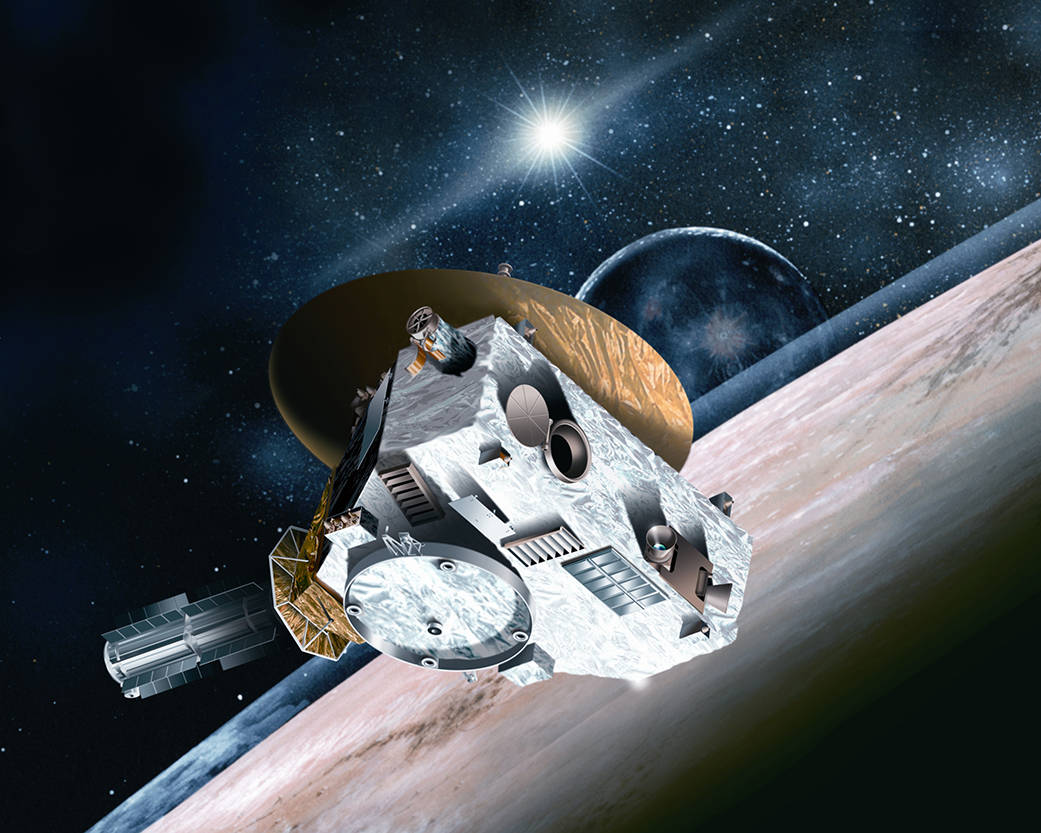 Today NASA saw their New Horizons mission pay off as the £451 million probe past within 7,767 miles of Pluto, after travelling 3 billion miles, at a speed of more than 36,000 mph.
The American spacecraft has taken more than nine years to reach Pluto, carrying with it the ashes of the astronomer who discovered the remote icy object in 1930.
Thanks to pictures the probe has sent back to Earth, NASA scientists have learned that Pluto is actually a lot bigger than we original thought at a diameter of about 1,473 miles. That's about 50 miles MORE than previously thought!
We Were Worried But…
THANKFULLY pop songstress Ariana Grande, WON'T be charged for licking doughnuts.
The cheeky singer's sweet tooth got her in a spot of trouble a couple of weeks ago when she was accused to sticking her tongue on some tasty treats at Wolfee Donuts in California and not actually purchasing the sugary delights.
However, the star later apologised for her behaviour in a Youtube video and the firm won't be pressing charges. PHEWF!
Harry Styles REALLY Likes Dolphins
The prince of pop has many fans across the world… but it seems that he's got his own finned friends who are close to his heart!
The One Direction band member is a public supporter of a charity that aims to protect our fishy friends called 'The Dolphin Project'.
The singer made a direct appeal to fans at a concert, pleading with them not to go to SeaWorld - an American theme park which has come under controversy for how it treats its animals.
David Cameron Makes The Right Decision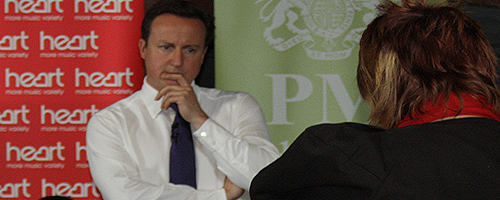 Okay we know Mr Cameron's a bit like marmite… but love him or hate him, our Prime Minister is making a huge step in the right direction with his latest plans.
The leader of our Country will bring forward rules to make firms reveal the pay gap between men and women.
Any company with 250 employees or more will be forced to show whether they pay men more than women in a bid to close that ongoing gender pay difference.
Shockingly, women currently earn 80p to every £1 earned by a man in the UK.
Doctors Are Taking Matters Into Their Own Hands
Britain's brightest medical heads are calling on the government to impose a 20% tax on sugary and sweetened drinks.
The money earned by the government will then be able to subsidies fruit and vegetables in a attempt to tackle our Country's obesity epidemic.
Doctors are concerned about how we see our health and what we're putting into our bodies and think that regulatory action might help change attitudes towards this.
Monday 13th July 2015:
Them's The Rules! Lewis Hamilton Forced To Quit Wimbledon Royal Box
30-year-old F1 racing champion Lewis Hamilton fell foul of the strict dress code for the Royal Box at The Wimbledon Tennis Championship men's final between Novak Djokovic and Roger Federer on centre court for the men's final. Men invited to the Royal Box must wear shoes, a tie and a jacket and while A-listers such as Bradley Cooper, Benedict Cumberbatch and Hugh Grant all managed to stick to the code Lewis had no tie or jacket.
Hamilton would almost certainly have been disappointed at having to leave as he had earlier shared a picture of his Royal Box invites on his Instagram account, saying: "On my way to Wimbledon to watch the final.
He posted this picture on Instagram after leaving the tennis finals.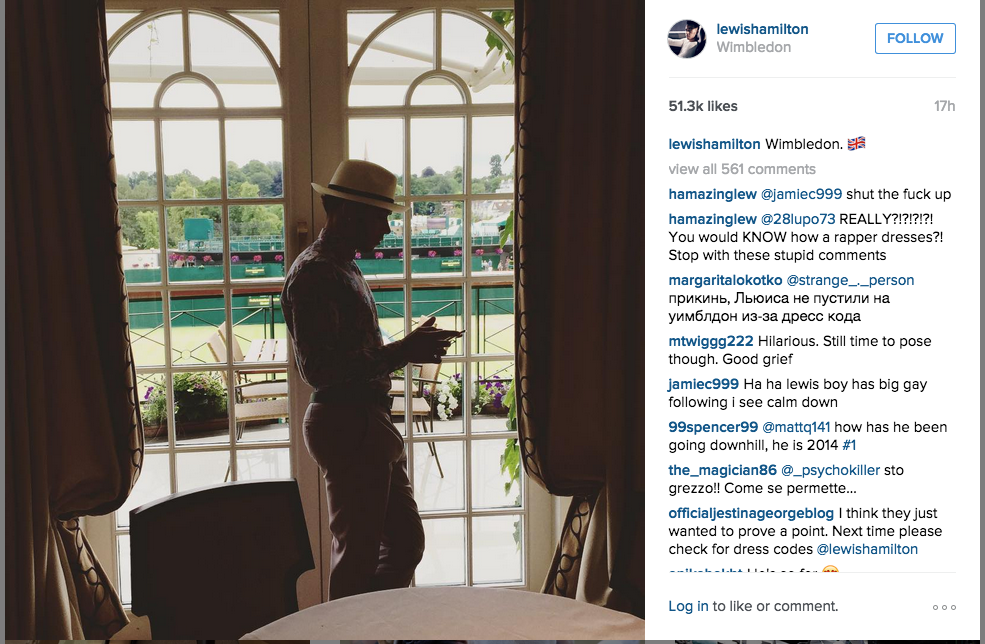 JK Rowling Serves Serena Williams Body Shamer an ACE!
Harry Potter author JK Rowling proved just how big a tennis fan she is when she started to lend support to Serena Williams on her big day via her Twitter account. She gushed:
"I'm #TeamSerena today, because you don't meet many super-talented people nicer than she is. Go @serenawilliams!pic.twitter.com/KHDYNCt6Ls"

— J.K. Rowling (@jk_rowling) July 11, 2015
But soon after a Twitter wrote back saying: "ironic then that main reason for her success is that she is built like a man". This was when JK Rowling had what surely must be one of her finest moments and gave it straight back to the bitching tweeter. Here is her perfect response!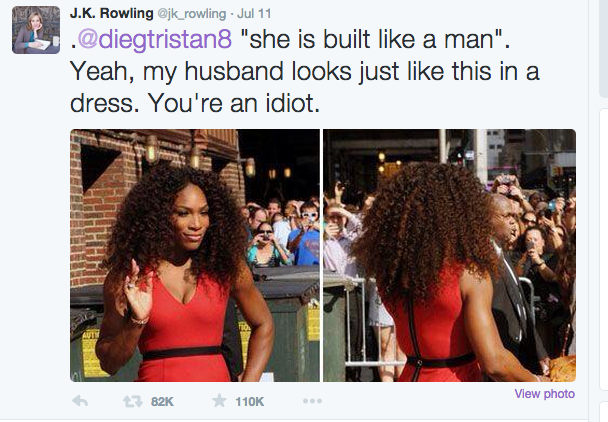 Paternity Leave Over As Wills Starts New Job
It's back to work for Prince William as he starts his new job as an emergency services pilot today. He may have had a few sleepless nights since the birth of Princess Charlotte but that will be a walk in the park compared to his next venture!
The future king reports for duty at Cambridge International Airport, for his first day as a pilot with the East Anglian Air Ambulance (EAAA).
The former RAF Search And Rescue Pilot will now take on the duty of going to remote regions of the UK to reach members of the public who are critically ill and can't be reached by other emergency services.
He will be on a rotational shift system which includes working on Christmas day so if he just happens to be in the middle of his turkey dinner with The Queen he'll simply have to take it with him!
'Wizard Of Oz' Fan Offers Million Dollar Reward For Stolen Shoes
It's been nearly 10 years since the theft of Judy Garland's ruby red slippers from a Minnesota museum, and now an anonymous donor has offered $1 million as a reward for information leading to their return.
To receive the reward, the tipster must know the exact location of the shoes and the name of the person who stole them.
The sparkly pair of slippers which feature Judy's signature were stolen on August 2005 from a glass case that was smashed with a bat, the thieves stole nothing else from the museum.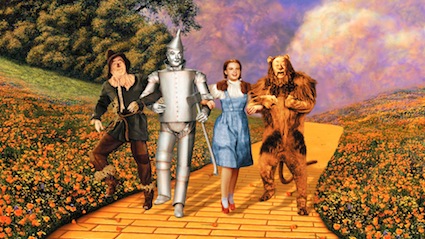 The Queen To Soundproof Her Castle From Heathrow's Runway.
Windsor Castle looks set to be soundproofed under a new funding scheme if a third runway gets built at Heathrow.
The airport have promised a £700m compensation scheme to ensure the 89-year-old monarch isn't bothered by the noise of pesky planes flying over Windsor Castle.
The insulation is part of a £1bn compensation fund for communities located under flight paths to help limit the impact of noise.
'Minions' Smashes The Box Office.
Universal's 'Minions' movie took over the box office at the weekend with the second biggest opening EVER for an animated film. The 'Despicable Me' spin-off raked in a whopping $115.2 million.