5 Things You Need To Know Today - 17-21 August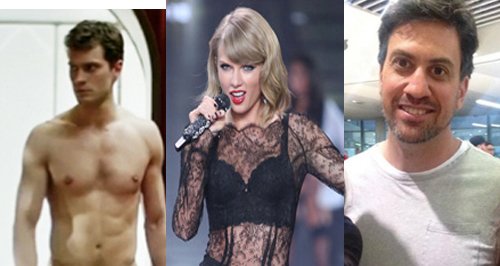 Oxford Union students get the stars to 'Shake It Off' to Taylor Swift in a hilarious mash-up, and a famous artwork is swiped in a daylight robbery.
All your bitesize news in one handy place!
Friday 21st August 2015:
Stars 'Shake It Off' In Oxford Union Mash Up:
Students at the prestigious Oxford University Union have made a down right hilarious mash-up of Taylor Swift's 'Shake It off' using past speakers, in a bid to get the country pop singer to make the next address.
The video sees clips from the likes of actors Sir Ian McKellan, Morgan Freeman and Stephen Fry edited together to appear as though they are singing along to Taylor's worldwide hit… and we just can't stop laughing!
Twitter Goes Crazy Over Ed Milliand's New Beard.
He's looking very swarthy. Could have picked up another 130 constituencies with that salt and pepper growth. pic.twitter.com/xdJrtEamop

— Mike Bird (@Birdyword) August 20, 2015
The former Labor leader is back from holiday but it appears as though he's bought something back with him - a new beard.
Ed showed off his new hip facial hair in a selfie with two girls on Twitter and users on the social networking site were quick to mock the politician's gruff.
He'll be looking like this soon. @Birdyword @nick_sutton22 pic.twitter.com/AGMVjFBMJV

— Charlie Evans (@Chevans93) August 20, 2015
Fifty Shades Of Grey Sequel Eyeing Up Directors…And It Could Be A Bloke!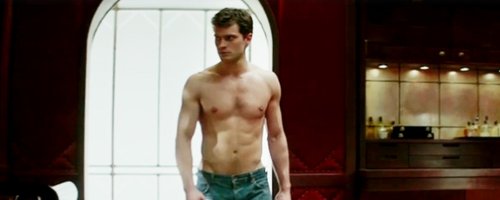 Yes, Universal may in fact have found their next director for 'Fifty Shades Darker' following Sam Taylor-Johnson's departure from the production.
'The Hollywood Reporter' claims that a man could be a strong choice to helm the next installment of E.L James' sexy novel, with Jamey Foley, Mark Pellington and Tanya Wexler all in the running. There has been no decision made just yet, but the process is thought to begin next week.
Hmmm… a male describing women's fantasies… let's leave it to the ladies on this one guys!
Rodin Piece Swiped In Daylight Robbery!
A bronze sculpture by Auguste Rodin who famously created 'The Thinker', was stolen by two men in broad daylight. The pesky thieves were disguised as tourists and managed to get their hands on the artwork whilst visiting the Glypotek Museum in Copenhagen.
Rodin's 'Man With A Broken Nose' has been part of the museums collection for 95 years and is valued at $300,000.
Apparently it only took the thieves 12 minutes to complete their heist and security were completely oblivious!
Tim Burton Lends A Hand In Blackpool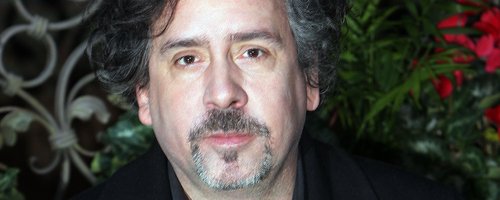 He's Hollywood royalty and has directed movies including the 80s classic 'Beeltejuice' and blockbusters 'Charlie and the Chocolate Factory' and 'Alice in Wonderland'.
Now it seems Helena Bonham Carter's former partner is heading to the North of England to switch on this year's Blackpool Illuminations and kick off their famous lights festival.
Tim will flick that switch in front of around 20,000 people in a fantastic light show that will span 6 miles from the Squires Gate to Red Bank Road.
Thursday 20th August 2015:
Sir Cliff Richard To Honour Cilla Black.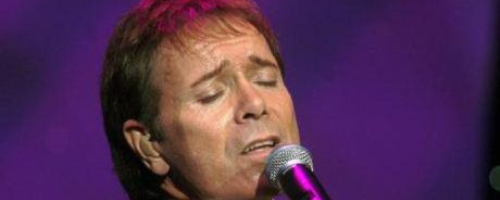 The legendary 72-year-old singer will be paying his respects to the late Cilla Black by singing at her funeral. It's thought that Sir Cliff Richard will be leading the tributes when a host of stars including Christopher Biggins, Paul O'Grady and Jimmy Tarbuck attend her final send off today.
The service will take place at St Mary's Church, Woolton.
Jellyfish Sightings In Britain Reach New High.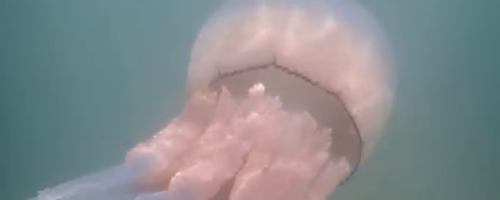 Holidaymakers by the seaside may want to watch out because record numbers of jellyfish have been sighted across the country, with the Barrell Jellyfish appearing more than ever.
The Marine Connservation Society reports that over 1,000 sightings of jellyfish had been seen between the month of July and August alone.
We'll Have A Pint Of Prosecco Please!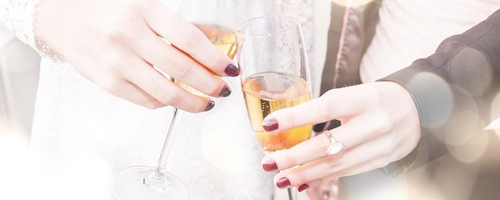 It seems as though Britain may have a new favourite drink, and it's not Beer if new research is anything to go by. Apparently the sale of Prosecco has risen by 72% in the U.K. this year, compared to champagne which has risen by a mere 1.2%.
The numbers mark the the third year in a row in which customers have opted to save the pennies and bag a bottle of Prosecco over champagne.
Is it time for the champagne industry to rethink it's prices?
Working Long Hours Increases Risk Of Stroke.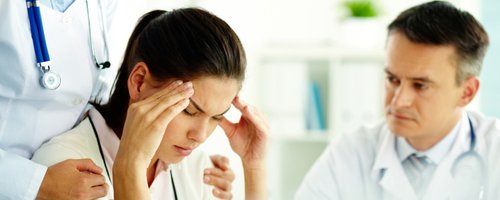 Working hard might not always be best, as staff have been warned that staying late in the office could have serious health risks. New research claims that people who work overtime by just an hour or two are more likely to suffer a stroke.
Whilst some may think staying late will impress the boss or increase the risk of promotion, clock-watchers who are out the office door bang on time will have the last laugh.
Working 41 to 48 hours a week saw a 10% risk increase, which rose higher as the hours mounted up.
Wednesday 19 August:
Ed Sheeran Named Most Influential Artist.
The red-headed singer has beaten a string of artists to be named the most influential musician under 25 after being the most streamed artist of 2014.
The list is based on the number of streams and number one hits, so 24-year-old Sheeran certainly met the credentials as 'Thinking Out Loud' was streamed 450 million times.
Ariana Grande, Sam Smith, Miley Cyrus and One Direction rounded up the top five.
Nobody puts Elton John In The Corner!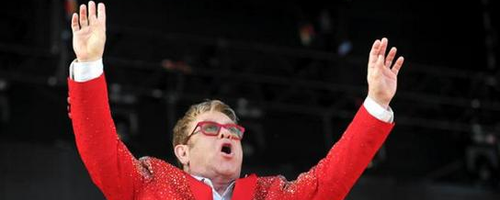 Elton John has slammed the Mayor of Venice for banning books featuring same-sex families from libraries. The outspoken singer took to Instagram to slam Luigi Brugnaro by posting a picture of a story book with a cutting statement.
It read: "Here is one of the Furnish-John family's favorite storybooks. It champions an all-inclusive world where families come in all shapes, sizes and colors. "And most importantly, that families are about love. Our boys adore it.
And in the opposing corner we have Luigi Brugnaro, the extremely silly looking mayor of Venice. He's stupidly chosen to politicize children's books by banning titles that touch on same sex families living happily ever after.
So instead of encouraging a world based on inclusiveness, tolerance and love, he's championing a future society that's divisive and fosters ignorance. Beautiful Venice is indeed sinking, but not as fast as the boorishly bigoted Brugnaro. #ShareTheLove"
Andy Murray Dresses Up As An Ice-Cream Man In Hilarious Prank.
He just won the Roger's Cup in Montreal, so you can imagine the surprise when customers realised Andy Murray had been serving their ice-cream.
Images uploaded to Twitter see the star donning a cap, glasses and a dodgy wig as he works a shift Graeter's, a famed ice cream emporium in Cincinnati, Ohio.
Twitter user Julie Boniface posted the pictures of Murray in disguise and before he happily posed with her for a selfie as soon as his true identity was revealed.
When @andy_murray is disguised and serves ice cream for you then takes off his wig to take a pic with you pic.twitter.com/w4qGZXqEz0

— Julie Boniface (@julie_boniface) August 18, 2015
A spokesman for the star was quick to clear up any confusion (you know just incase anyone wondered whether the tennis star may be looking at alternative careers!)
They said: "Andy is in Cincinnati for the tournament and was just larking about in disguise to see if people could recognise him."
There's No Hiding For Cheating Partners.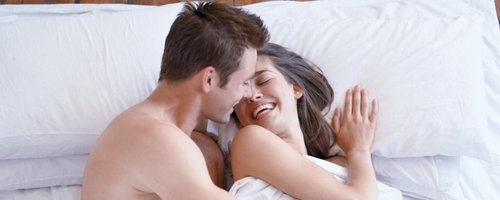 There could be A LOT of pending divorces after dating website for cheating partners, Ashley Madison, was hacked with the identities and private details of it's members being posted on the internet.
The website, which has the mantra 'Life is short. Have an affair', ironically promises its 37million members worldwide complete 'anonymity'.
Pet Owners Seeking Psychological Help For Pooches.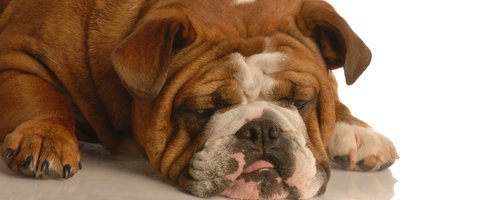 If your pet has a case of the doggy blues, then you might want to look into getting professional help. According to research soaring numbers of pet owners have been turning towards their pet insurance companies to get psychological help for their dogs.
Increasingly busy work lives and a rise in internet use are being blamed for many animals being ignored at home and this fuelled a surge in levels of anxiety, depression and bad behaviour.
Lionel Richie's Big Heart Lands Him A Big Award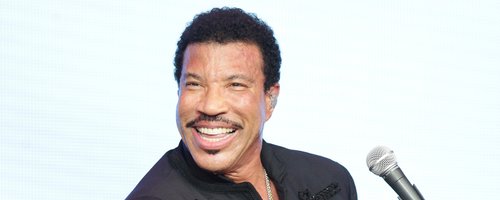 He is known for penning some of the world's most famous love songs, so it's no surprise that Lionel Richie is officially the musician with the biggest heart.
The 'Three Time A Lady' hitmaker will receive the 2016 MusiCares Person Of The Year award early next year in honour of his legendary music career and charitable work for causes such as AIDS, Breast Cancer, Human Rights, Famine, Poverty and Human Trafficking.
Tuesday 18 August :
'Frozen' and 'Game Of Thrones' Inspire Baby Names.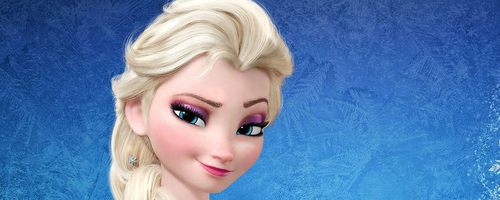 It looks as though parents in the U.K have been looking towards fictional characters as inspiration for their baby names.
It's reported 244 newborns were named after Ayra Stark, played by Maisie Williams in 'Games Of Thrones', while 537 opted to name their child after Disney Princesss, Elsa.
In fact, the 'Frozen' character's moniker has surged in popularity so much that it just missed out on a spot in the top 100 names, according to figures released by the Office For National Statistics.
Harry Potter Spin-Off Begins Production In Hertfordshire.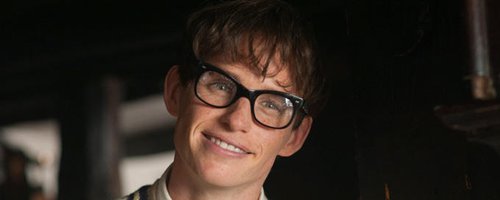 Fans will be pleased to know that J.K Rowling's latest effort 'Fantastic Beasts and Where To Find Them' has begun filming in Hertfordshire.
Director David Yates - who helmed the 'Harry Potter' franchise 'Order of the Phoenix', 'Half-Blood Prince', and the 'Deathly Hallows Parts 1 and 2' - is heading up the production.
The fantasy film, starring Eddie Redmayne, is currently shooting at the Warner Bros. Studios in Leavesden and the film is set to hit the big screen November, 18 2016.
French Hotels Declare War On Cheap AirBnB.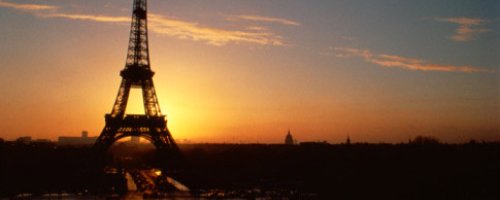 Families going to Disneyland Paris and couples looking for a romantic getaway in the city of love, have found a reasonably priced alternative to hotels by choosing to stay in luxury apartments over the French capital's prestigious hotels.
It's claimed top hoteliers are declaring war with companies like Airbnb for taking their customers in the world's most visited city, with Didier le Calvez, head of hotel union UMIH describing the firm as "unfair competition" in 'The Independent'.
Is Banksy Plotting His Next Move?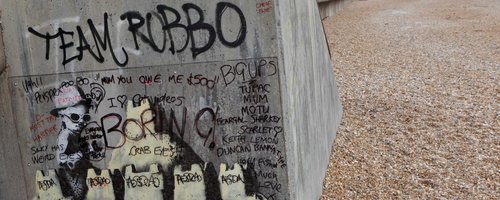 The elusive street-artist Banksy could be hiding something BIG up his sleeve, with reports claiming his next project will be based in Weston-Supermare.
Holidaymakers in the seaside town may have been completely oblivious to the fact that Britain's most famous street artist appears to be putting together a secret exhibition.
The old Tropicana lido site has been sealed off, with locals told a Hollywood production company was filming. However new reports claim Banksy – whose true identity is still unknown – is due to open a show called Dismaland there later this week.
Raunchy Music Videos Given Age Restrictions.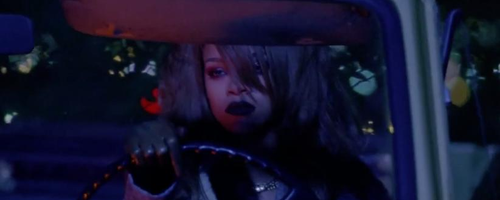 Music videos deemed too hot for the internet will be given movie-style age certificates. The British Board Of Film Classification have wired with the government to produce a classification system for videos shown online in a bid to protect children.
Just like the movies, music videos will be given classifications 12, 15 and 18 to signify how old a person should be before viewing them.
It's claimed the board are working with video hosting websites, Youtube and Vevo to implement the grading system, while Sony, Universal and Warner Music have all agreed to submit new material to the BBFC before uploading it to the sites.
Monday 17 August:
Ronan Keating Will Wed Today!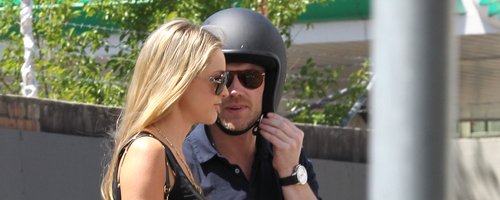 Boyzone frontman, Ronan Keating will tie the knot to fiancée Storm Uechtritz during a lavish ceremony in Edinburgh on Monday.
The couple were spotted arriving at Waverly train station ahead of their nuptials last Friday, following their hen and stag do's.
It's speculated the pair will hold the ceremony at Archerfield House, a luxury estate and golf club, in East Lothian, where the former boyband member often visits.
The Teen Choice Awards Honours Britney Spears.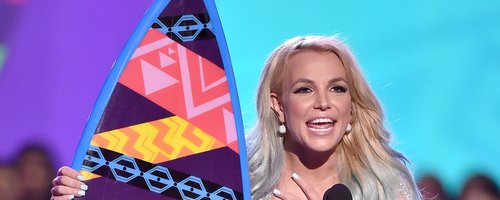 Oops she did it again! The 17th Annual Teen Choice Awards paid homage to pop superstar Britney Spears during it's live broadcast in Los Angeles.
The awards, which are voted for by teenagers and celebrates the best in movies, music, sports and TV, honoured the 'Hit Me Baby' singer with a gong for being a style icon, and she dedicated the accolade to her sons Sean Preston and Jayden James who were supporting her from the crowds.
The pop princess wasn't the only star to be honoured, as respects were paid to the late 'Fast and Furious' star Paul Walker. The seventh instalment of the film was one of the box-offices biggest hits this year, and his co-stars were on hand to lead the tributes after winning in the Best Action Movie and Best Actor In An Action-Adventure categories.
Media Warns Against Coverage Of Prince George.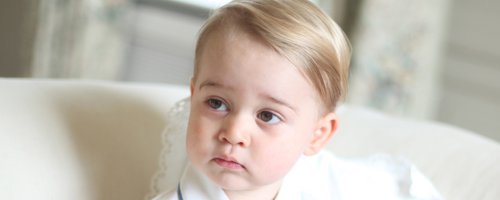 Kensington Palace have urged the media not to publish paparazzi pictures of Prince George and Princess Charlotte. The palace's Communication Secretary Jason Knauf wrote an open letter to the press urging them to steer clear of unauthorised pictures of the royal brood as a number of photographers have been going to extreme lengths to get pictures.
According to this letter, the Duke and Duchess of Cambridge have expressed concern over the welfare of their kids who they claim are under an increasing amount of surveillance from pesky paps.
Jamie Oliver Launches Foul-Mouthed Tirade.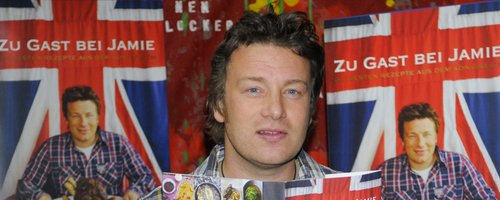 Outspoken TV Chef Jamie Oliver has verbally attacked the makers of sugary cereals, blasting them as "the biggest w*****s" in the food industry.
Jamie, who along with health experts have urged the government to tackle the issue of obesity in children, will be speaking about his concerns in his latest documentary 'Sugar Rush'.
In an interview with 'The Sunday Times Magazine', he added: "If you analyse what they're selling, it's sugary s***e. And they win."