90s Retro Mania Takes Hold As Atomic Kitten, S Club 7, East 17 And More Plan Nostalgic Reunion Tour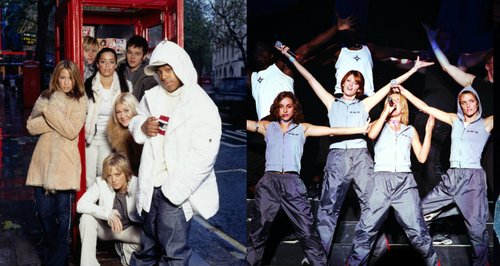 Pop fans rejoice and get ready to be thrown right back into the 1990s, because our favourite bands are returning to remind us exactly what we've been missing!
B*Witched, S Club 7, East 17 and Atomic Kitten were all household names back in the 90s and we LOVED getting down to their biggest tunes and club classics.
Together they ruled the charts in the 1990s and now all our dreams are coming true because the four groups are joining forces for a "live concert spectacular"!
However, before you too excited there are some unfortunate catches to take into account.
First, the rather pricey plane tickets! The tour is taking place in Australia, so if you want to party like you're at an S Club party, then you'll have to fork out to fly across to the other side of the world.
Second, not all of the original band members of any of the bands (bar B*Witched) will be attending the reunion tour.
Here's who's missing:
S Club 7: Jo O'Meara, Bradley McIntosh and Paul Cattermole are the only members of S Club who will be travelling Down Under for the tour, as Rachel Stevens, Tina Barrett, Hannah Spearritt and Jon Lee aren't so keen...so we guess it's more like S Club 3 then!
East 17: Original band members Brian Harvey and Tony Mortimer will not be returning, which leaves John Hendy and Terry Caldwell representing the band's comeback. Oh boys won't you 'Stay Another Day'? (Sorry, we couldn't resist!)
Atomic Kitten: In an exciting turn of events, original member Liz McClarlon will be replaced by Liberty X singer Michelle Heaton (so you're really getting two 90s bands for the price of one here!). However, Kerry Katona and Natasha Hamilton will attend the gigs. We're praying for a rendition of 'Eternal Flame'.
B*Witched: Last but not least, Irish pop act B*Witched will be taking to the stage once again to belt out their top hits like 'Rollercoaster' and 'Blame It on the Weatherman'.
In the mean time we'll leave you with an East 17 classic: