It's Been 20 Years Since The UK Last Won Eurovision!
3 May 2017, 11:48 | Updated: 3 May 2017, 12:02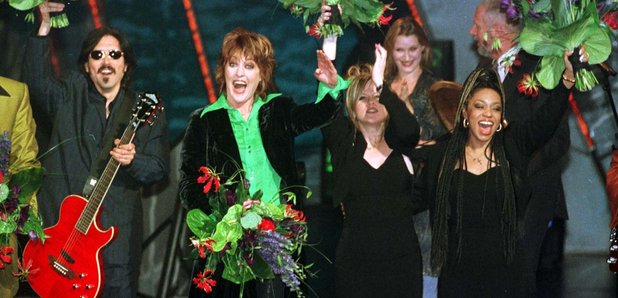 In recent history our Eurovision winning streak has been non-existent, so lets cast our minds back to happier Euro-times...
May 3rd is the 20th anniversary of a historic moment.
For politics fans they may consider that date in 1997 the day that Tony Blair entered Downing Street, but far more importantly, it was the last time the United Kingdom won the Eurovision Song Contest.
Yes, it's hard to believe how time has flown and how quickly those twenty years of crying into our Union Jacks each May have gone by.
The competition brings the 'best' of Europe's singers together to compete for the coveted Eurovision title, the chance to hold the following year's competion and potential global stardom. It happened to ABBA anyway!
Our last victory was all thanks to Katrina and the Waves hit song, 'Love Shine A Light'. Lets all take a moment to relive that golden moment ahead of the 2017 Eurovision final which will take place in Kiev, Ukraine on Saturday 13th May.
But in total, the UK have only won Eurovision a dismal five times. There was Katrina and the Waves in 1997 and before that came skirt swishing foursome, Bucks Fizz with 'Making Your Mind Up'.
Bucks Fizz were the 1981 winners, then there was Brotherhood of Man in 1981 with 'Save All Your Kisses For Me' and before them was none other than Lulu with 'Boom-Bang-a-Bang' in 1969.
And our first winner was Sandie Shaw in 1967 wth 'Puppet On A String', so surely we deserve another winner soon?
Our hope this year is 26-year-old Lucie Jones singing 'Never Give Up On You'. You may remember her as a competitor on series 6 of the X Factor...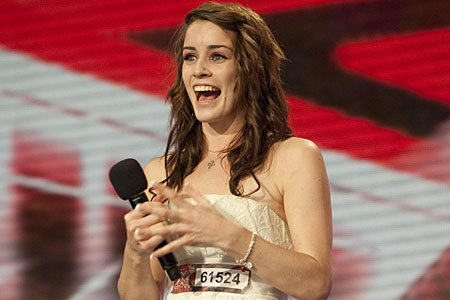 Listen to her Eurovision song below and let us know what you think our chances are at this year's contest!