4 Things You Didn't Know You Need To Know Today 22 June
See all the hot news from the week of the 22nd of June.
Thursday 25th June 2015:
Is Beyonce Using A Surrogate For Baby Number 2?
If the latest reports are to be believed, Beyonce and Jay Z have enlisted a surrogate to help them have their second child.
Sources have revealed to Touch Weekly that the couple are keen to give their three-year-old daughter Blue Ivy a sibling and "are in the process of having a baby through a surrogate".
Beyonce famously spoke in her documentary 'Life Is But A Dream' about her grief after she suffered a miscarriage, and it's thought this loss prompted her decision to use a surrogate rather than having another high risk pregnancy.
"They didn't want to take any more risks, so after all the ironclad legal documents were drawn up, it took them about two months to find the perfect woman to carry their child," the insider tells the magazine. "The surrogate is still in the early stages of the pregnancy, so they have yet to announce it to the public."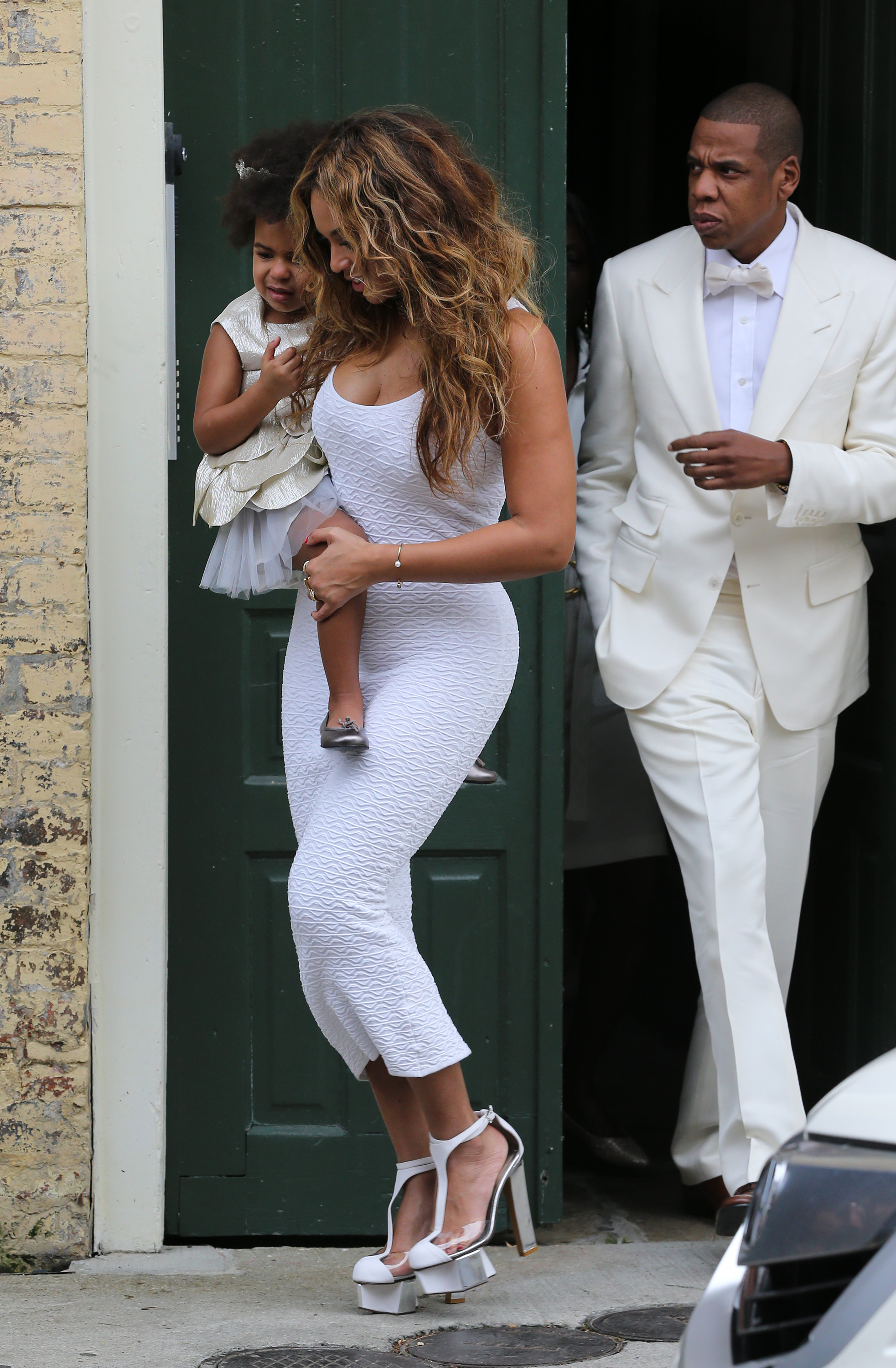 Whitney Houston's Daughter Bobby Kristina Is Moved Into Hospice Care
Whitney Houston and Bobby Brown's daughter Bobbi Kristina Brown has been moved into a hospice as she continues to fight for her life, nearly six months after she suffered a near fatal drowning incident at her home in Georgia.
Fans, friends and loved ones have been sending their well-wishes to the Houston family since the 22 year-old, who has been on life support, was found face down and unresponsive in a bath tub at the property she shared with boyfriend Nick Gordon back in January.
A statement issued to E! News on Wednesday reads: "Despite the great medical care at numerous facilities, Bobbi Kristina Brown's condition has continued to deteriorate. As of today, she has been moved into hospice care. We thank everyone for their support and prayers. She is in God's hands now."
The Prince George Effect: Sales In Crocs Soar Thanks To Royal Tot.
We all knew that Prince George is the most stylish tot in town, but Amazon.co.uk say the third in line to the throne has had a direct effect on their sales with Crocs footwear spiking by 1,500 percent!
"Prince George proves there's no age limit on being a fashion icon," Daniel Silverfield, Amazon UK's head of vendor management, told WWD. "We've seen a 16-fold increase in sales of kids' Crocband shoes at Amazon.co.uk since the photo of him wearing a pair [at the Beaufort Polo Club in June] was released."
Well, the Duke and Duchess of Cambridge will be happy to hear they are responsible for making Crocs the most desired shoe among parents looking to give their kids a royal makeover.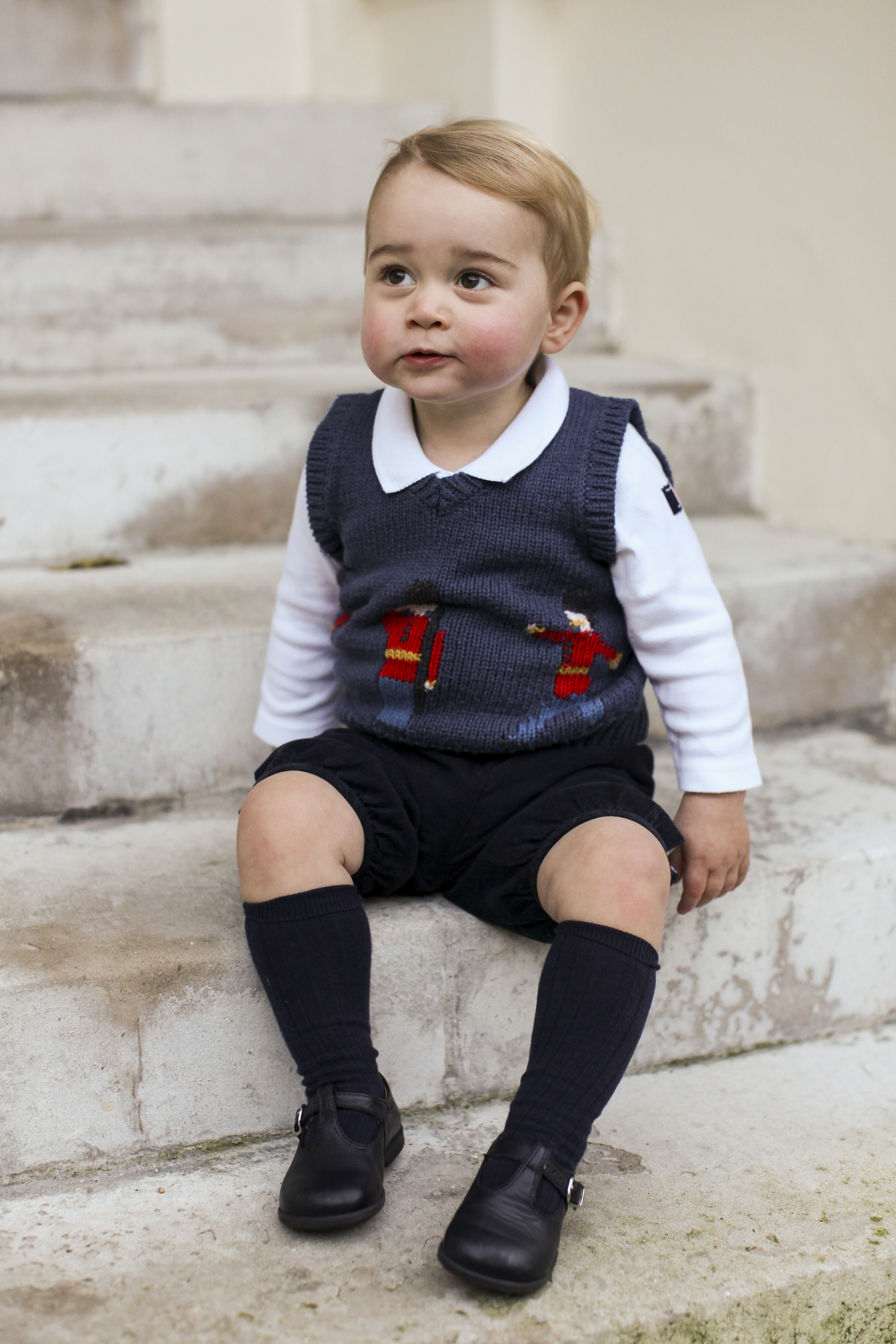 James Taylor Beats Taylor Swift Earns His First No.1 Album In 45 Years!
It's been a long time coming for James Taylor, but the iconic American singer-songwrtier has finally landed a number one selling album nearly half a century after his chart debut with 'Sweet Baby James' in 1970.
His latest effort, 'Before This World' has hit number one on the Billboard 200 chart, dated July 4 following it's initial release on June 16, after selling a whopping 96,000 copies in it's first week leaving Taylor Swift, Hilary Duff and Adam Lambert's current releases left trailing behind.
It's a feat well deserved by the 67-year-old singer who has five Grammy Awards and over 30 albums under his belt.
The 45 year gap is almost as long as the wait endured by Black Sabbath, and Tony Bennet who received his first number one album in 2011 after 54 years.
Wednesday 24th June 2015:
Is The Queen Moving Out Of Buckingham Palace?
It's being reported this morning that the Queen may have to move out of Buckingham Palace to allow £150 million worth of maintenance work to be carried out.
According to the royal household the palace needs new plumbing and wiring and has not been decorated since 1952.
Public funding of the Queen is expected to rise by £2 million next year to £42.8 million.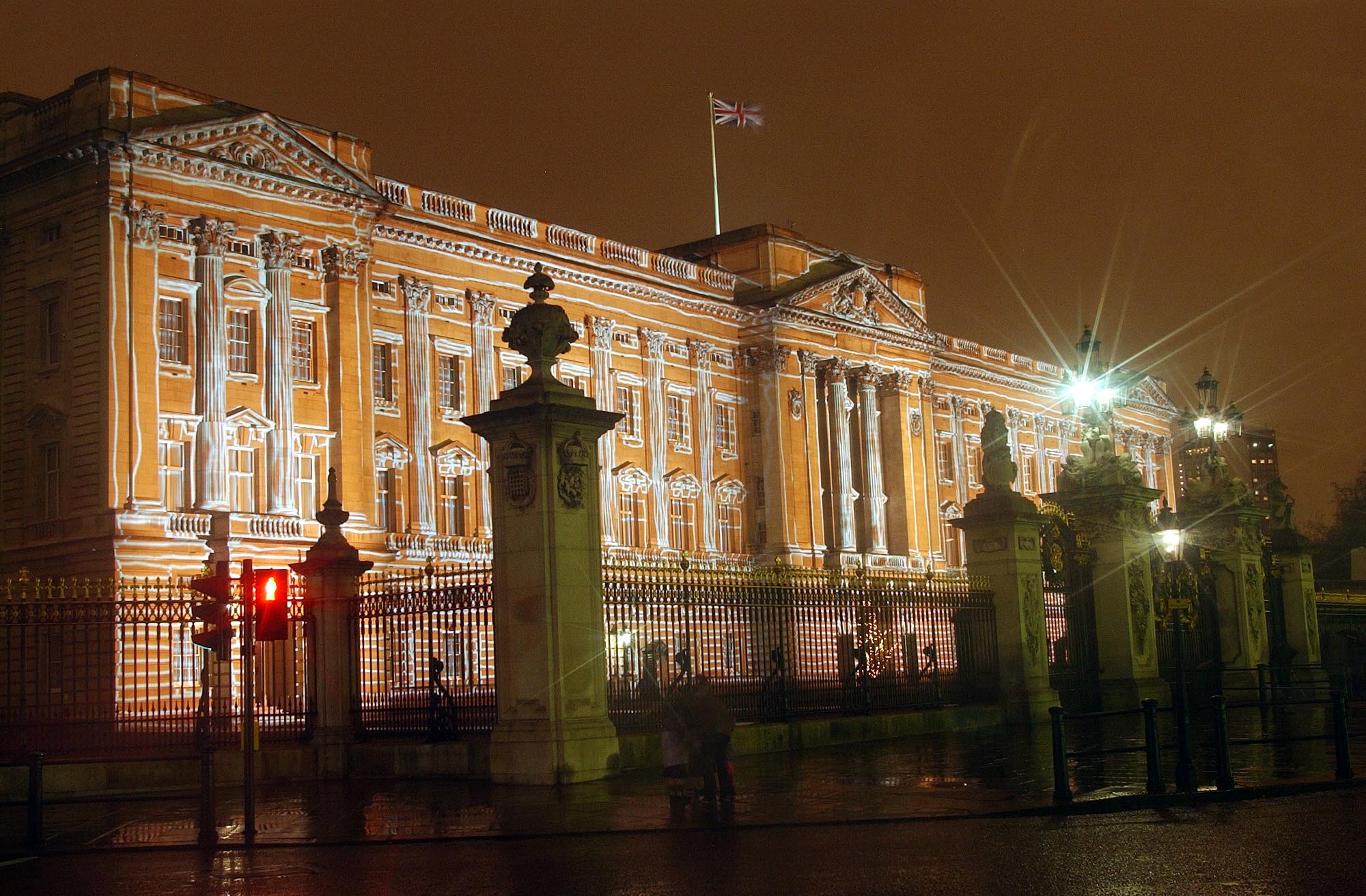 Meet The Real Voice Of Siri...
Ever wondered who it is talking to you from your iPhone? Well, it's been revealed that the original voice of Siri is in fact voice artist, Susan Bennett.
When the former actor and singer recorded the voice for Siri in 2005 she had no idea it would end up on the iPhone and she didn't even realise what had happened until the product debuted in the App Store in 2010 and then appeared on the iPhone 4S in 2011.
The original Siri "was to sound otherworldly and have a dry sense of humor," Bennett says. "I recorded four hours a day, five days a week for the month of July," she added. "That's a long time to be talking constantly."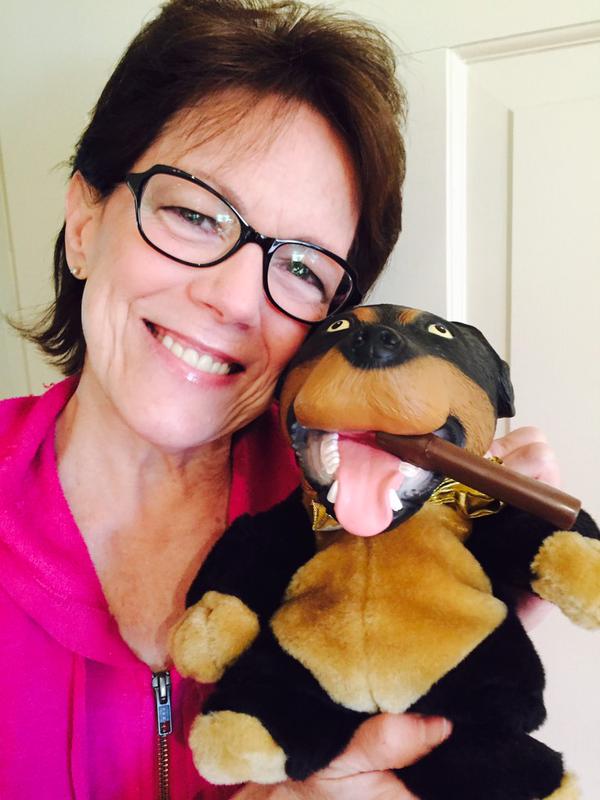 Will FKA Twigs Replace Rita Ora On 'The Voice UK'?
It seems 'The Voice UK' has found a new voice of it's own and is lining up FKA Twigs to replace Rita Ora as a judge on the talent show.
Rita made headlines when she jumped ship to join the likes of Cheryl Fernandez-Versini and Nick Grimshaw on the 'The X Factor' after Simon Cowell lured her with a rumoured £1.5 million contract.
Now Robert Pattinson's kooky girlfriend, real name Tahlia Debrett Barnett, is the hot favourite to judge on ITV's rival singing contest as producers are reportedly drawn to her musical credibility and rising star power thanks to her high profile relationship.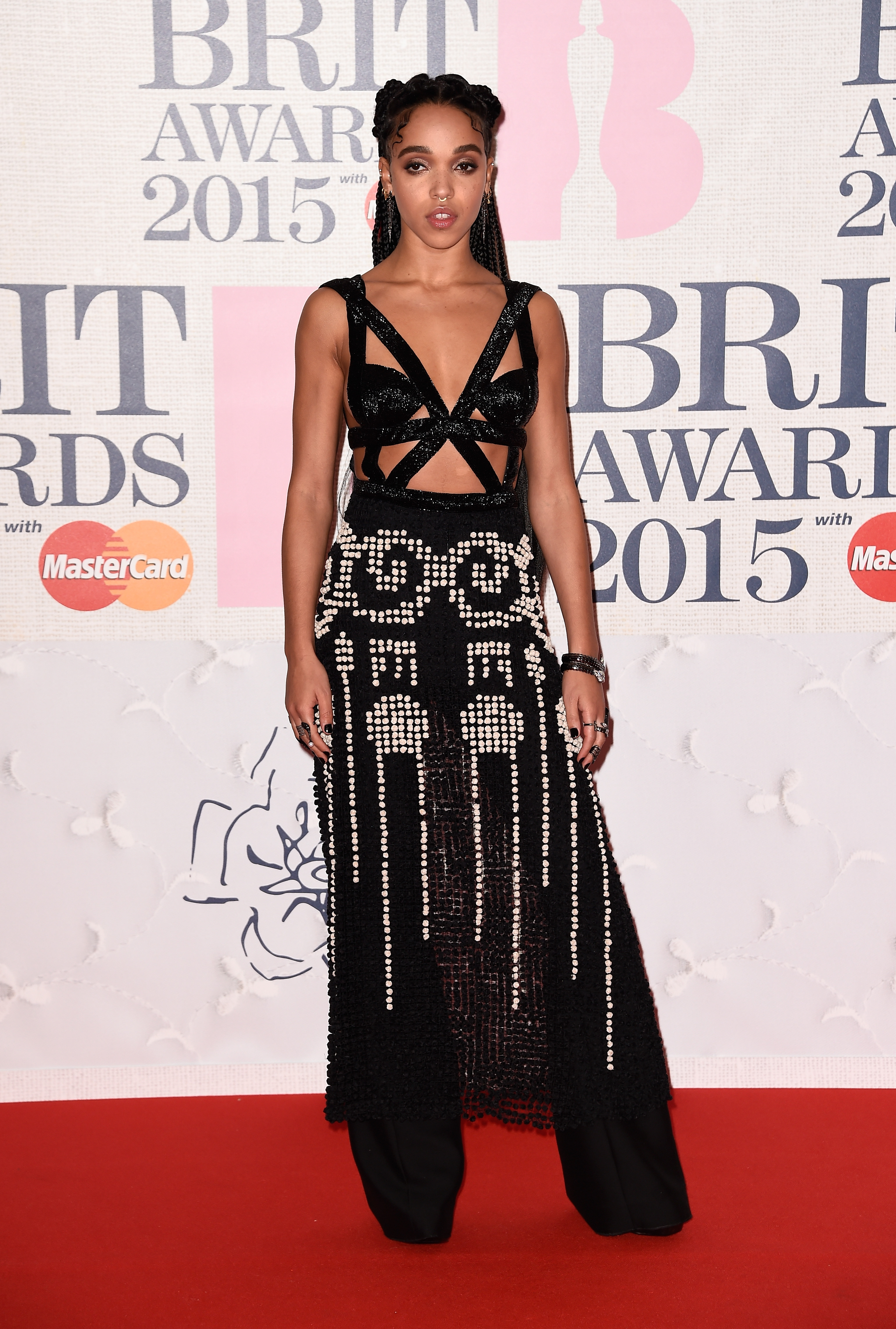 Argos Reveals Top Christmas Toy Predictions For 2015
It looks like Christmas has come early, if Argos is anything to go by! The retailer has revealed it's top picks for toys six months ahead of Christmas Day.
The annual predictions are supposed to give parents the heads up on which toys their children will be begging to have under their tree come December, and it looks as though characters from their favourite films and TV shows will be hot property.
Research commissioned by Argos shows almost 90% of toy boxes across the U.K have been influenced by big television and movie franchises with Thunderbirds Interactive Tracey Island, Minions Tumbling Stuart and Frozen Sing-A-Long Elsa making the list.
My Friend Freddy VTech
Toot Drivers Super RC Raceway
Thunderbirds Interactive Tracy Island
Lego City Deep Sea Exploration Vessel
Nerf Modulus Pie Face
Chad Valley 3 Storey Summer Winter Dolls House
Shopkins Scoops Ice Cream Truck Plays
Barbie Style Your Way House
Frozen Sing-A-Long Elsa
Little Live Pets Birds Clever Keet
Minions Tumbling Stuart
Real Fx
Marvel Reveals Unknown English Actor Tom Holland As Spiderman.
After much anticipation from spidey-fans, Marvel have finally named English actor Tom Holland as their new Spiderman.
The 19-year-old will follow in the footsteps of actors Andrew Garfield and Toby Maguire as the the web-slinging superhero when the comic book movie hits screens in July 2017.
Holland is yet to make a big name for himself in Hollywood, with his role in 'Tsnuami' as Naomi Watts' son being his biggest movie credit to date.
J.K Rowling Reveals New Harry Potter Backstory
Harry Potter fans have been given their latest fix of wizardry as J.K Rowling has revealed some more juicy background details about her final book 'Deathly Hallows' on her fansite Pottermore.
Remember Harry's spoilt cousin Dudley? Well you may be interested to know that the famed author has delved into the lives of his parents, Harry's Aunty Petunia and Uncle Vernon, who "grudgingly" took in Harry after his parents were killed by Lord Voldemort.
Rowling explains the origin of their names, both first and last, and their relationship to Harry's parents James and Lily. We are even given insight into Vernon's dislike for Harry, which "stems in part, like Severus Snape's, from Harry's close resemblance to the father they both so disliked."
Well that's an eye opener!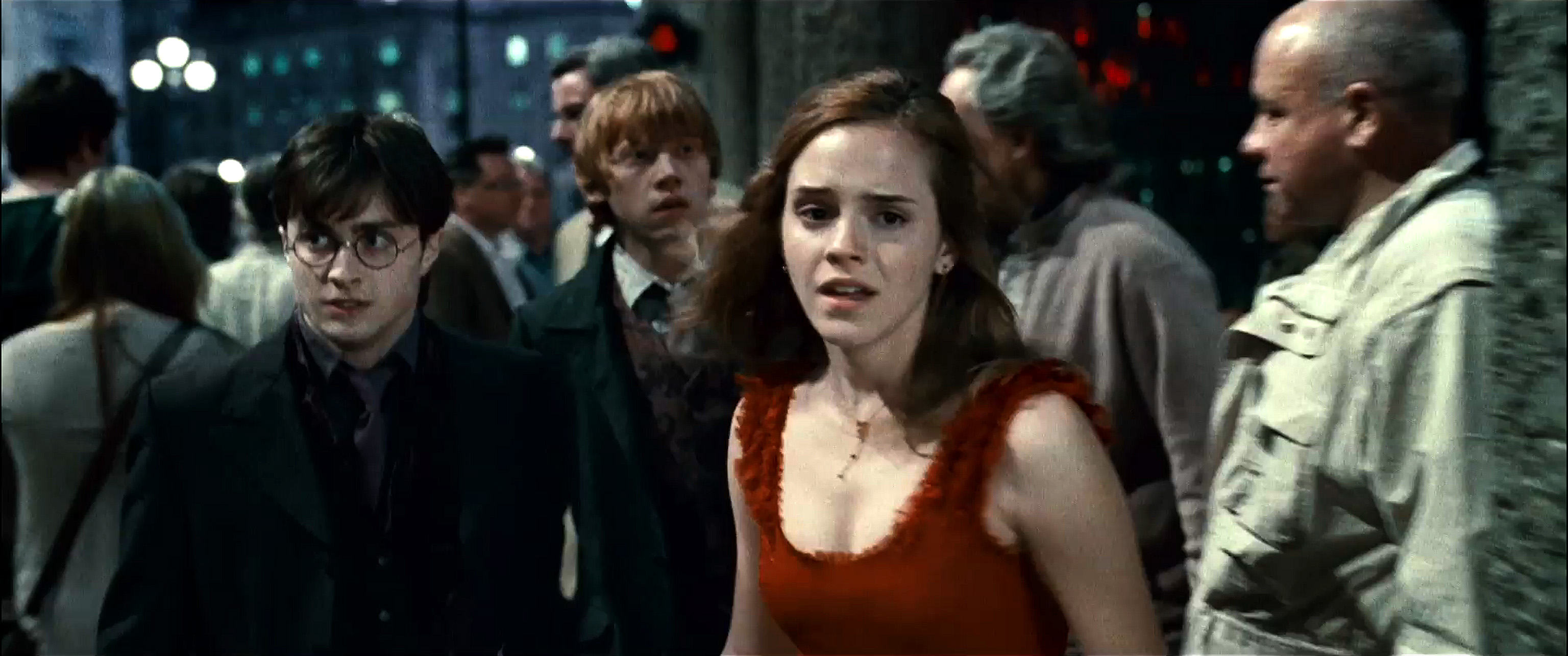 Tuesday 23 June 2015:
James Horner, the Oscar-winning composer of the movie 'Titanic', tragically dies in a plane crash
The talented musician who penned scores to timeless films including 'Braveheart', 'Avatar' and 'A Beautiful Mind', has sadly died in a plane crash.
The single-engline plane which is registered in the composers name, reportedly crashed on Monday near Santa Barbara.
Horner's assistant confirmed the news with an announcement on his Facebook page:
"We have lost an amazing person with a huge heart and unbelievable talent," Sylvia Patrycja wrote. "He died doing what he loved. Thank you for all your support."
Listen to his heartbreaking score to Titanic:
Indiana Jones Is The GREATEST Movie Character Of All Time!
Move over Lara Croft. See you later James Bond - It's official, Indy has been voted as the biggest and besest film character in history!
Yes the movie buffs have spoken and the results are in. Harrison Ford's beloved Professor Jones was chosen by over 10,000 of you as king of the screen!
"It is wonderful to know Indiana is loved" gushed a very proud creator George Lucas.
Could Your Skinny Jeans Be Damaging Your Health?!
We hate to be the bearer of bad news, but skinny jeans are officially OUT, sorry Ladies!
Doctors say that the tight nature of the fabric can lead to muscle and nerve fibres being restricted.
Moving around or squatting in your skinnies could therefore damage your legs say health experts.
Eeeek! It's a good thing 70s style is back this season then - pass us the flares!
Rumour Alert: Are Kylie And Chris Hooking Up?
She rocked London's Hyde on Sunday night with an all-singing-all-dancing set at British Summertime, but does Kylie have even more to smile about at the moment?
The rumour mill has gone into absolute OVERDRIVE with reports of a secret nighttime rendezvous between 'Coldplay' frontman Chris Martin and the pint-sized popstress.
"They were in their own little world" a source allegedly told 'The Sun' "they seemed oblivious to anyone around them."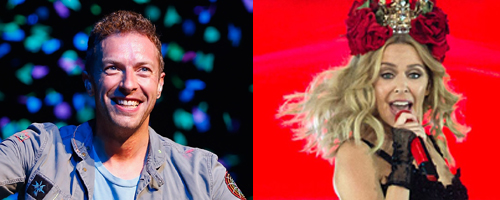 Monday 22 June 2015:
Taylor Swift Really IS Really Powerful!
If the world of pop has one thing to teach us right now - it's don't mess with Tay Tay!
Because when Swifty gets a bee in her bonnet at something, boy, does the whole world know. Outraged at Apple's policy of not paying ALL of the artists in it's streaming service during it's 3 month free trail, the 'Blank Space' singer wanted to make her feelings known!
The 25-year-old penned an open letter threatening the media giant to pull her hit album '1989' until they agreed to her demands.
SO did she get her own way? Of course she did! It seems if you're a beloved global superstar you can even hold Apple to ransom!
The brand swiftly (see what we did there), did a complete U-Turn by responding with the tweet:
We hear you @taylorswift13 and indie artists. Love, Apple

— Eddy Cue (@cue) June 22, 2015
We thing that's Taylor 1, Apple 0
Update:
In an interesting turn of events it seems that not everyone is thrilled to bits with Miss Swift.
One man who certainly isn't singing her praises is photographer Jason Sheldon.
The contract photographer has labelled the singer a hypocrite in a open letter accusing her of not paying people of his profession for their work.
The disgruntled photo taker says the popstar forces photographers to hand over the rights to their pictures so that they can't use them more than once.
However Tay's UK rep has it back, saying Sheldon "misrepresented" the deal. WATCH THIS SPACE PEOPLE!
CALLING ALL CHOCOHOLICS!
The winds of change are blowing in the scrumptious world of choctastic goodies… but does this herald good tidings for us coco lovers?
Choclatier Ferrero has put an offer in to buy the nations fave posh(ish) choccy business Thorntons for a whopping £112 million!
Does this mean our quintessential English chocolate (from Derbyshire!) brand is about to go all European on us? Pain au chocolat anyone?
Stephen Fry Wants To Become A Dadda
It seems the newlywed is very much enjoying marriage and wants the whole world to know it!
57-year-old Fry has been gushing about still being "in the honeymoon phase" with his 27-year-old partner Elliot Spencer.
What's more, the broadcaster revealed that the pair are talking about becoming parents! Could a mini child genius on the way..?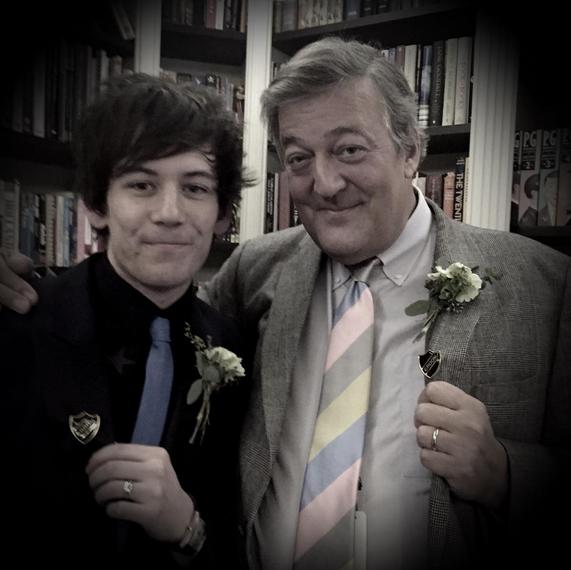 The Selfie Queen Will Talk About How Us Girls Are Portrayed By The Media
Yes Kimmy Kardashian will be giving her lecture on her family life, modern culture and ahem the objectification of women by the press.
Love her or hate her, Kim is one of the most photographed women in the world and certainly knows how to self-premote and we can't wait to hear her pearls of wisdom!
With her unique perspective, the 34-year-old should have some really interesting insights into how us ladies are treated differently to men and all the pros and cons that come with this!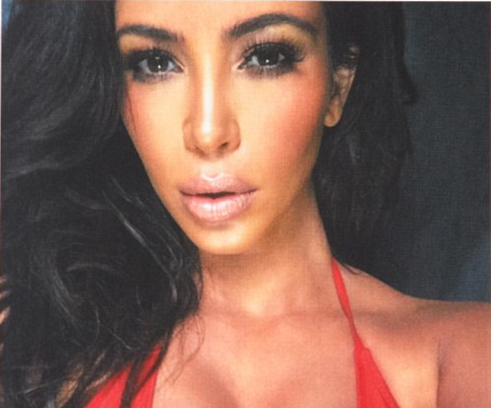 Is Facebook Morphing Into MySpace?!
Well by the looks of things, the answer to that might very well be yes! The Social Media platform's latest gadget, called the 'See First' tool, will allow you to pick who's updates you see first… and vice versa! you want to be kept up to day with every movement of your new crush - bump him up your 'See First' list. Your mate's been posting waaaay too many pictures of her new puppy recently… you've got it! DEMOTE! Who makes the cut in your top pals?
Talk about way to bring back our social insecurities!
Honestly, what will Mark Zuckerberg and the team dream up next?!