5 Things You Didn't Know You Need To Know Today - 27 July 2015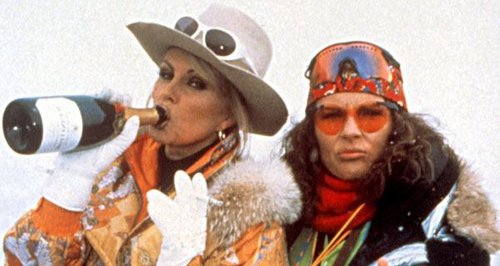 'Absolutely Fabulous' is hitting the big screen daaaaarling, a lottery fixing scandal causes uproar and read the amusing letter from an 18-year-old Tom Hanks begging to be 'discovered' and made into a movie star.
All your bitesize news in one handy place!
Friday 31st July 2015:
'Ab Fab' Is BACK And Hitting The Big Screen!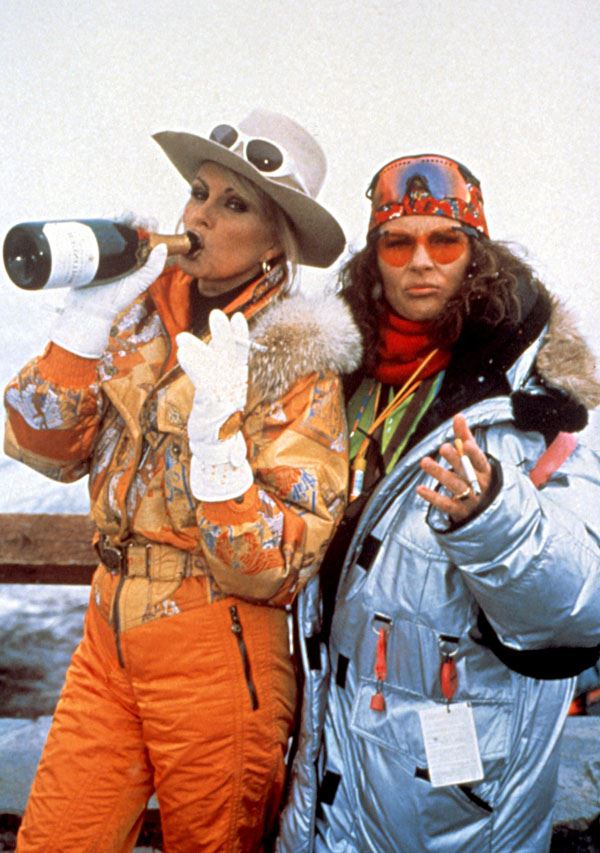 Sweetie daaaaarling, can you believe that an 'Absolutely Fabulous' movie is on it's way?!
Joanna Lumley has confirmed she and co-star Jennifer Saunders will be reprising their roles as Patsy and Edina in a screen adaptation of the iconic British sitcom.
The 69-year-old actress also revealed during her appearance on 'This Morning' that Saunders has already written a "ravishingly funny" script and production will kick off in October!
Speaking about the film earlier this year, Saunders promised that the bulk of the film's action will take place in London, and that "all the main characters and virtually everyone that's ever been in the series" will be involved.
How FABULOUS?!
Serbian Lottery Players In Uproar After Fix Claims
Well this has to be the biggest blunder of the year. Lottery players in Serbia were left wondering whether the draw had been rigged after the winning number appeared on screen BEFORE the ball had been drawn!
The damning moment saw the presenter read out the first three numbers as normal while the balls emerged in a plastic bowl, but when the fourth ball was called - the number 27 - it was displayed on screen as number 21.
When the next ball was pulled it was ACTUALLY the number 21, leading viewers to question whether the game, known as 'Lotto' in Serbia, had been fixed.
The lottery officials have dismissed the claims as a "technical mistake" but police have launched a full investigation. Do you think it was rigged? Watch for yourself!
18-year-old Tom Hanks Begs To Be Discovered In Letter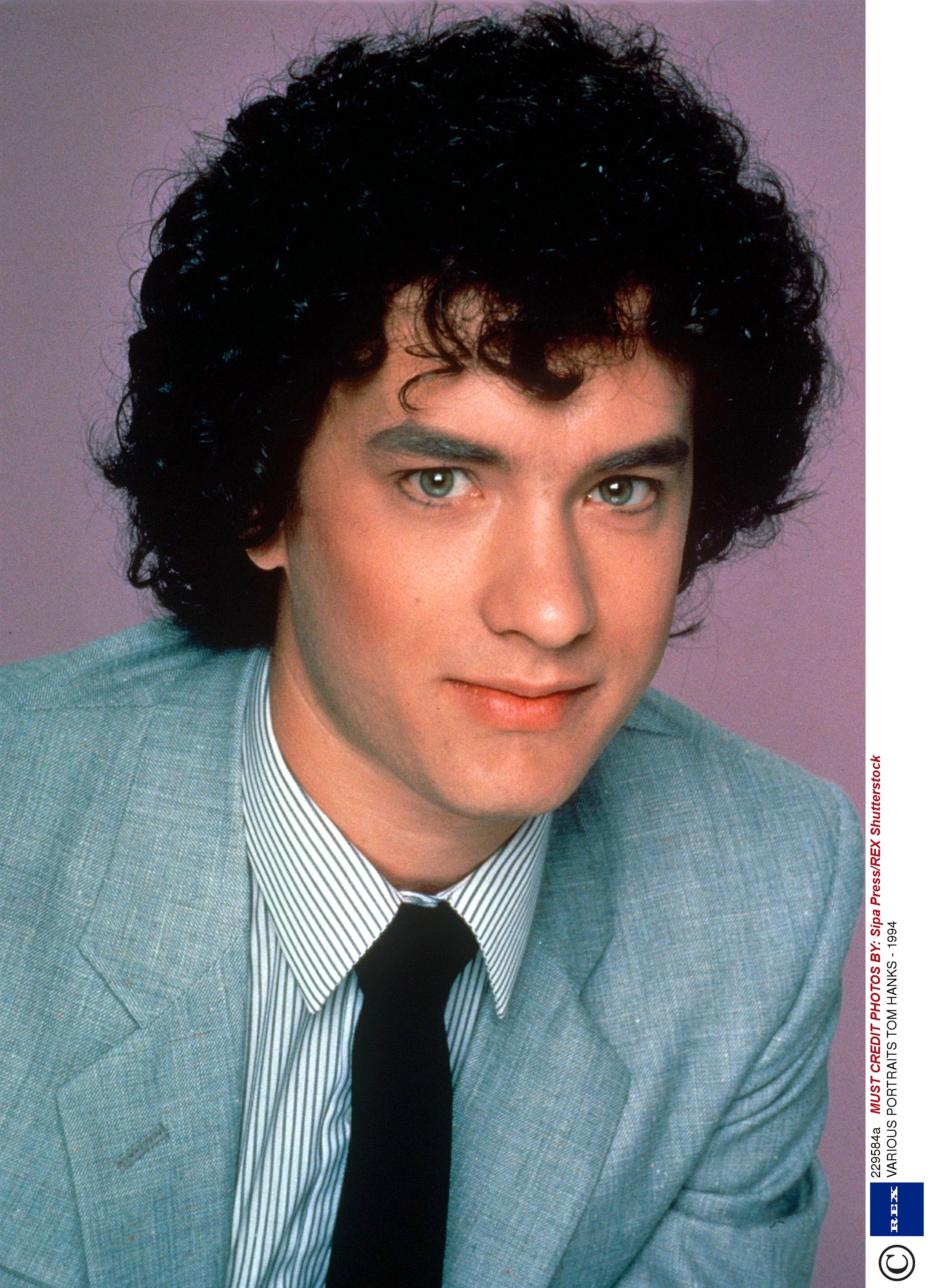 We all had a hope and a dream when we were younger and Tom Hanks was no different according to a letter he wrote when he was just 18-years old.
The 'Forrest Gump' star may be an Oscar-winning actor now, but 40 years ago the 59-year-old actor was begging Ritchie Hill to star in his next big film after becoming inspired by the director's hit movie 'The Sting'.
NPR recently highlighted a few Hollywood treasures hidden in the vaults of the Margaret Herrick Library of the Motion Picture Academy in Beverly Hills, and this letter is truly a gem!
Dear Mr. Hill,
Seeing that ... I have seen your fantastically entertaining and award-winning film "The Sting," starring Paul Newman and Robert Redford, and enjoyed it very much, it is all together fitting and proper that you should "discover" me.
Now, right away I know what you are thinking: 'Who is this kid?' and I can understand your apprehensions. I am a nobody. No one outside of Skyline High School has heard of me. My looks are not stunning. I am not built like a Greek God, and I can't even grow a moustache, but I figure if people will pay to see certain films they will pay to see me.
Let's work out the details of my discovery. We can do it the way Lana Turner was discovered, me sitting on a soda shop stool, you walk in and notice me and -- BANGO -- I am a star. Or maybe we can do it this way. I stumble into your office one day and beg for a job. To get rid of me, you give me a stand-in part in your next film. While shooting the film, the star breaks his leg in the dressing room, and, because you are behind schedule already, you arbitrarily place me in his part and -- BANGO -- I am a star.
All of these plans are fine with me, or we could do it any way you would like, it makes no difference to me! But let's get one thing straight. Mr. Hill, I do not want to be some bigtime, Hollywood superstar with girls crawling all over me, just a hometown American boy who has hit the big-time, owns a Porsche, and calls Robert Redford "Bob".
Respectfully submitted, Your Pal Forever, Thomas J. Hanks
Prince Charles Restores Prince William's Treehouse For Prince George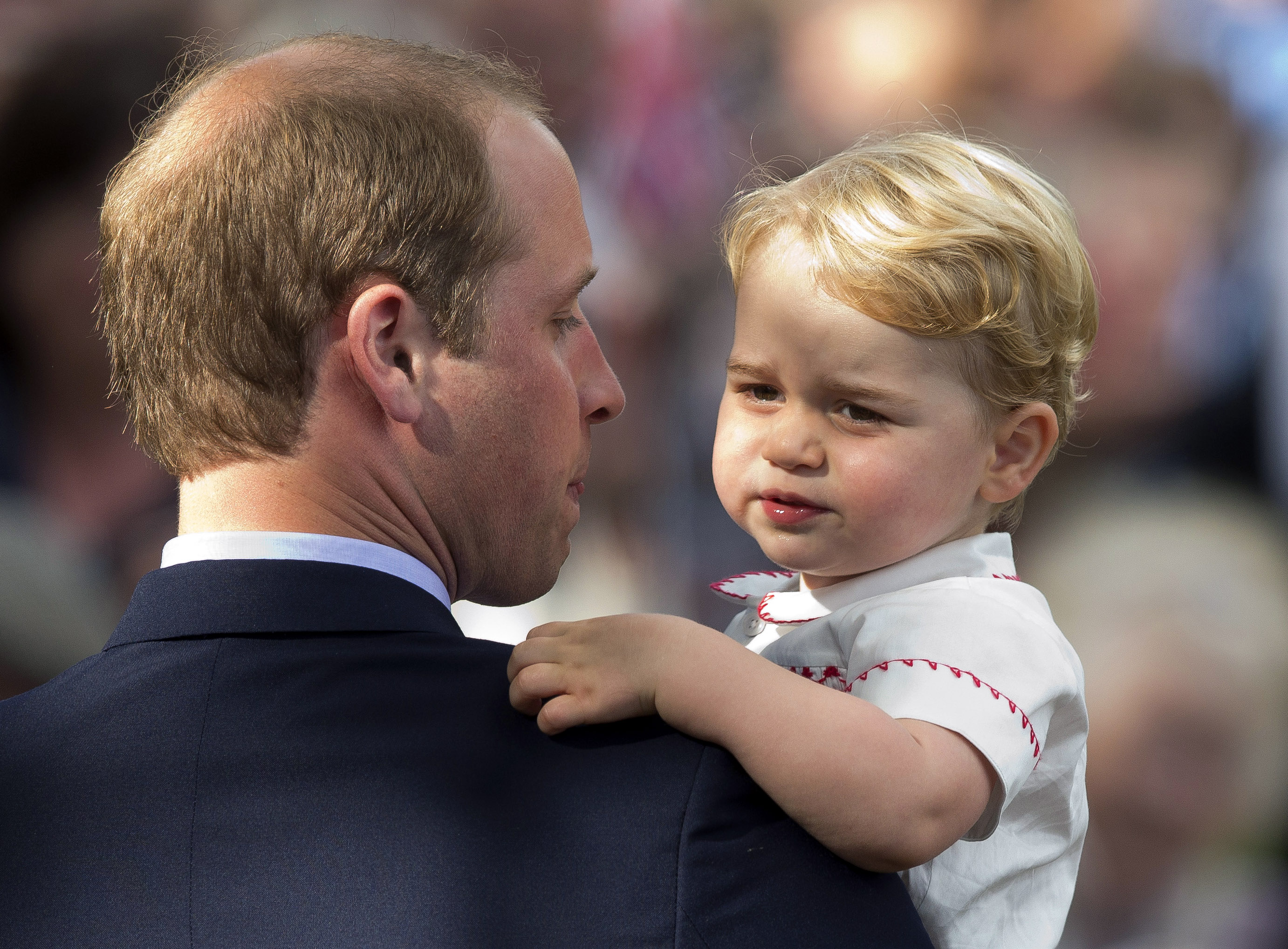 Prince Charles proved he is quite possibly the BEST granddad ever by gifting Prince George with a treehouse for his second birthday after restoring the little den that Prince William and Prince Harry used to play in at his Highgrove Estate.
The tree house was first built in 1989 for William's seventh birthday and it was the work of Cotswold architect William Bertram.
It's thought William's wishes for his hideaway were: "I want it to be as high as possible so I can get away from everyone and I want a rope ladder which I can pull up so no-one can get at me."
Tuesday 30th July 2015:
Could Magic Drink Be A Real Hangover Cure?
A new drink is promising to cure hangovers, something which sounds like a god-send for every wine drinker (aka. us!).
OHAYO, which means 'Good Morning' in Japanese, costs as little as £3.60 and is to be downed before going to bed after a heavy night of drinking to "apparently" reduce the effects of a hangover the next day.
The bottle may be small but it packs a mean punch and is filled with minerals and Vitamin B which helps fight fatigue and headaches.
FINALLY! Our prayers have been answered!
A must-have essential this summer, keep hydrated with @ohayotomorrow, available in the #Foodmarket pic.twitter.com/vqumc0tZ5h

— Harvey Nichols (@HN_Leeds) July 26, 2015
'Married With Children' To Get A Spin-Off?
If you were a fan of the hit 90s sitcom following the lives of the comical and low-class Bundy family, then you maybe glad to know that it could be returning to our screens 18 years after its series finale.
David Faustino, who played Al Bundy's teenage son in the show, revealed he is working with Sony for a spin-off programme.
He told Entertainment Weekly: "The whole cast, including Christina [Applegate], is down to do little bits in it."
Coke drinkers BEWARE!
We all knew that Coca Cola was bad for us, but have you ever thought about what it's really doing to your body? Well, The Renegade Pharmacist, a blog run by pharmacist Niraj Naik have broken down all the terrible things it does to our body STEP BY STEP and it isn't pretty.
Apparently within the first 10 minutes of guzzling a 330ml can of the fizzy drink, 10 teaspoons of sugar are pumped into your system… that's TWO AND A HALF MORE than the recommended daily allowance.
What's more, the sugar-hit is so intense our bodies aren't actually built to keep the liquid down.
Other side effects include dilated pupils, spiked blood sugar levels, not to mention that inevitable sugar crash which leads to crankiness and many trips to the loo!
Yikes! *puts the can slowly back down*
Mum Takes Superhero Matters Into Her Own Hands
When Rebecca Millar's daughter asked for a Black Widow Avengers doll, she was surprised to find there weren't any available in Austraila, especially for a reasonable price. So instead of admitting defeat, she turned ordinary dolls into superheroes little girls could only dream of with a whole range of dolls modelled after strong, intelligent women from TV shows.
Amazing!
Bit of fun on one of the op shop dolls (she's currently missing feet too). The geekling can give her a name tomorrow :)Ps. One guess which pic I took without my glasses on. My bad.

Posted by Geek Grrls Dolls on Sunday, 26 July 2015
Wednesday 29th July 2015:
Cara Delevingne Gets Blasted By Reporter LIVE On TV!
Cara Delevingne may be a supermodel turned actress but this didn't stop one reporter from telling her how it is.
The 22-year-old starlet was accused of being "irritated" while promoting her latest film 'Paper Towns' on 'Good Morning Sacramento', with one anchor cutting the interview short and suggesting she "take a nap, maybe get a red bull" due to her sarcastic tone.
How awkward?
Windows 10 Launches For FREE!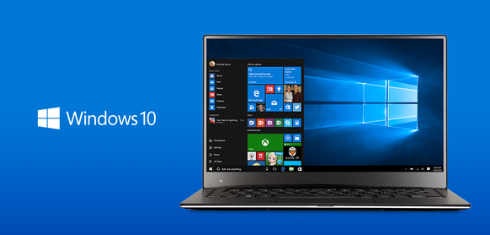 Let's be honest all love a freebie!
The PC software makers have long been a market leader in the world of tech, and now they are launching their latest product for FREE! The downloadable upgrade is the company's latest bid to carve a place for themselves in a world where consumers are using the smartphones, tablets and information stored online.
What can you do with Windows 10? Well, there's a whole lot but it's new hot feature allows users to log in with their face, iris or thumbprint. Woo hoo! We'll never have to remember password again.
Taylor Swift Is A Godmother!
The country-singer has been introduced to her godson as she met pal Jamie King's baby boy Leo Thames for the first time. Taylor shared an adorable photo of the two-year-old tot to her Instagram.
'Brokeback Mountain' Stars Talk Heath Ledger And Michelle Williams Romance.
The pair played man and wife in the iconic film before enjoying a three year romance off-screen, during which they welcomed daughter Matilda, and according to their 'Brokeback Moutain' co-stars it was evident the two had a special connection on-set.
Speaking on the couple's courtship, Jake Gyllenhaal claims he knew the late Ledger and Williams were made for each other when they attended a riding bootcamp ahead of production.
He told 'OUT' magazine: "We all just lived on a campground and would walk to set. We'd wake up and make breakfast for each other, and hang out. Heath and Michelle fell in love. It was a really special, special time."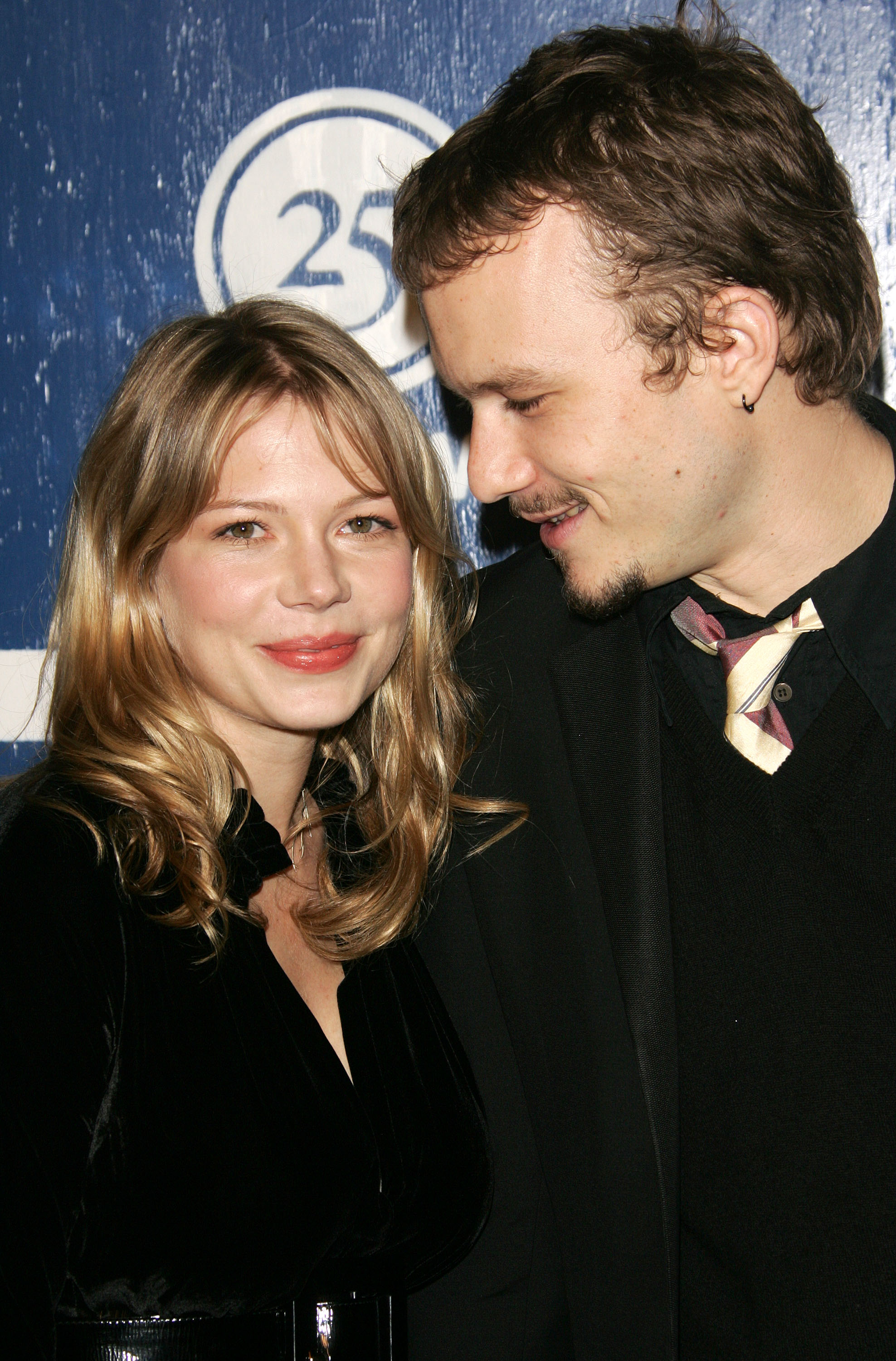 Meanwhile, co-star Anne Hathaway also touched on the adorable moment Ledger came to William's rescue after her she injured herself while tobogganing on set.
"[Heath] was getting into the vehicle with [Michelle] he was smoothing her hair back. I remember him looking at her, and she looking up at him with these wide eyes." Anne recalled before adding, "[Michelle] was almost startled by the attention he was giving her, but you could see it every day from there on. For him it was truly love at first sight. He was so taken with her."
Jane Birkin Condemns Hermes Bags.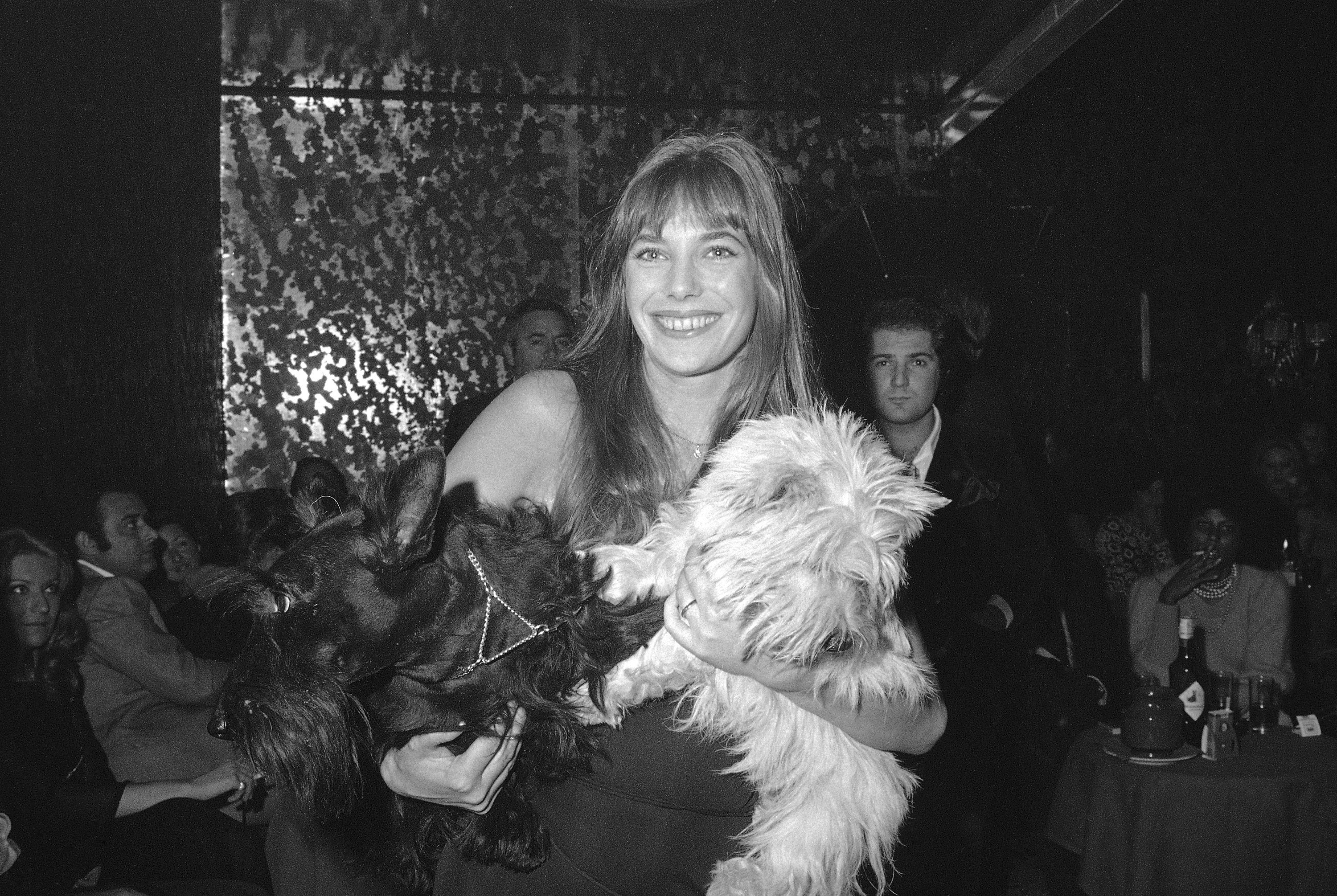 Having a luxury bag worth £80k named after may seem like an honour to some, but Jane Birkin has told French fashion house Hermes to drop her moniker from their luxury croc handbags due to the unethical way they make them.
The 68-year-old muse, who is famed for roles in a string of iconic 1970s films, released a statement through PETA urging the company to rename their bag after discovering the cruelty crocodiles endure to make their famed accessory.
Tuesday 28th July 2015:
Kate Winslet Re-enacts Titanic Pose From Mountain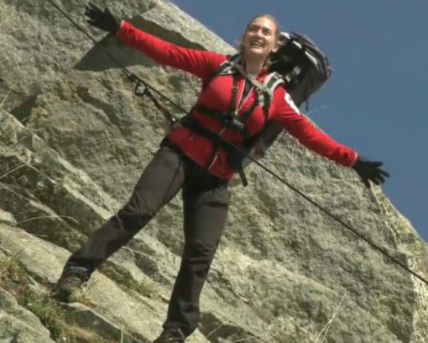 Oscar-winning actress Kate Winslet has re-enacted THAT famous pose from Titanic, where she and co-star Leonardo DiCaprio stand with their arms outstretched on the front of the boat.
Although her hunky co-star was nowhere in sight, Winslet sent Twitter into a frenzy as she donned the pose while scaling a cliff for Bear Grylls TV show 'Running Wild'.
Kate Winslet recreates Titanic scene on the side of a cliff for Running Wild with Bear Gryl… http://t.co/71Pvo49xkT pic.twitter.com/O1mwr8nUmN

— Bharath Siva Kumar (@iBhSK) July 28, 2015
A Long Overdue Change!
YES!!! High street store Topshop has agreed to stop using ridiculously skinny mannequins in it's shop windows, after a letter of complaint about this unachievable body shape went viral.
Upset shopper Laura Berry, who herself is a healthy size 12, posted a snap of one of the store's mannequins in Bristol, shaming the shop for using such a "ridiculous" shape:
"I'm old enough and wise enough to know I will never be this size, but as we've all been impressionable teens at one point, I'm fairly certain if any of us were to witness this in our teenage years, it would have left us wondering if that was what was expected of our bodies."
Laura, like many of us, was concerned about the impression the unrealistic figures were making on youngsters.
After gaining over 3,000 likes for her powerful words, the shop have responded by saying they won't order that figure again. Good thing too!
Is Twitter Taking Tech Advice From Kim Kardashian?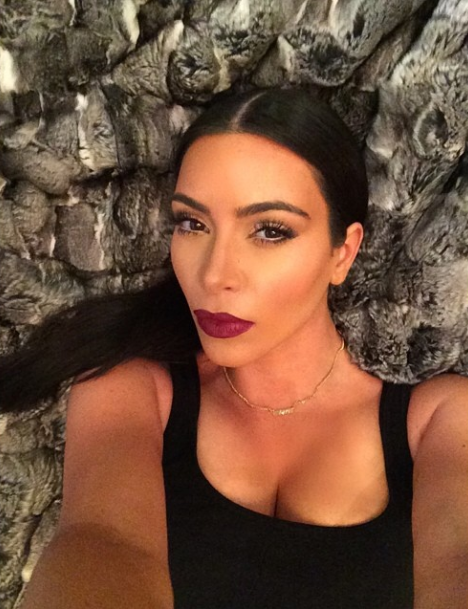 It looks as though Twitter could be turning towards Kim Kardashian for ways to improve the social networking site after she offered up a helpful idea.
The 'Keeping Up With The Kardashians' star, who has over 33 million followers, told the techies over at Twitter to introduce an edit tool which enables users to correct posts without having to delete and reschedule, and they have ACTUALLY taken her seriously.
CEO and co-founder Jack Dorsey of the social networking site quickly praised the suggestion as a "great idea".
Well, who better to take advice from than Twitter queen herself?
Downton Abbey Throws Wrap Party For Locals
'Downton Abbey' showed their appreciation to the residents of Bampton by throwing them a wrap party, as the hit period drama draws to a close after six years. The lucky locals were able to rub shoulders with the likes of Hugh Bonneville, Laura Carmichael and Allen Leech as they sipped drinks at a garden party held in the area.
Monday 27th July 2015:
Johnny Depp Gets Paternal With Baby Bat
Who knew Captain Jack Sparrow had such a sweet side? Johnny Depp continued his string of heartwarming acts by sponsoring a baby bat (appropriately named Jackie Sparrow) during a visit to the Australian Bat Clinic and Wildlife Trauma Centre.
The clinic posted an adorable video online of the -year-old actor feeding the winged animal with a bottle and trust us when we say it SO cute!
Depp is currently in Australia filming 'Pirates Of The Caribbean: Dead Men No Tales'.
Oprah Winfrey leads tributes for Whitney Houston's daughter
Oprah Winfrey leads a string of stars who have paid tribute to the late singer's 22-year-old daughter after news broke that she passed away after being in a coma for six months.
The TV host took to Twitter to pay her respects with a touching message which read: "Peace at last #BobbiKristina".
Peace at Last! #BobbiKristina

— Oprah Winfrey (@Oprah) July 27, 2015
It's thought Bobbi Kristina's father Bobbi Brown was among family members who said their final goodbyes over the weekend.
Her passing comes just three years after her mother's tragic death, and the family decided to share the news via a message on the late singer's Facebook account.
Chris Froome Brings It Home For The Brits!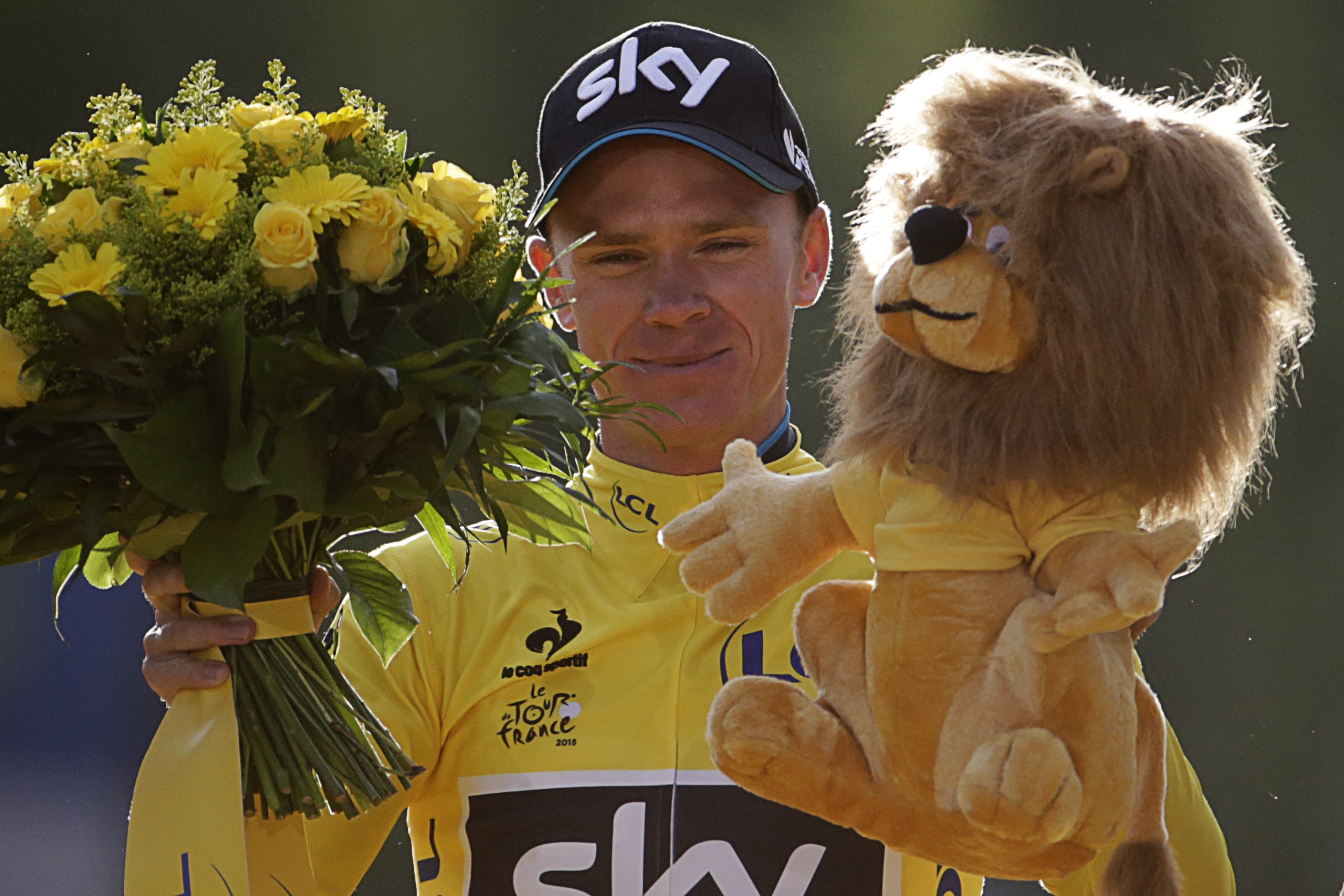 Cyclist Chris Froome has become the first Briton to win Tour De France twice after he crossed the finish line first in Paris at the end of three week race.
The champion, who nabbed his first win in 2013, has helped team Sky win three out of the last four of cycling's showpiece races.
Wham! Star Andrew Ridgeley Can't Let his Wife Go-Go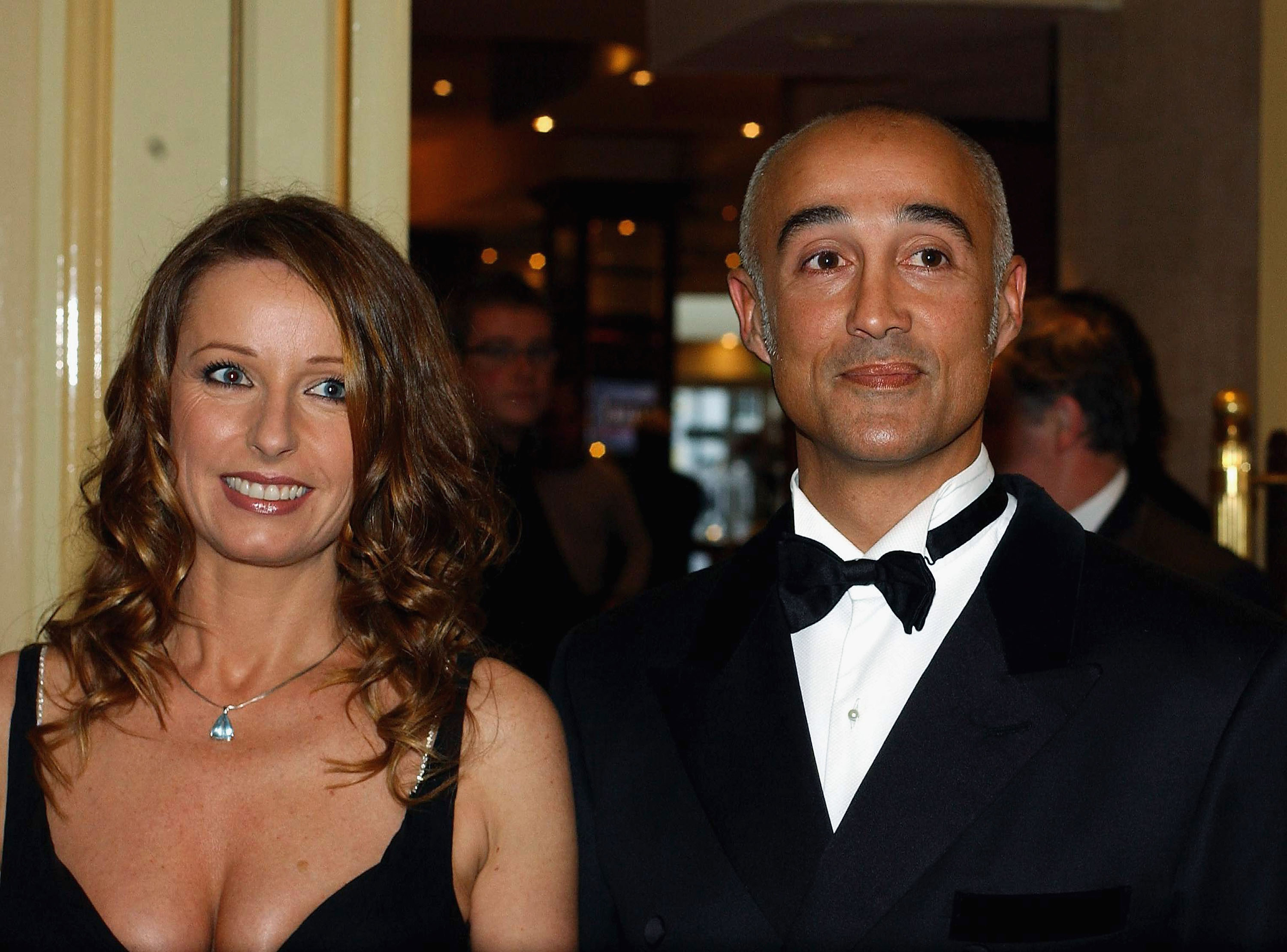 Andrew Ridgeley and Keren Woodward have been one of music's most loved couples, with the Wham! star and the Bananarama singer first getting together during the height of their fame in the late 80s.
Now it seems as though their 25-year marriage is set to stand the test of time despite a rocky patch.
Ridgeley revealed to the Sunday Mirror newspaper that the pair secretly parted ways before deciding that they couldn't live without each other.
The 52-year-old star confessed: "We split up but we are through those difficulties now and it is all ancient history. It's safe to say that things are good and we are very happy now 'It's great now, it was hard for a while but all is well. It's all in the past now, it's old news."