4 Things You Didn't Know You Need To Know Today 29 June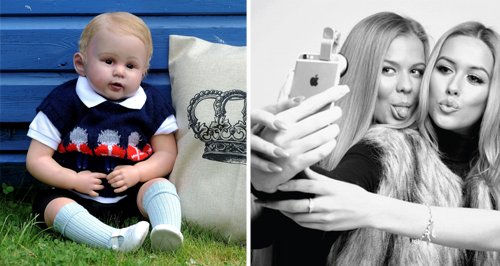 See all the hot news from the week of the 29th of June.
Wouldn't it be great if you could get the day's best news stories in one place? TA DA! We give you the best of the web - from trending news stories to fun videos and strange stories PLUS celebrity gossip you may have missed.
Friday 3d July 2015:
Mastercard To Use Selfies Instead Of Passwords For Online Payments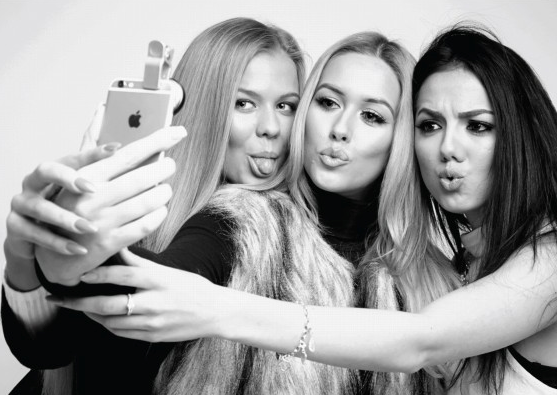 Is this the end of life as we know it? Passwords could soon be so last century!
Mastercard are trialling new face recognition technology as a way to pay for all your bits and bobs.
How it works: So the idea is that the new system will be able to replace online passwords when making a payment. At the moment banks and credit card companies use a system called SecureCode to verify the user's identity when they shop online. However, as passwords are often lost (or forgotten in our case!), the brand have come up with a new initiative.
The company have decided to road-test the face recognition option by asking those taking part in the trail to send a picture of themselves using the company's app… as if we needed ANOTHER excuse to take a selfie!
3, 2, 1… POUT!
Prince George Gets A £500 Replica Doll

Okay so we love little Georgie as next as the next person, but this really is taking the term 'super fan' to a whole new level!
Royal fan Natalie Lawrence, 44, has decorated a silicone doll she bought from Germany to look EXACTLY;His Royal Highness.
The former florist from Barrow-Upon-Soar, has painted the toy's face to look just like the Duke and Duchess of Cambridge's first born, added hair made of angora and has even knitted miniature outfits just like the ones little George wears in real life. You can own you own adorable teeny tiny George doll for a mere (ahem) £500… and we thought Cabbage Patch kids were bad!
July To Have Two Full Moons
This month will see an incredibly amazing and rare occurrence: TWO full moons in ONE month!
The first occurred on July 1st and the second will happen on the 31st. Not only does this mean we'll be blessed with gorgeous moonlight to guide us home after the pub, but the last time two full moons happened was all the way back in 2012.
Full moons are us usually separated by 29 days… but not this time. Pretty cool ay!
Meghan Trainor Forced To Cancel Gigs Due To Vocal Haemorrhage

The 'All About The Bass' singer (aka. our favourite song of last summer!) has been forced to cancel two concerts in New Jersey and Connecticut due to problems with her vocal cords. Poor wee lass!
The 21-year-old announced the sad news on Instagram, telling fans that she's under strict doctor's orders to rest her voice.
Best to do as Doc says Megs!
Thursday 2nd July 2015:
Tom Cruise Might Be Jumping Ship And Leaving The Church Of Scientology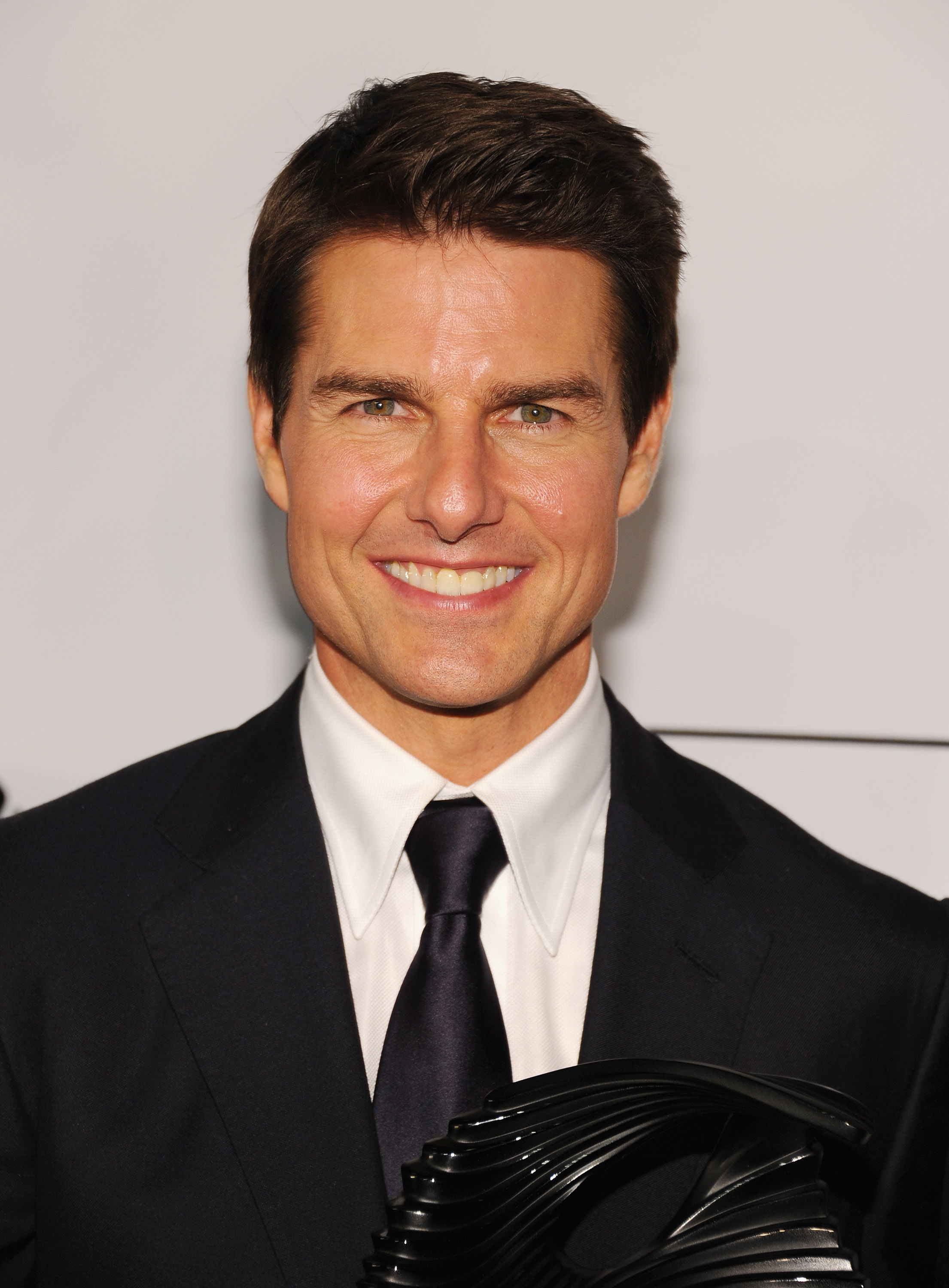 You'd be forgiven for thinking Tom Cruise and Scientology are brothers in arms to the end, right? Well apparently not. A source close to 'Star' magazine has apparently revealed that the church doesn't want Tom to be close to his ex-wife Katie Holmes or his daughter Suri, and this is causing issues:
"He's between a rock and a hard place, but he's finally making a choice to put his daughter first" the source revealed. Poor Tom!
Get Ready For A Monopoly Movie!
Oh yes people, we have some pretty big news - If you're a fan of board games listen up! All systems are go for turning the classic children's game into what promises to be a brilliantly fun new film.
Set for production this year and with 'The Truman Show' and 'Gattaca' script writer Andrew Niccol on board, we can't wait to see the wheelbarrow, the dog and the top hat hit the big screens in an all new action-packed adventure!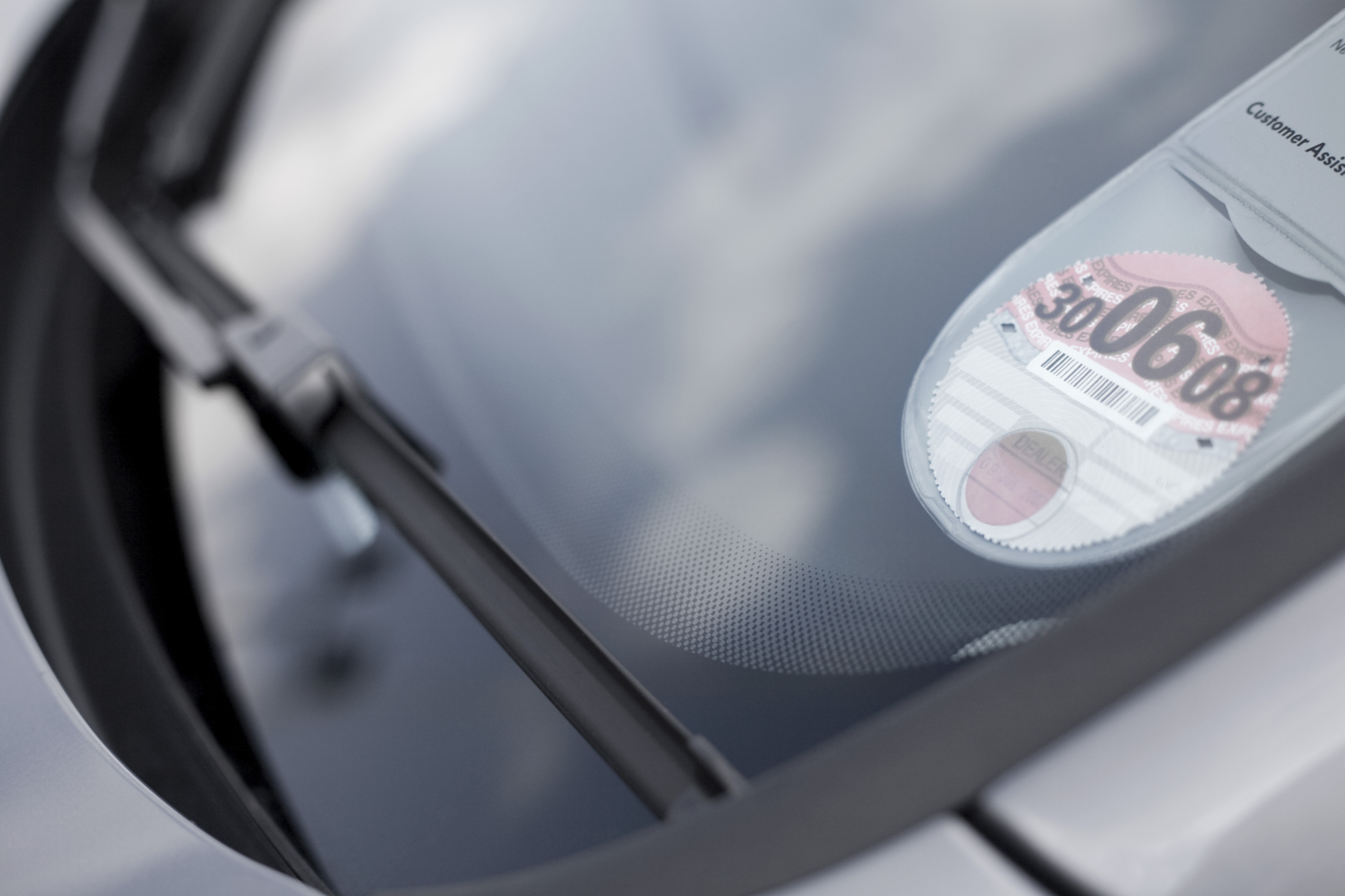 What is wrong with the Government? Well depending on who you are the answer to that probably varies, but we're talking about their never ending urge to meddle.
Take the humble tax disc - we've had the little fellas in our car windscreens for years. Hell, we've even grown quite attached to those stick on circles! So why did the big dogs at the top turn around last October and tell us that we have to now renew our car tax online?
Pfft! Needless to say… the whole thing's caused a giant muddle and now every Tom, Dick and Harry is forgetting to renew their car tax… leaving us at risk of breaching the law without even realising!
Grumble grumble!
Watch Out: Shark Attack in KENT!
Beach goers were left flabbergasted when they spotted a rogue shark off the coast of… Kent!
Swimmers were forced to make a mad dash for the shore after they spotted a tell-tale fin in the water just yards away from Herne Bay.
Catching sight of the terrifying water beast, one sunbather took to Twitter to exclaim her amazement: "Never thought I'd live to see the day everyone runs out of the sea because there's a shark, in Herne Bay!!!"
So Long Sesame Street…
She's given the beloved children's show 45 years of her life and, but 'Sesame Street' writer Sonia Manzano is finally calling it a day.
15 Emmy Awards later, the actress and writer is saying goodbye to Elmo, Oscar and Big Bird and has been receiving messages of love from fans the world over for her work.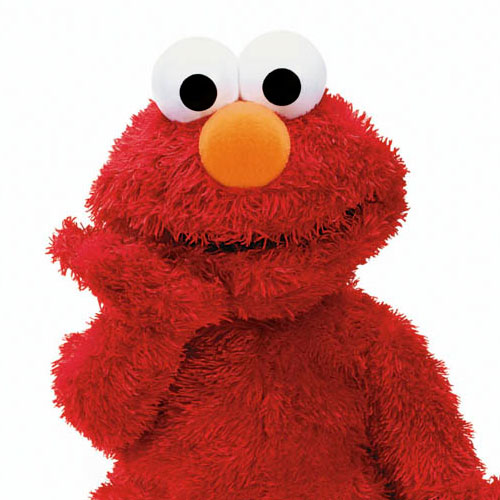 Wednesday 1st July 2015:
Mario Testino To Shoot Princess Charlotte's Christening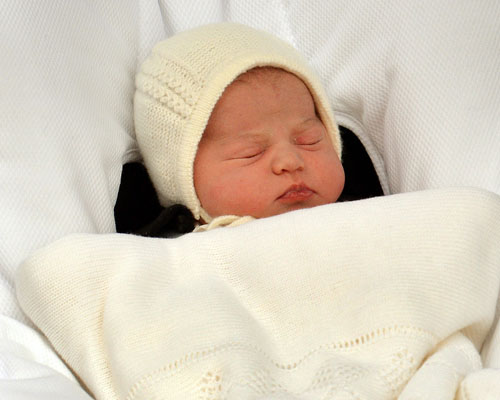 Legendary photographer Mario Testino will be taking pictures of the royal event this Sunday. The Peruvian-born snapper is no stranger to the Windsors, having previously shot Princess Diana and more recently Prince William and Kate Middleton's engagement.
"I am overwhelmed and honoured to be chosen to document this occasion," said the photographer.
Throughout his career, Mr. Testino has also photographed The Prince of Wales, The Duchess of Cornwall, Prince Harry and Diana, Princess of Wales.
Kim Kardashian Speaks About Women As Sex Objects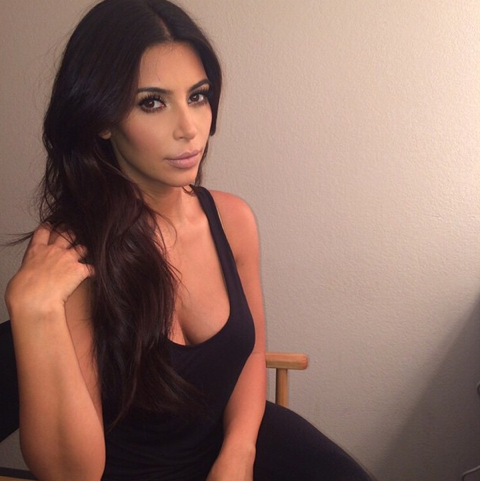 The 34-year-old reality TV star and selfie queen spoke at the hotly anticipated Q&A held at the prestigious San Francisco Commonwealth Club.
Talking about the objectification of women in the media, Kardashian said that yes, sometimes she's objectified, but her argument centred around her power coming from objectifying herself rather than being exploited. She said, "Sometimes the media exploits me but I don't care, as long as I'm happy and I like the photographer then I don't care."
Kardashian spoke about social media saying: "I'm so open, I definitely over share but I'm really engaged. I do it all myself. I can tell when someone in the business isn't doing it themselves."
She also said she thought there should be more gun control in the States, that she may back Hilary Clinton for President and same sex marriage makes her proud to be American.
Katy Perry Vs The L.A. Nuns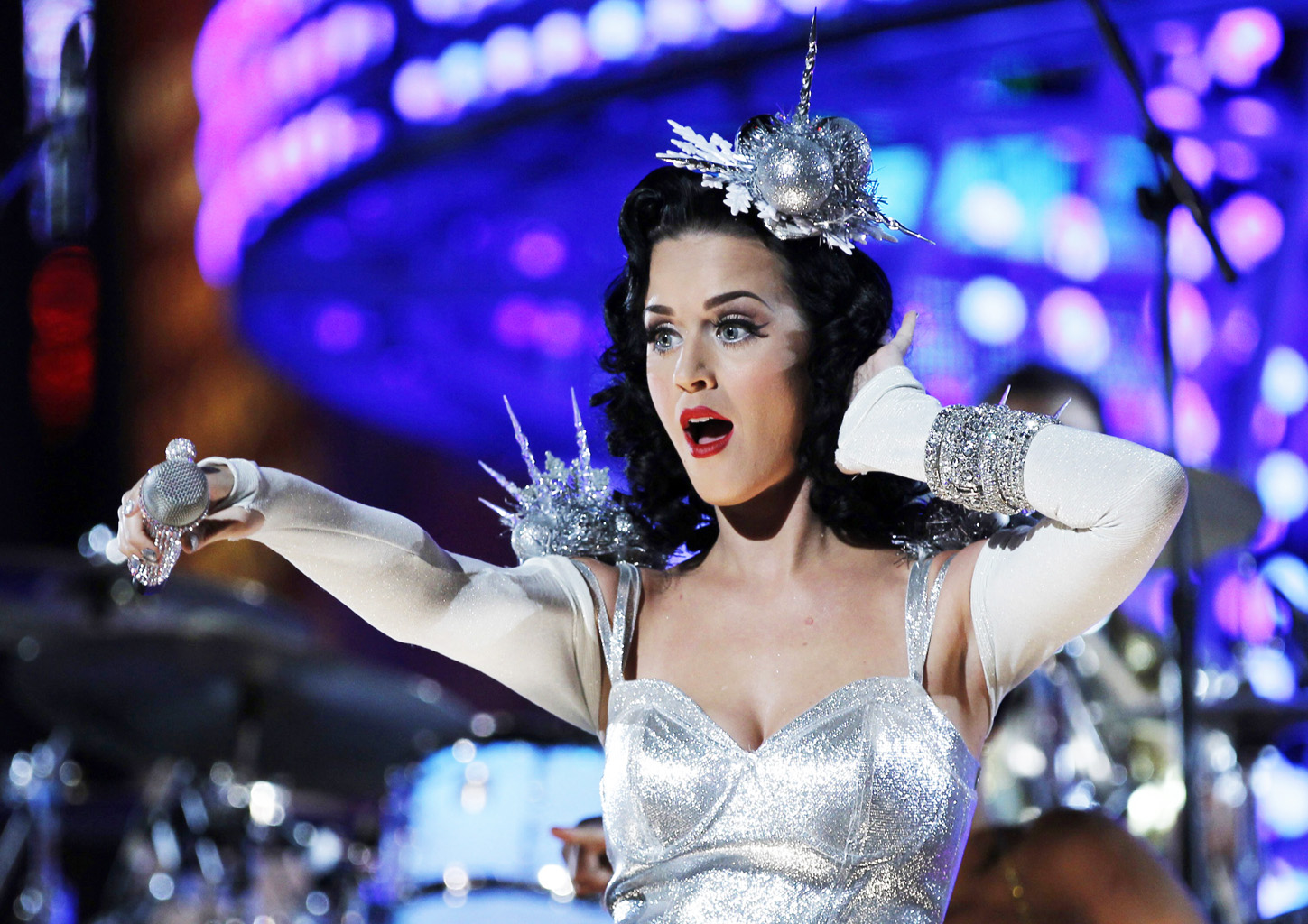 The 'Fireworks' singer, 30, has upset the Sisters of the Immaculate Heart of Mary by offering to buy a convent in San Feliz for $14.5m.
The offer for the 8-acre property was accepted by the archdiocese but the nuns claim it's not the archdiocese to sell. According to the 'Los Angeles Times' the Sisters of the Immaculate Heart of Mary have already accepted an offer for $15.5m to sell the property to restaurant and nightclub owner Dana Hollister.

The archdiocese is currently trying to block the sale to Hollister and says that most of the sisters are behind the decision, however, one of the nuns, Sister Callanan said they are fighting to make sure Perry does not purchase the property. "I didn't know who she was, I was particularly concerned about the video, the 'Dark Horse.'"

MP Says More Kids TV Characters Should Be Gay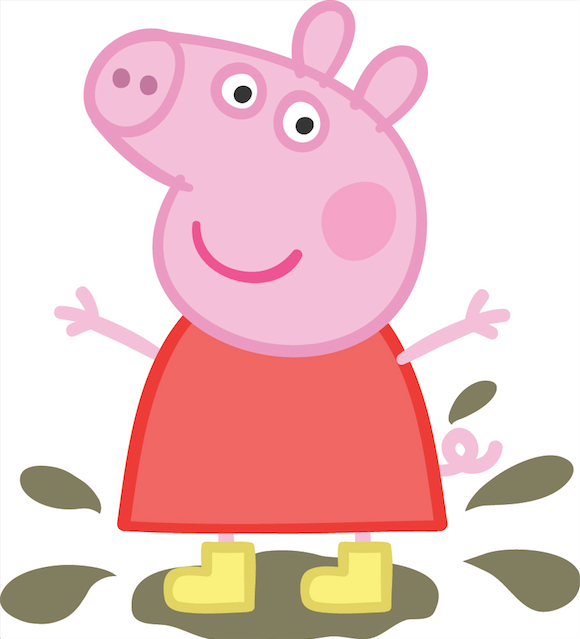 Lib Dem leadership hopeful Norman Lamb said that more children's television programmes such as 'Peppa Pig' should depict loving same sex relationships so that children would understand that it is acceptable to be gay.
Tuesday 30th June 2015:
Why Are These Stars Changing Their Facebook Profile Pictures To All The Colours Of The Rainbow?
If Facebook is anything to go by, love truly has won.
A whopping 26 million of you have changed your profile pictures to the rainbow Pride filter effect in support of gay rights and these celebrities are leading the charge!
Leonardo DiCaprio, Anne Hathaway, Arnold Schwarzenegger and Elizabeth Banks are just some of the big names doing their bit to support equal LGBT rights and the U.S ruling on legalising gay marriage in all states.
Well done guys!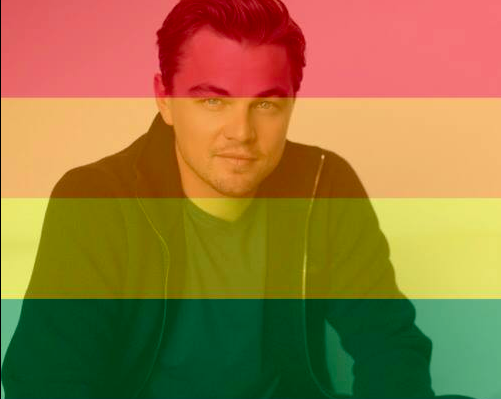 What Can You Do In One Second?
Today is a rather historic day… before the clock strikes midnight tonight, you will have squeezed precisely one extra second into your day.
Pfft! One measly second I hear you say… who cares right? WRONG. Before you go poo-pooing that nano snippet of time, let us give you an idea of exactly what can happen around the world in that time.
Approximately 2, 393, 470 emails will be sent

48, 745 Google searches will be made

1.8 people will die (although we're not quite sure what .8 of a person dying actually means…)

4.3 people will be born (ditto above)
We could go on… and on… and on (believe us!), but you get the idea.
Why does it happen? Well the Earth's rotation is a fraction slower than 24 hours (who knew?), so scientists add a 'leap second' every few years. The last time it happened was in 2012, but today is another special 'leap second' day - so enjoy your extra second people!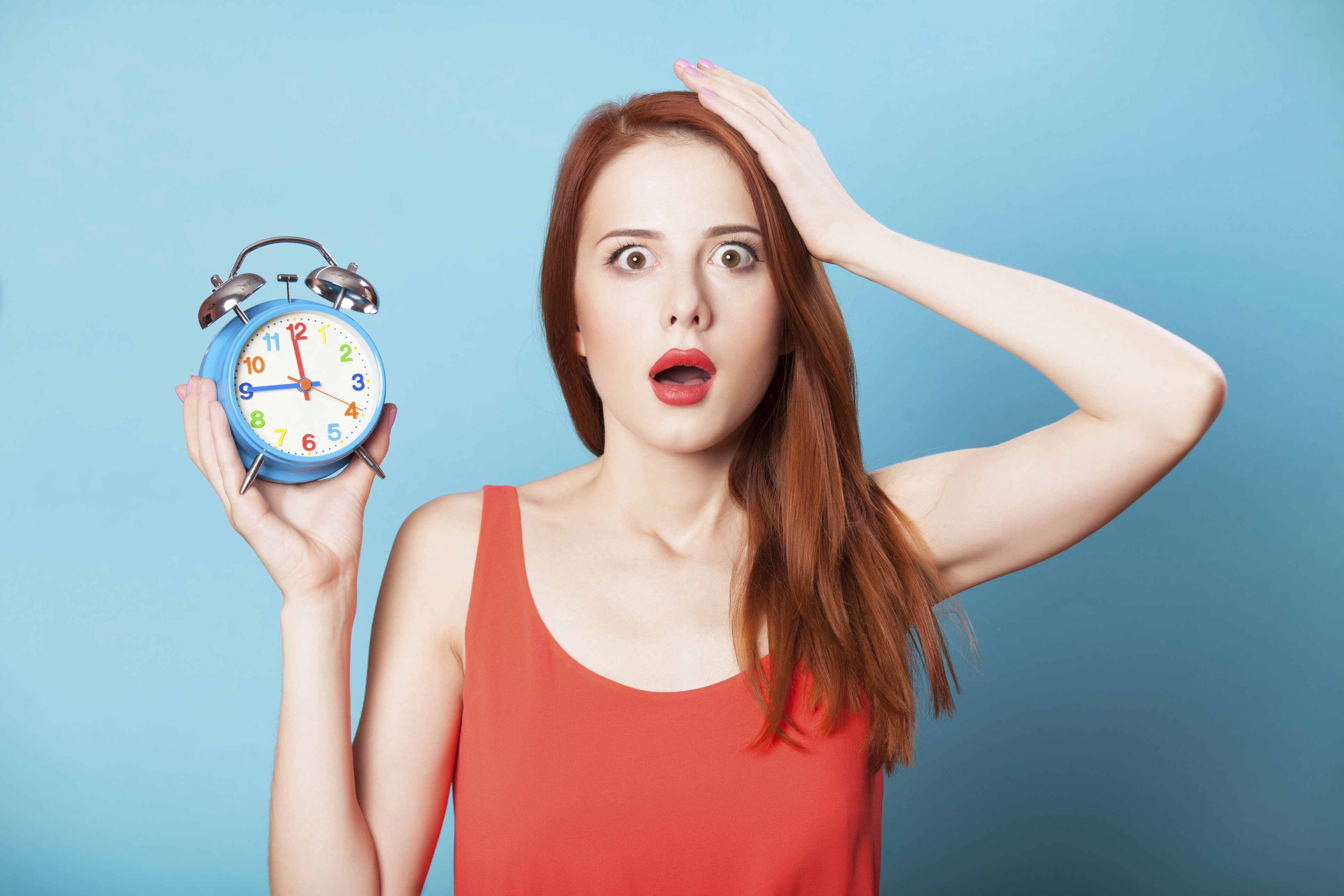 Guess Who Is The Highest-Paid Female Celeb In The World?
You might think it's Taylor Swift or maybe even Jennifer Lawrence, but Forbes has just announced that Katy Perry is this year's highest-paid female celebrity in the world, earning $135m (£86m) just last year.
The 30-year-old performer was the third highest-paid celebrity overall with only boxing champions, Floyd Mayweather and Manny Pacquiao earning more.
Apparently her position in the list can be put down to her spectacular The Prismatic World tour last year, which is said to have earned her $2m in every different city she performed in. Wow! One Direction came in fourth, with Taylor Swift ranking at number eight, Lady Gaga reaching the 25th spot and Beyoncé at 29.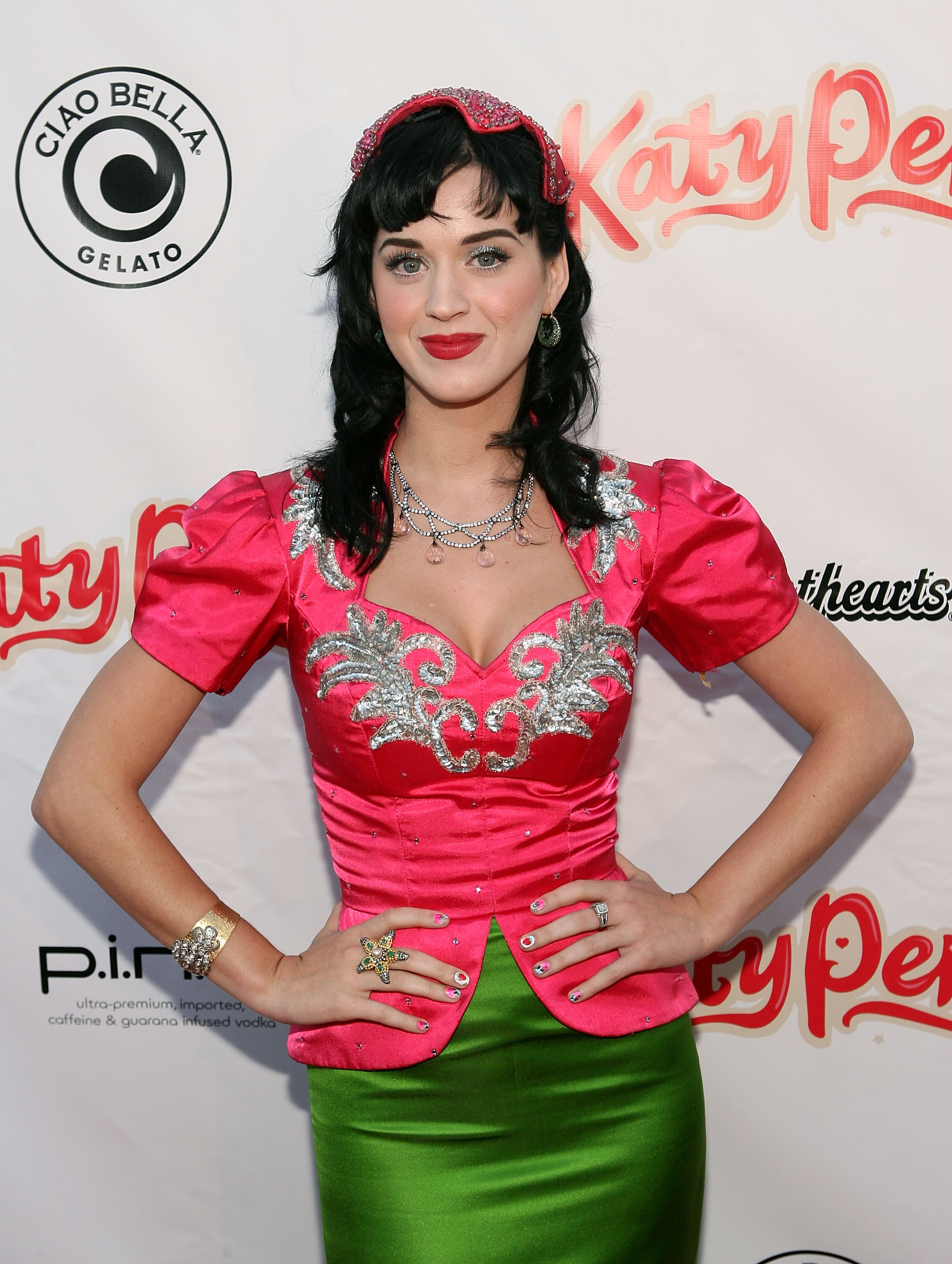 The Number Of TVs In Britain Plummets To 40-Year Low
With the popularity of TV shows like 'Game Of Thrones' and 'True Detective' you might think the number of TVs in Britain is on the rise, but according to media reports it has hit a 40-year low.
TV ownership in the UK has fallen to its lowest level since 1972 with more than one in 20 households now say that they do not have a television.
Suggestions have been made it could be because so many young viewers are choosing to watch programmes over the internet on smartphones or tablets to avoid the £145.50 licensing fee.
Lewis Hamilton Wishes Scherzy A Very Happy Birthday!
Oh gawwwd! We can look at it..!
The F1 driver has sent birthday felicitations to his on-again-off-again ex Nicole Scherzinger. Okay we get that it's supposed to be a nice gesture, but really Lewis, REALLY?! Read it an weep ladies...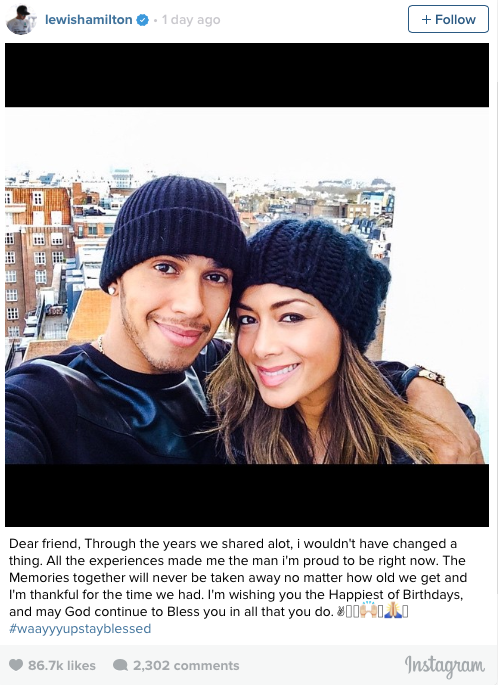 Guardians Of The Galaxy Producer Kevin Feige Lets Slip The Title Of The New Movie…
After accidentally giving the game away at a press conference, the next instalment of the film will be called 'Guardians of the Galaxy Vol.2', director James Gunn has confirmed.
Monday 29th June 2015:
Kendall Jenner's Selfie Is The Most Liked On Instagram
A selfie of Kim Kardashian's model sister Kendall, 19, has received 2.6m likes on the social media site, making it the one to receive most thumbs up.
Kendall can be seen lying on the floor, dressed elegantly in a white lace dress, with strands of her hair arranged in a heart-shape.
The picture, posted last month, has taken the Instagram crown from the previously most liked image on the site: a selfie by her sister Kim of her and husband Kanye West's wedding, which racked 2.4m likes.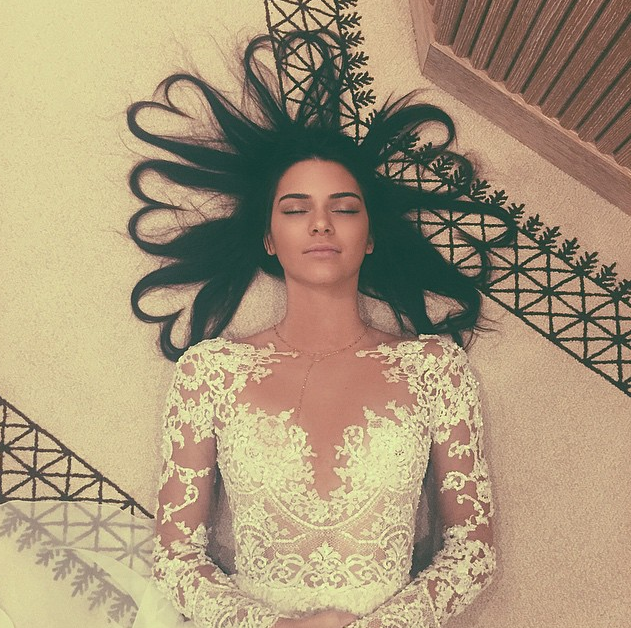 Director Miguel Sapochnik Will Direct The Final Two 'Game of Thrones' Episodes
Sapochinik directed the 'Hardhome' episode, famous for the battle between Jon Snow, the Wildlings and the White Walkers' never-ending army.
The full series will be directed by Jeremy Podeswa (episodes 1 & 2), Daniel Sackheim (3 & 4), Jack Bender (5 & 6), Mark Mylod (7 & 8) and Sapochnik (9 &10).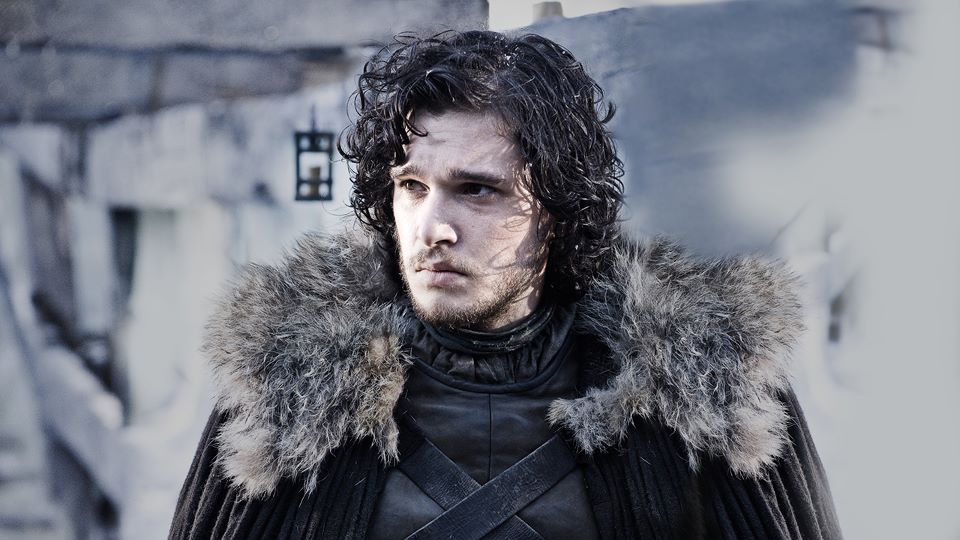 The Dalai Lama Attends Glastonbury
You may not expect the holy man himself to head down to the Somerset festival, but that's exactly what the Dalai Lama did.
The 80-year-old was first invited on stage by legendary musician Patti Smith, who paid tribute to him on his birthday. He then delivered a speech to over 1,000 people in the Stone Circle, according to 'The Telegraph'.
The Buddhist holy figure said: "Brothers and sisters, I noticed when I came in the car so many people, old and young, full of joy. My friend asked me to come to this festival of people, not necessarily a festival of government or politicians. This is about people.
"The very purpose of our life is a happy life. Nobody knows what will happen, but hope is the basis of our life. Some individuals have lost hope, but this mental attitude will shorten their life.
"Whether you agree or not, I think the modern education system -- and many scientists all have the same view -- is very orientated around material values and external wealth.
"The gap between rich and poor is not only morally wrong but also the source of all problems. We need more money, so if the world demilitarized, the money freed up could be used to reduce this gap, as well as freeing up funds to help the environment.
These things will not be achieved in my lifetime, perhaps not yours either, but the younger generation of the 21st century could make this a more peaceful world."
Actors Ian McKellen And Derek Jacobi Attend Pride
The 'Mr Holmes' and 'Gladiator' actors, both 76, attended Gay Pride in New York. McKellen and Jacobi, both gay, looked like they were having a great time at the parade. They both spoke up in favour of the US Supreme Court, which has just ruled that marriage between two people of the same sex is legal in the whole of North America.