George Clooney's Most Real Moments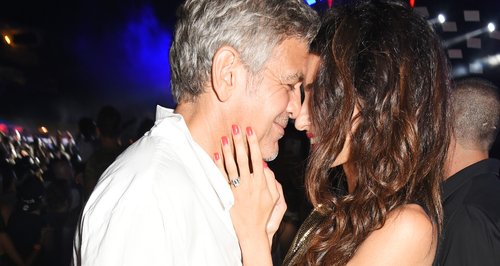 He maybe a massive A-list celebrity but George Clooney isn't afraid of taking things down a notch.
When speaking on the Graham Norton show, he told us how 'normal his life is with
1. Amal made him wait half an hour before giving him an answer
The hunky actor told Ellen Degeneres about how he proposed to his now wife Amal. It turned out he'd had everything planned, right down to the music choice but when it came to popping the question, Amal left him waiting for almost half an hour before saying yes!
2. He enjoys a good sarnie
George Clooney visited a sandwich shop in Edinburgh which is staffed by people who used to be homeless. Besides sending the staff at the Social Bite cafe into a frenzy, he praised the grub and left $1000 (about £650) tip to go towards the charity.
3. He LOVES pulling a great prank
Mr Clooney has an impressive history of being a practical joker dating all the way back to his teenage days. He told Esquire that back in the eighties he used to steal friend's cameras and take pictures of his naughty bits wearing a pair of glasses! He called it 'Mr Face'!
He didn't stop there either - he brought his pranks on set too. Whilst filming Monuments Men, Clooney knew Matt Damon was trying to loose weight, so he had his trousers taken in an eighth of an inch every few days!
4. George is a massive Downton Abbey fan
We couldn't believe it when the actual George Clooney had a cameo in the Text Santa sketch of Downton Abbey. We were as shocked as Cora was when she thought she was talking to her husband, Lord Grantham (Hugh Bonneville).
5. He turned up to his wedding in a taxi
Okay so it was a water taxi in Venice. And he was surrounded by his 'people' in other boats. And there were paps lining the streets. BUT IT WAS A TAXI!