5 Things You Need To Know: 6th -10 July 2015
From Talor Swift's 50k donation to a Beyonce inspired skyscraper. What news did you miss this week?
Friday 10th July 2015:
Beckham Has Catch of the Day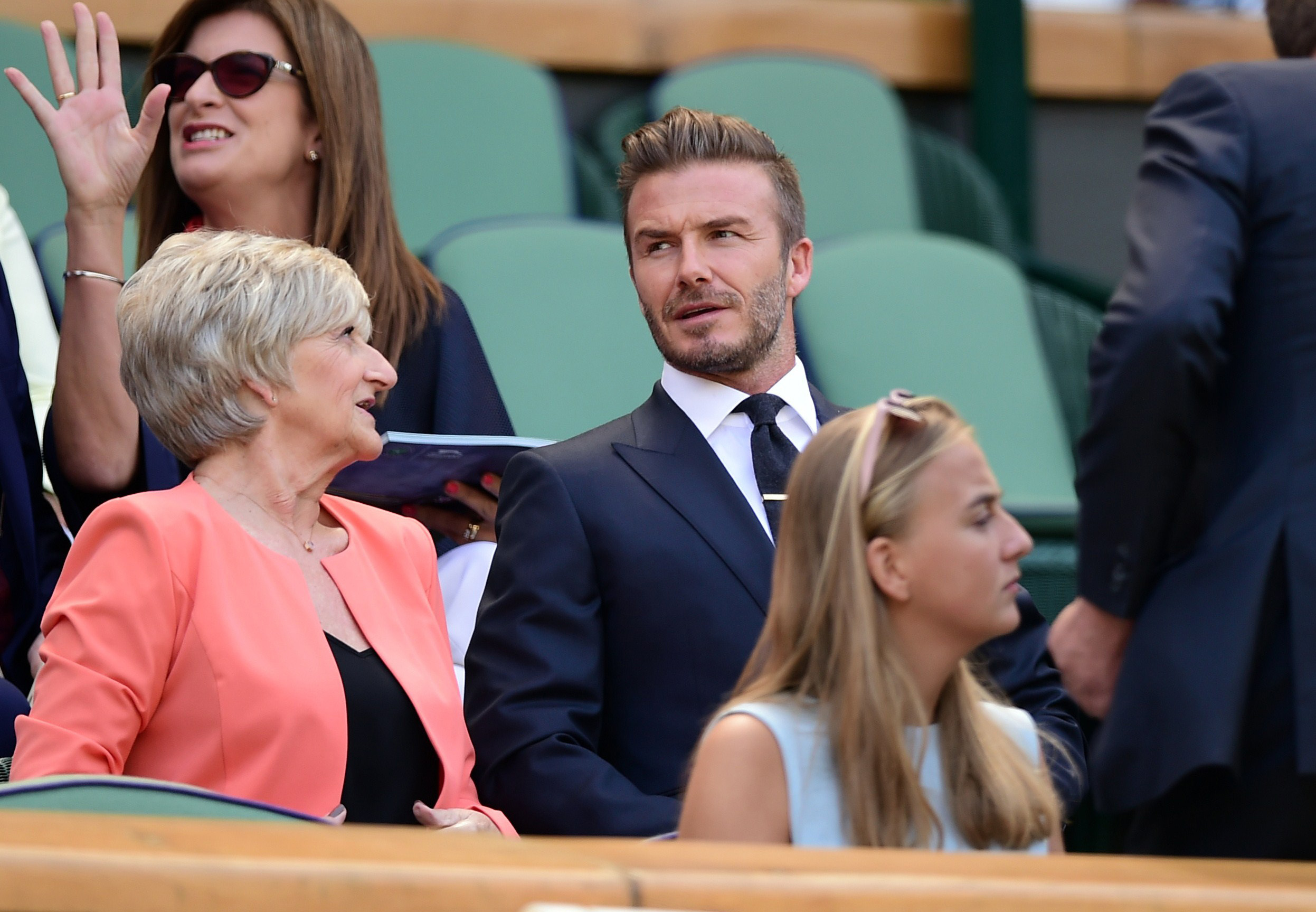 David Beckham was on hand to catch a stray ball at a recent tennis match whilst Andy Murray's sibling Jamie secure a place in the Wimbledon final.
The former England captain was greeted by cheers as he caught the ball from the royal box all without breaking a sweat.
Queen Celebrates Battle Of Britain
Queen Elizabeth will watch a flypast from the balcony of Buckingham Palace today to celebrate 75 years since the Battle of Britain began.
The 89-year-old monarch will be joined by the Duke Of Edinburgh, Prince William and other members of the royal family as four spitfires and two hurricanes - iconic aircraft from the battle - lead the flypast.
T In The Park Begins
85,000 people are expected to head to T in the Park as the festival hosts Strathallan Castle Estate for the first time. The event, which had an 18 year stint at nearby Balado, will see the likes of Sam Smith, Mark Ronson and Kasabian headline alongside Jessie J, Paloma Faith and Stereophonics.
Ben Affleck To Go Solo With Standalone Batman Film.
Ben Affleck will star in and direct a stand-alone Batman film. Entertainment Weekly reports that Affleck, who is currently starring as the capped crusader in upcoming 'Batman vs Superman: Dawn of Justice' will co-write the film alongside DC Entertainment's chief creative officer Geoff Johns.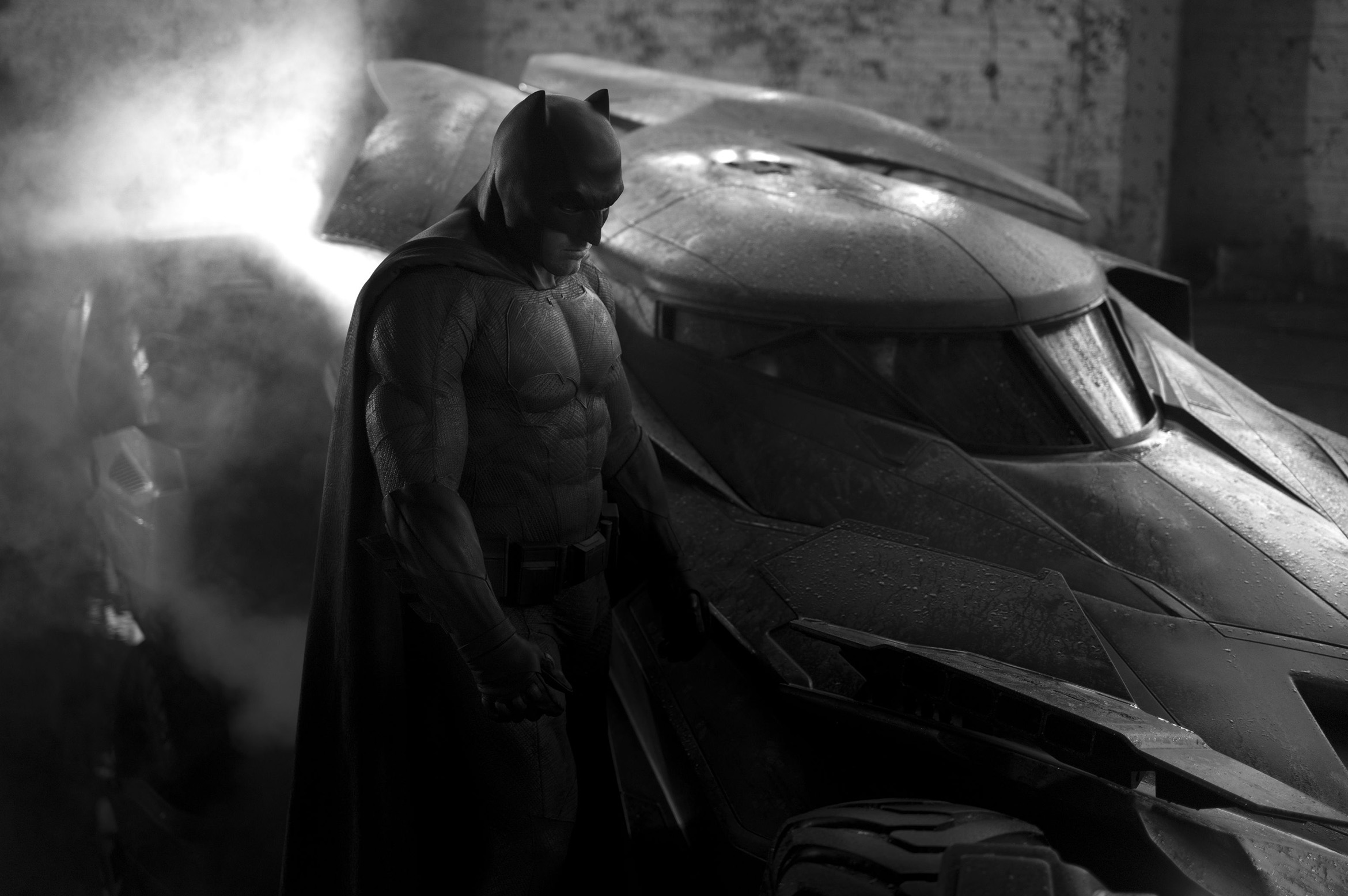 Pensioners Become Pop Idols
A new girl band with an average age of 84-years-old are taking Japan by storm. KBG84 have been playing to sell-out crowds and even offered a record deal as they take the Japanese charts by storm.
The group, made up of 33 elderly ladies who all sing and dance, have won fans over with their their pop sound and willingness to poke fun at themselves.
Their latest release is "Come On Dance, Kohama Island".
Thursday 9th July 2015:
Queen Hosts National Street Party For 90th Birthday.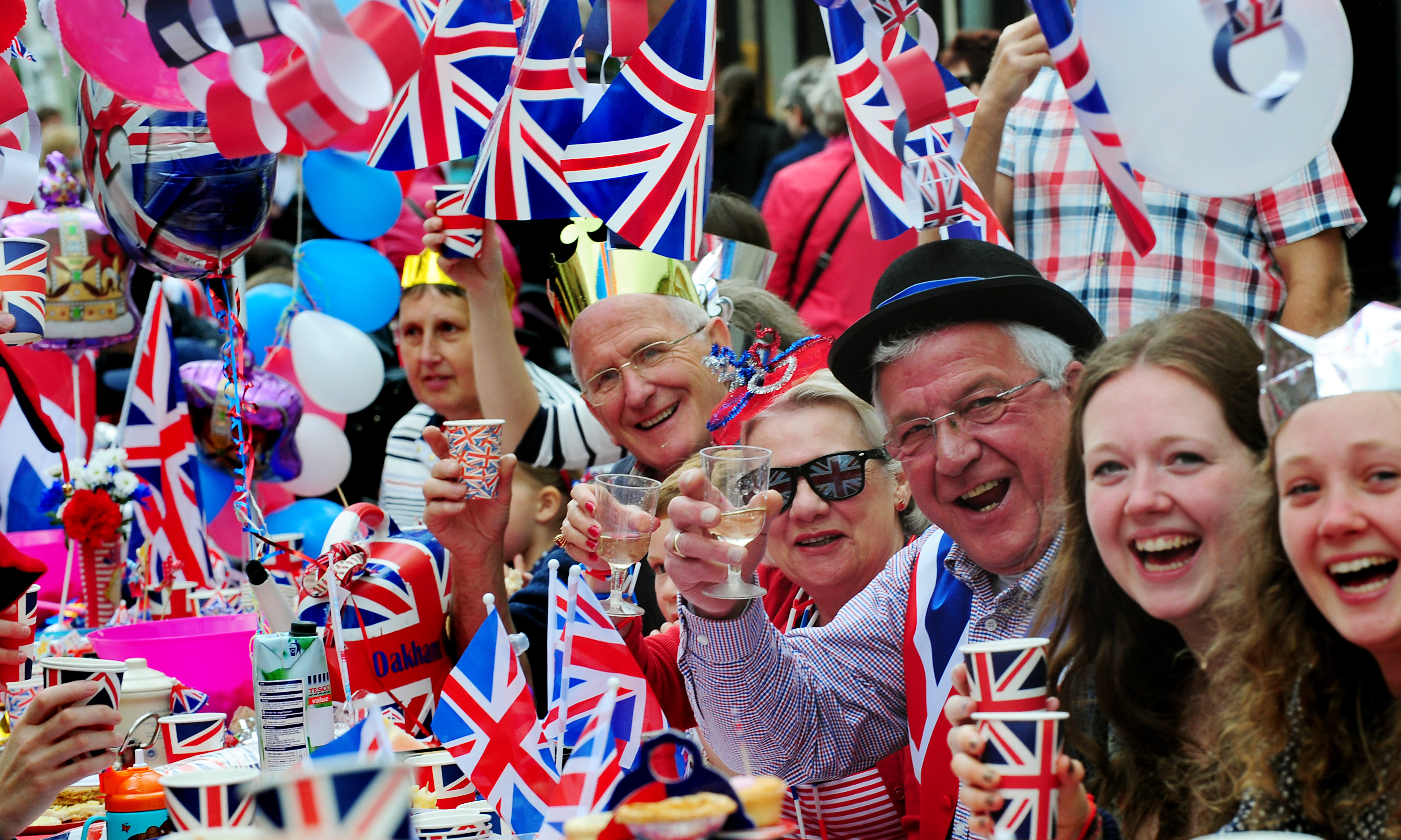 Queen Elizabeth is inviting 10,000 lucky charity workers to sit down for a classic British hamper lunch on The Mall in celebration of her 90th birthday. The iconic driveway leading up to Buckingham Palace has always been a place where fans to gather for royal weddings and the Jubilee but this time it will be transformed into one of the biggest street parties the country has ever seen.
The occasion, which will take place in June 2016, will mark the monarch's milestone as well as her life-long patronage of 600 charities and national organisations.
Entertainment will be laid on for the lavish do in addition to large screens for the lucky ones who were able to join in the event.
Other celebrations include a National Service of Thanksgiving at St Paul's on Friday June 10 and the traditional Queen's Birthday Parade at Horse Guards on Saturday June 11. Her actual birthday is April 21.
September 9th will also see the Queen overtake her great-grandmother Queen Victoria as the longest serving monarch.
Ariana Grande Investigated By Police For Doughnut Licking
It's quite possibly the craziest headline you will see all day, but if reports by Associated Press are anything to go by then Ariana Grande is in big trouble.
The 'Love Harder' singer may be in trouble with the law after a video emerged of her licking doughnuts on display in a local mall without appearing to pay for them.
What's more, the cashier clerk told the news outlet that Ariana, who showed up with backup dancer Ricky Alvarez Mayra Solis, "was really rude."
We'd like to see Ariana sweet talk her way out of this one!
Beyonce Inspired Skyscraper To Be Built In Melbourne.
Beyoncé-inspired skyscraper to be built in Melbourne: http://t.co/7azKgvEVvM #architecture pic.twitter.com/9Cqa1kE8v8

— Dezeen (@Dezeen) July 6, 2015
A bootylicious looking skyscraper is set to be built in Melbourne, Australia after architects took inspiration from her 'Ghosts' video.
The video, which appeared on her surprise 'Beyonce' album in 2013, sees the singer showing off her curves whilst covered in skin tight material and it's thought the sexy visuals were a muse for Elenberg Fraser's winning bid.
According to Dezeen Magazine, the firm were given the go ahead back in May to build a 68-storey curvaceous skyscraper complete with 660 apartments, a 168 room hotel and retail space.
Well they do say imitation is a form of flattery.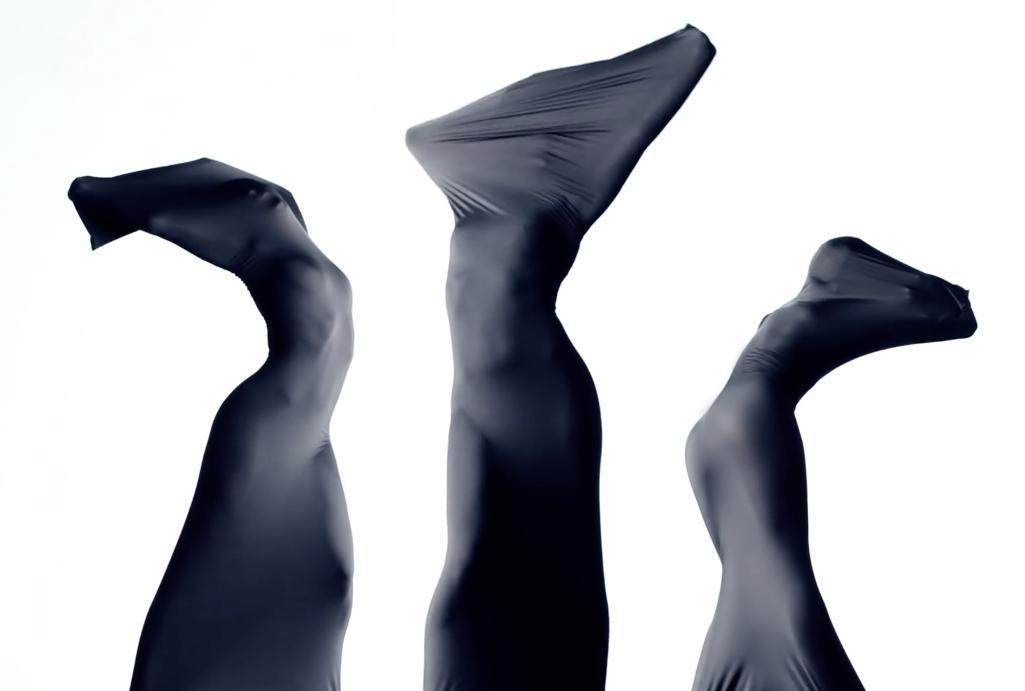 Fishermen Strike Gold With Rare Lobster
Fishermen off the coast of Scotland have literally struck gold after pulling a rare golden lobster out of the sea despite odds of one in five million.
Eddie Dougal caught the prized crustacean near Dunbar but knew the glittery lobster was far too precious to be put in the boiling pot so tourists can now see the lobster at Deep Sea World in Fife.
Whilst most Lobsters are dark blue in colour when pulled from the sea (before turning that lovely blush pink when cooked!) it's seems to be a bit of a mystery as to why this lobster was blessed with its gold coating.
Michael Morris from Deep Sea Life Aquarium explained: "No-one is entirely sure why these sort of colour changes happen in individual crustaceans. It may be some kind of genetic mutation or a reaction to some kind of outside stimulus.
We also don't know if the colouration will stay the same when the lobster eventually moults or whether it will revert back to a normal blue colour."
Taylor Swift perks up a sick fan with $50K donation.
When Swift, 25, heard young fan Naomi Watts, 11, was in hospital with leukaemia and couldn't attend the singer's gig in Phoenix, Taylor sent the girl a sweet message saying "To the beautiful and brave Naomi, I'm sorry you have to miss it, but there will always be more concerts.
Let's focus on getting you feeling better. I'm sending the biggest hugs to you and your family."
The 'Bad Blood' singer also donated a whopping $50,000 to the Naomi's family, to go towards her cancer treatment costs.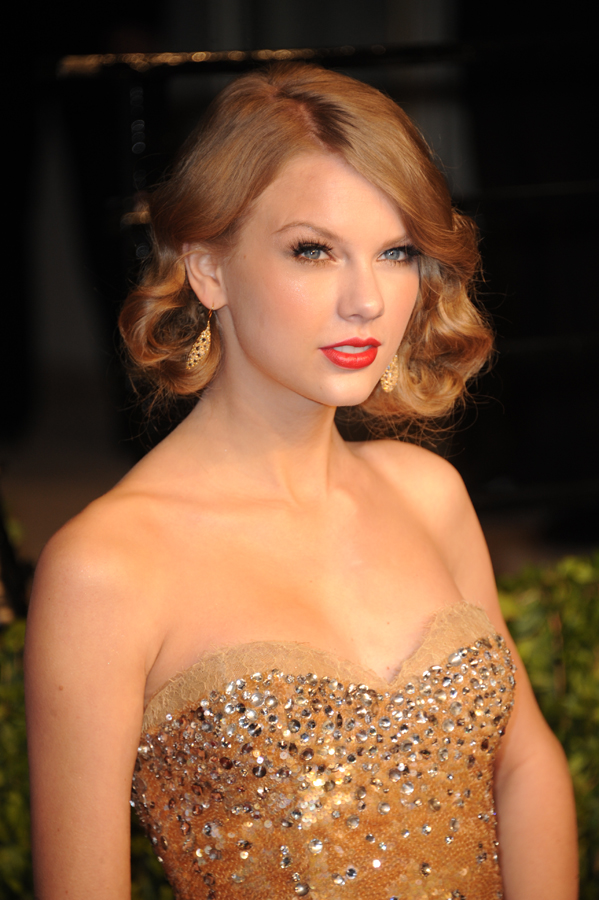 Wednesday 8th July 2015:
Westlife Star Flying Solo Following Split From Wife.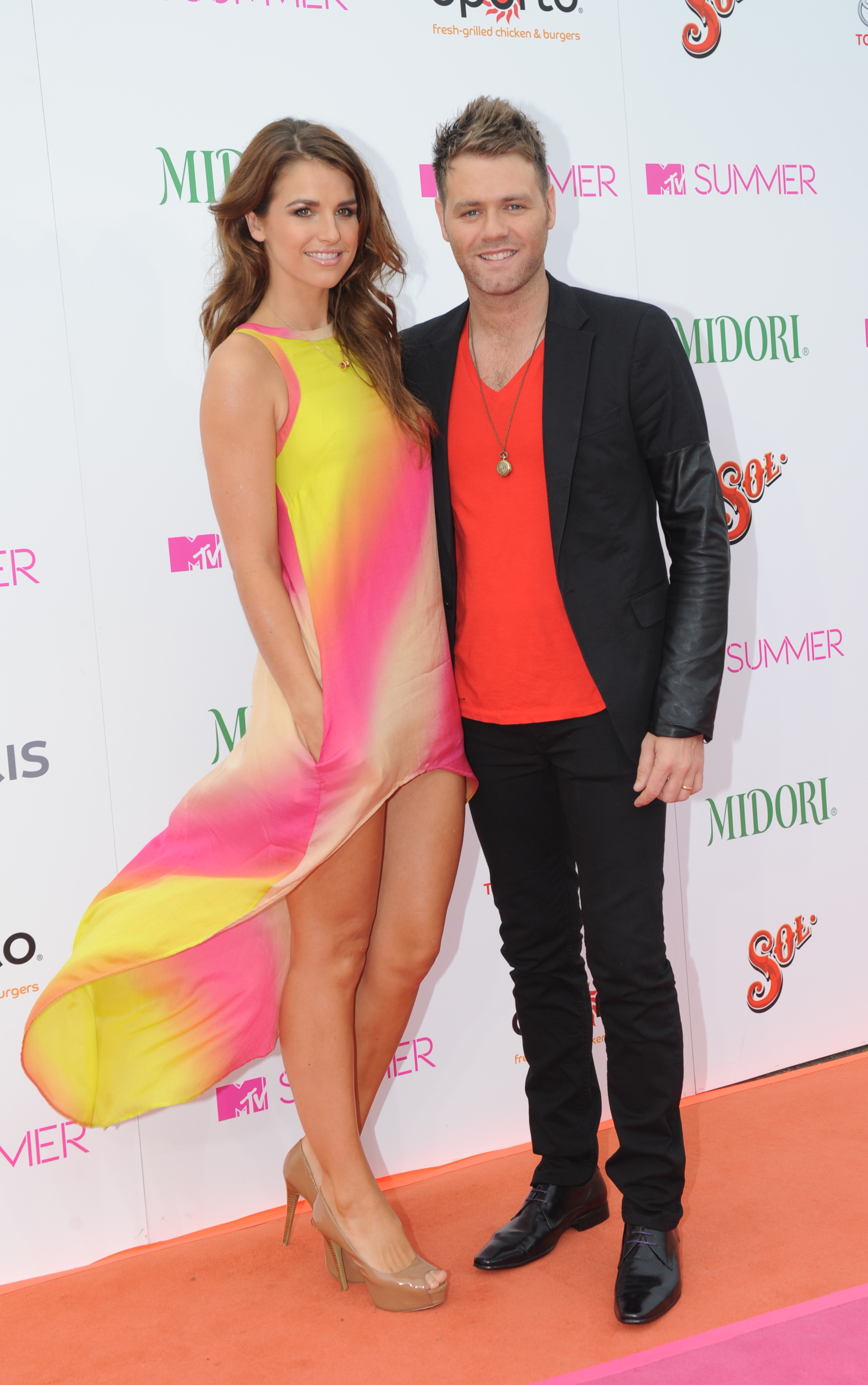 Brian McFadden has split from his wife Vogue Williams after three years of marriage.
The Irish model, who is step mother to Brian's three children with ex-wife Kerry Katona, claims it was a "tough decision" but confirmed she and the former boyband singer will go their separate ways.
A message posted to her Instagram account read: "It is with sadness that Brian and I have made the tough decision to go our separate ways.
We will always care greatly about each other, remain friends and wish each other all the very best for the future.
We have nothing else to say on the subject and we would like to thank our friends and family for their support during this difficult period. Vogue x"
British Summertime Looking Sweet With Fruitful Harvest.
It's time to brush off those cookbooks and call on your grandmother's old jam recipes as Britain is set to see 200 tons of apricots harvested this summer.
Experts claim the near-perfect weather conditions means supermarkets will be bursting with English apricots as early estimates indicate that we can expect nearly six times more than the 30 tons that were harvested last year.
Until a few years ago it was thought to be too difficult to produce the fruit for retail in the UK because of the climate – but experts say careful growing has now made this possible.
Lucky Girl Bags Date With Ronaldo After Losing Phone.
Bad news is I lost my phone. Good news is it's with Cristiano Ronaldo.

— Austin Woolstenhulme (@Ausssst) July 4, 2015
Fancy a hot date with Cristiano Ronaldo? Well maybe try losing your phone first. The world's hunkiest footballer treated one lucky girl to dinner after finding her phone during a night out in Las Vegas.
Austin Woolstenhulme was delighted when she found out her prized possession had ended up in the hands of the Real Madrid player but something tells us she was overjoyed when he invited her and a bunch of pals out for dinner too!
It seems as though Ronaldo, who recently split with model girlfriend Irina Shayk, was a tad smitten by the blonde bombshell and was more than happy to continue the Vegas festivities with dinner at the swanky Wynn hotel.
Cristiano Ronaldo finds a girl's lost phone, realizes she's pretty, takes her out to dinner http://t.co/GglmM8F3YC pic.twitter.com/r3X7Iz6O2X

— GQ Magazine (@GQMagazine) July 7, 2015
Han Solo Goes Solo With Own 'Star Wars' Film.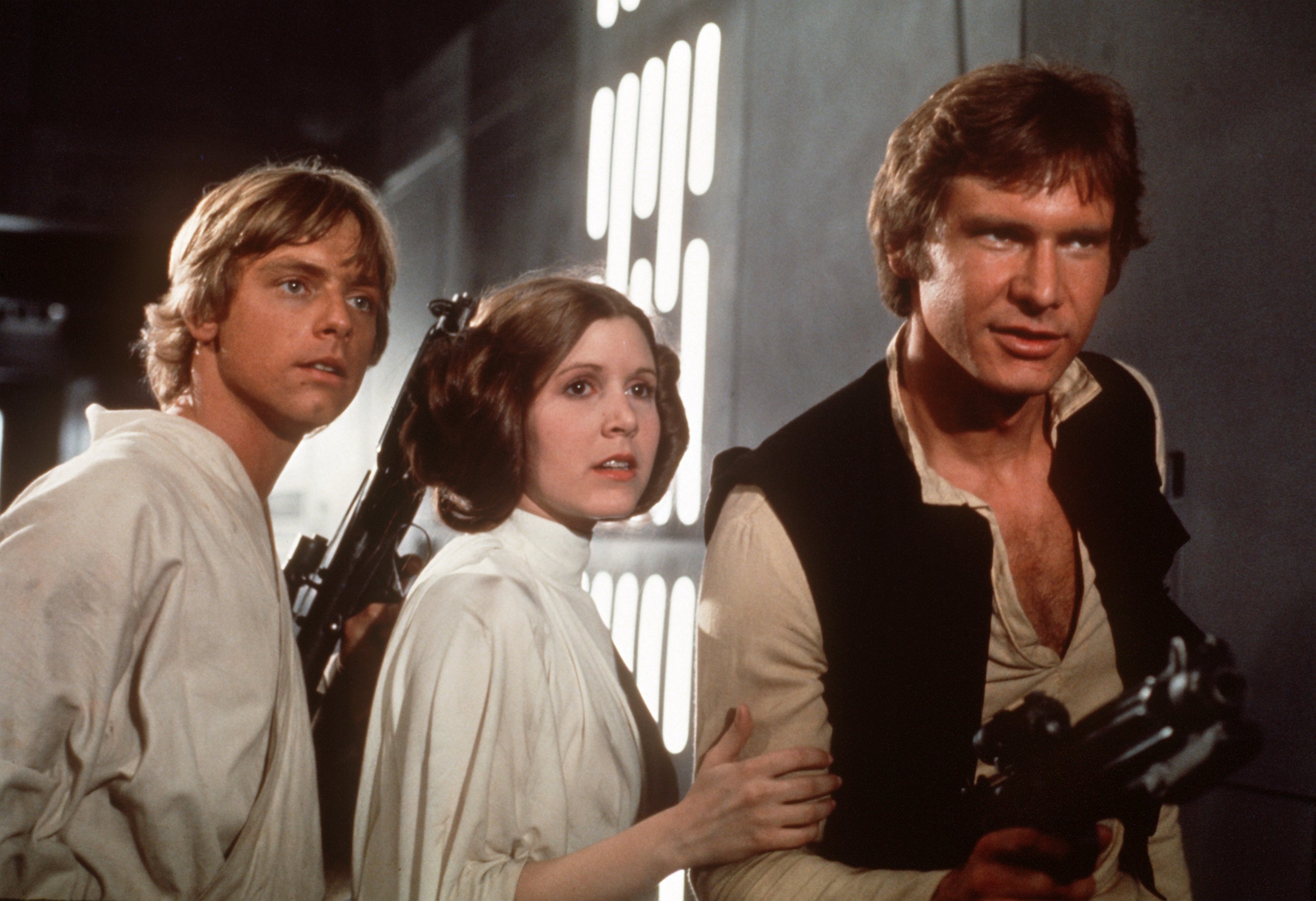 A 'Star Wars' prequel surrounding the life of Han Solo will be released in 2018 filmmakers have confirmed.
The film will give full insight into the life of the legendary character, famously played by Harrison Ford, from his origins as a thieving smuggler when he first meets Luke Skywalker and Obi-Wan Kenobi.
Newcomers Christopher Miller and Phil Lord have officially been bought on board to direct after their successful efforts on 'The Lego Movie' and the '21 and 22 Jump Street' series.
The pair hailed the upcoming project as "a dream come true" in a statement which read: "We promise to take risks, to give the audience a fresh experience, and we pledge ourselves to be faithful stewards of these characters who mean so much to us. This is a dream come true for us."
Jeff Goldblum Is First Time Dad Aged 62
'Independence Day' star Jeff Goldblum became a first-time father, as his wife gave birth to a son named Charlie Ocean over July Fourth weekend. The 62-year-old actor announced the new addition to their family via Facebook on Tuesday.
We're so excited to share the wonderful news of the birth of our son, Charlie Ocean Goldblum, born on the 4th of July. Independence Day.

Posted by Jeff Goldblum on Tuesday, 7 July 2015
Tuesday 7th July 2015:
It's baby news for Bublé!
A massive congratulations is in order for Michael Buble as the singer has announced he is expecting a second child with wife Lusiana Lupiato. The couple, who also have 22-month-old son Noah, shared the happy news via a video message on the 'Cry Me A River' singer's Facebook page.
Bublé is seen asking his son "What's in there?" as he points to his wife's stomach, to which the toddler replies "Baby!"
Noah has some news to tell you ...

Posted by Michael Bublé on Monday, 6 July 2015
The news comes after the crooner and the Argentinian actress spoke of their wish to extend their family.
"Me and my wife would really love to have three or four, five [kids], if we're blessed to do that," Bublé told PEOPLE back in June. "And if we can't do it naturally, then we'll do it another way — we'll adopt."
Prince George Does It Again!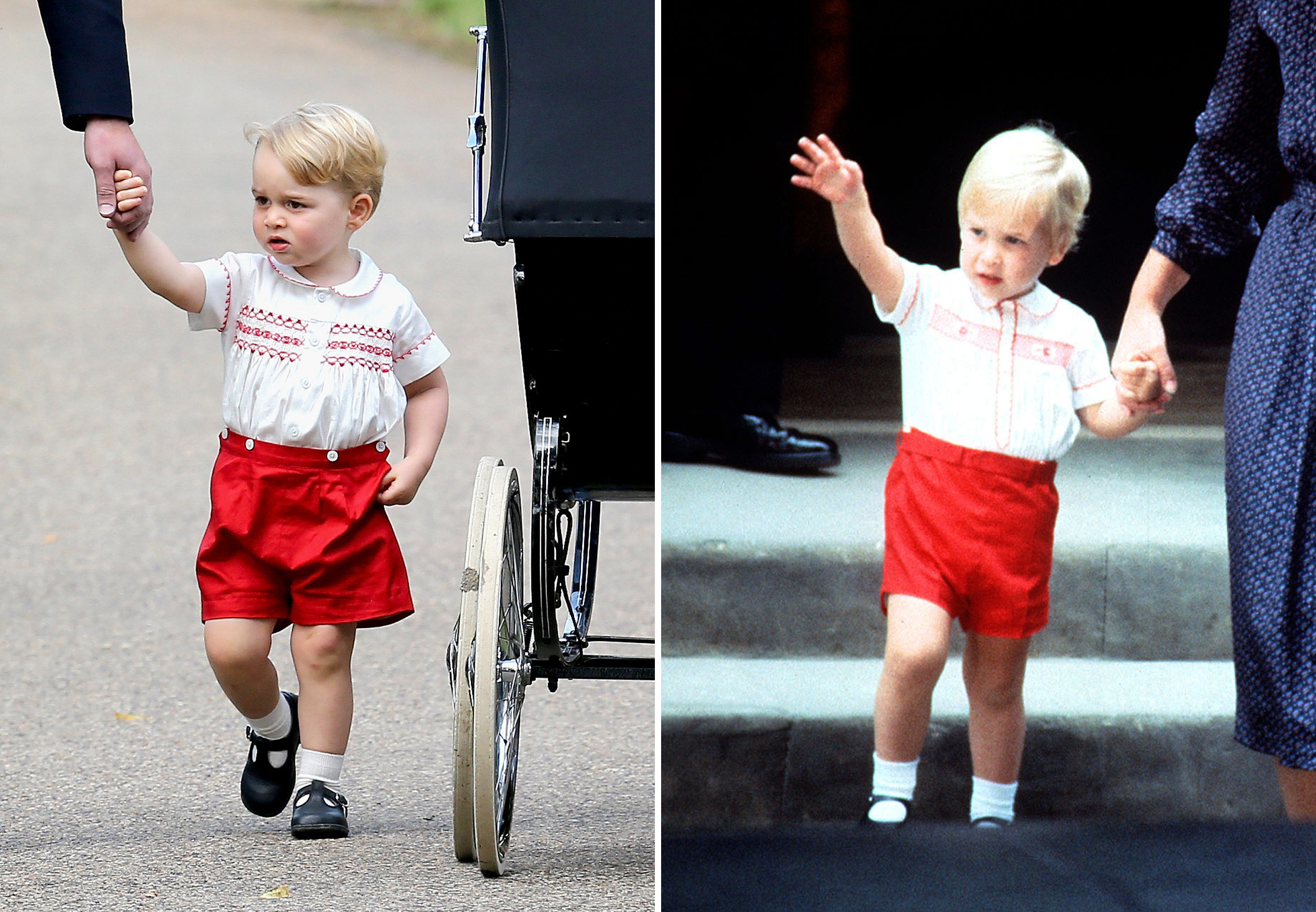 It seems like the 'Prince George effect' is in full force as the £85 outfit he wore to his sister Princess Charlotte's christening on Sunday has already sold out.
The two-year-old tot made headlines when wearing his adorable set of red shorts and embroidered shirt by British designer Rachel Riley, a favourite with the Duchess, and an near replica of the outfit worn by his father William at Prince Harry's birth in 1984.
According to the company's website, sizes 12 and 18 months have flown off the shelves by parents eager to give their children royal makeover.
Don't worry, if you're a new parent there is some good news as there a still sizes available for baby's aged three and six months.
Obama's daughter lands dream internship.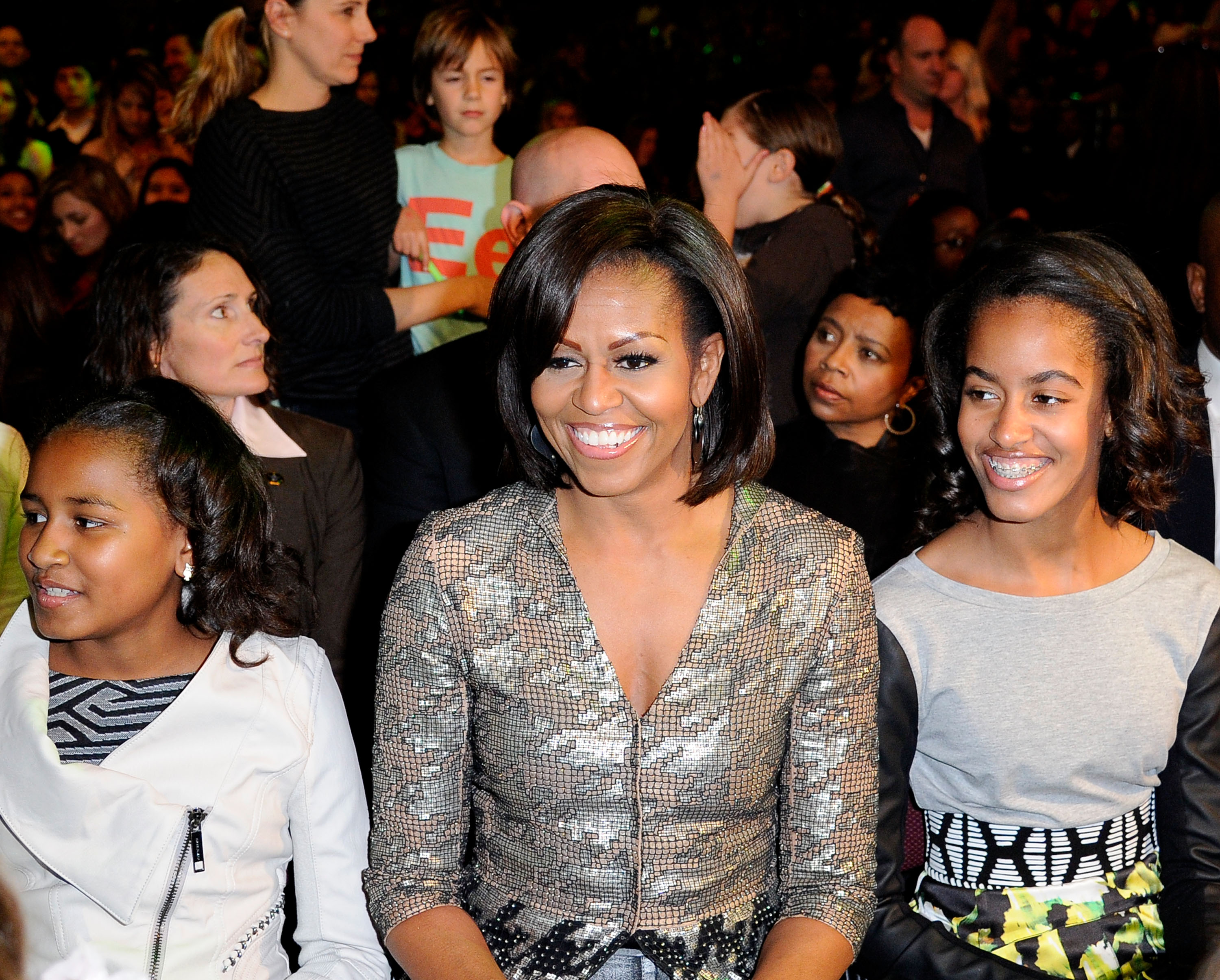 Having the President of The United States as your father has proven a great advantage for 17-year-old Malia Obama who has snagged a coveted internship with Lena Dunham on the set of 'Girls'.
It's reported that Barack and Michelle's eldest daughter has been spotted on the set of the hit HBO show with Dunham and actress Jemimah Kirke, but if you thought she would be too much of a princess to get her hands dirty think again! Apparently she has been tasked with delivering coffees and blocking the public from entering scenes during shoots.
Despite her menial set of chores, Malia isn't your average intern and it's thought she has number of armed secret service agents watching her every move whilst on set.
With ambitions of being a filmmaker, it looks as though Malia's C.V is shaping up quite nicely as she previously interned as production assistant on Halle Berry's sci-fi drama 'Extant'.
Nice work if you can get it!
Shirley Hughes Wins Lifetime Achievement Award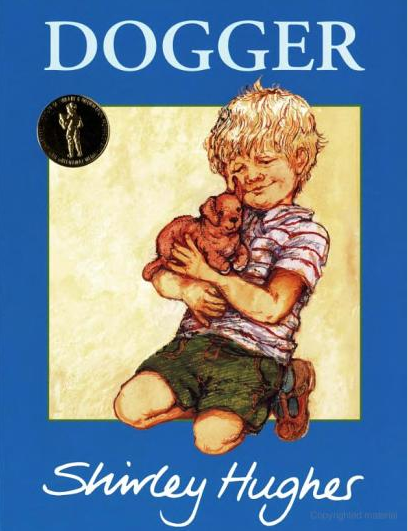 If you were a fan of books such as 'Dogger' and 'Alfie' when you were growing up then you'll be pleased to know author Shirley Hughes has been acknowledged for her "outstanding contribution to children's literature."
The 87-year-old writer is the first person to the Book Trust Lifetime Achievement Award and was presented with the prestigious accolade during children's book week which runs from 6-12 July.
The Trust's CEO, Diana Gerald, praised Hughes as a "national treasure" claiming: "Her characters are imprinted on the memories of two or three generations, a recognition of their enduring charm. Shirley continues to innovate and create, providing young children with a love of reading that we know will give them a great start in life."
No Rest For The Wicked As Shops Open Longer On Sundays.
Sunday used to be a day of rest but not anymore! The government have announced plans to allow shops longer opening hours on Sundays in the biggest ever shake up of retail laws.
Stores will be allowed to stay open 24 hours a day as George Osbourne claims
"there's a growing appetite for shopping on a Sunday".
Thousands of jobs will be created across the country as rules restricting stores to just six hours are lifted.
Monday 6th July 2015:
Lionel Makes It To Number One In The Charts!
Yaaay! There's something that makes us RIDICULOUSLY happy about the fact that Heart artist Lionel Richie has made it into first position in Sunday's Big Top 40 UK album chart!
Fresh from his incredible performance at Glastonbury, where the 66-year-old's had the whole crowd dancing on the ceiling, the American popstar now has another reason to celebrate!
The veteran singer knocked the fabulous Florence + The Machine off their perch, taking the top spot on Sunday's countdown.
Three cheers for Lionel!
Amazon Celebrates 20th Anniversary With "Prime Day"
Yes, the online retail giant has announced THE SALE TO END ALL SALES.
Here in the UK Black Friday still isn't as mad as over in the US, granted, but it does seem to keep getting bigger and bigger every year! (Who remembers the crazy scenes of shoppers wrestling each other to the ground over the last flatscreen supersize TV last time around?)
Well, this July 15, e-commerce site Amazon want to go one better. They're calling it 'Amazon Prime Day': "Prime Day is a one-day only event filled with more deals than Black Friday," claims the initiative's vice-president Greg Greeley.
The exciting event will take place in nine countries - the United States, Spain, Japan, Italy, Germany, France, Canada, Austria and right here in the good old UK.
Black Friday is soooo last year!
Ready, steady, shop!
Mark Ronson Remembers Amy Winehouse As The "Genius" She Was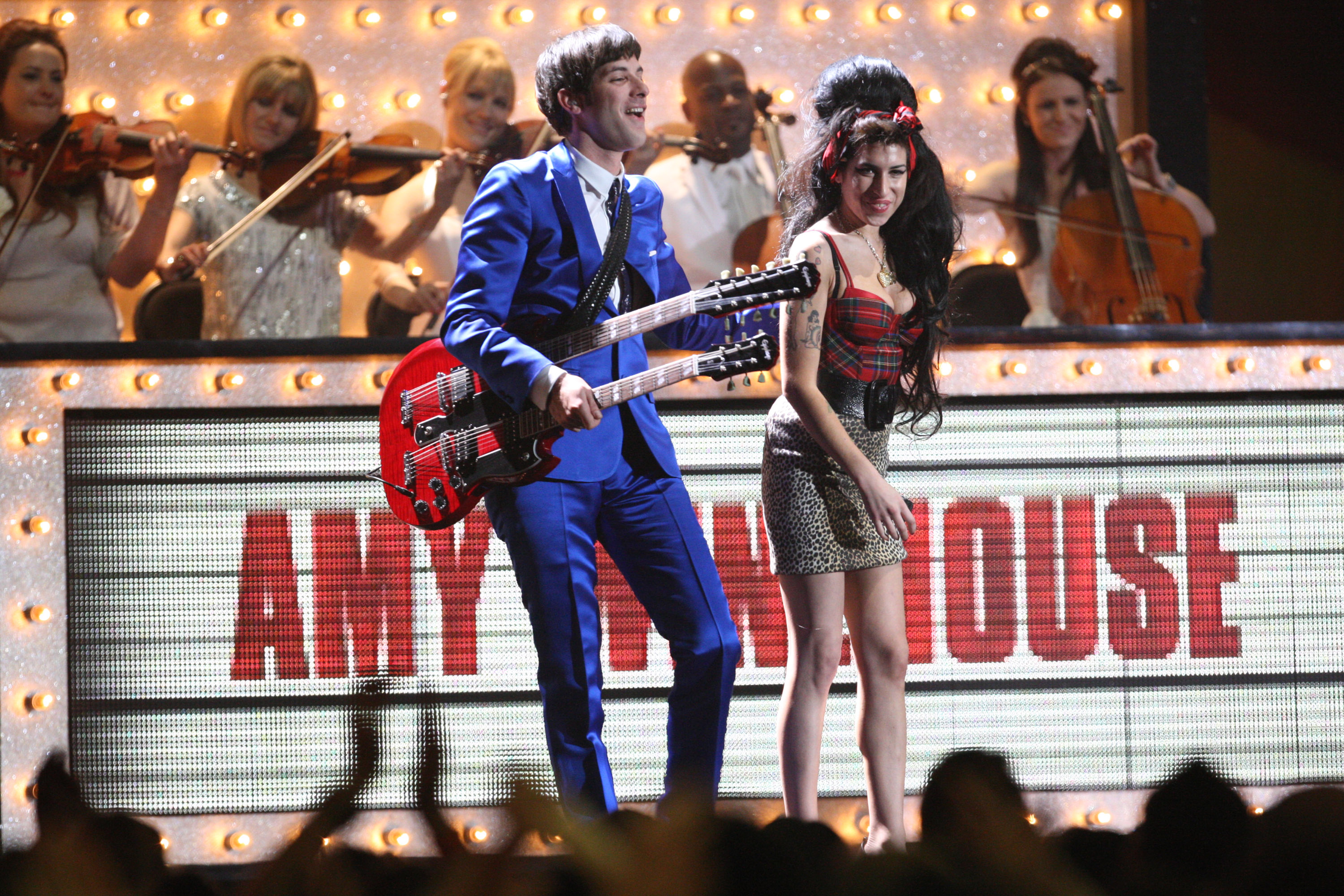 He's an uber-talented producer in his own right, who has worked with pop royalty including Bruno Mars and Lily Allen, but the musical maestro is still humble when it comes to talking about his old friend and former colleague, Amy Winehouse.
"There was more to Amy than one classic album." the 39-year-old claims "She was a genius... even I forget that sometimes"
The hit maker produced some of the talented and troubled singer's most famous tracks – including Rehab, Back To Black and Valerie.
You can catch a new documentary movie about the sensation's thrilling and tragic life titled simply 'Amy', in cinemas now.
'The World According To Kanye'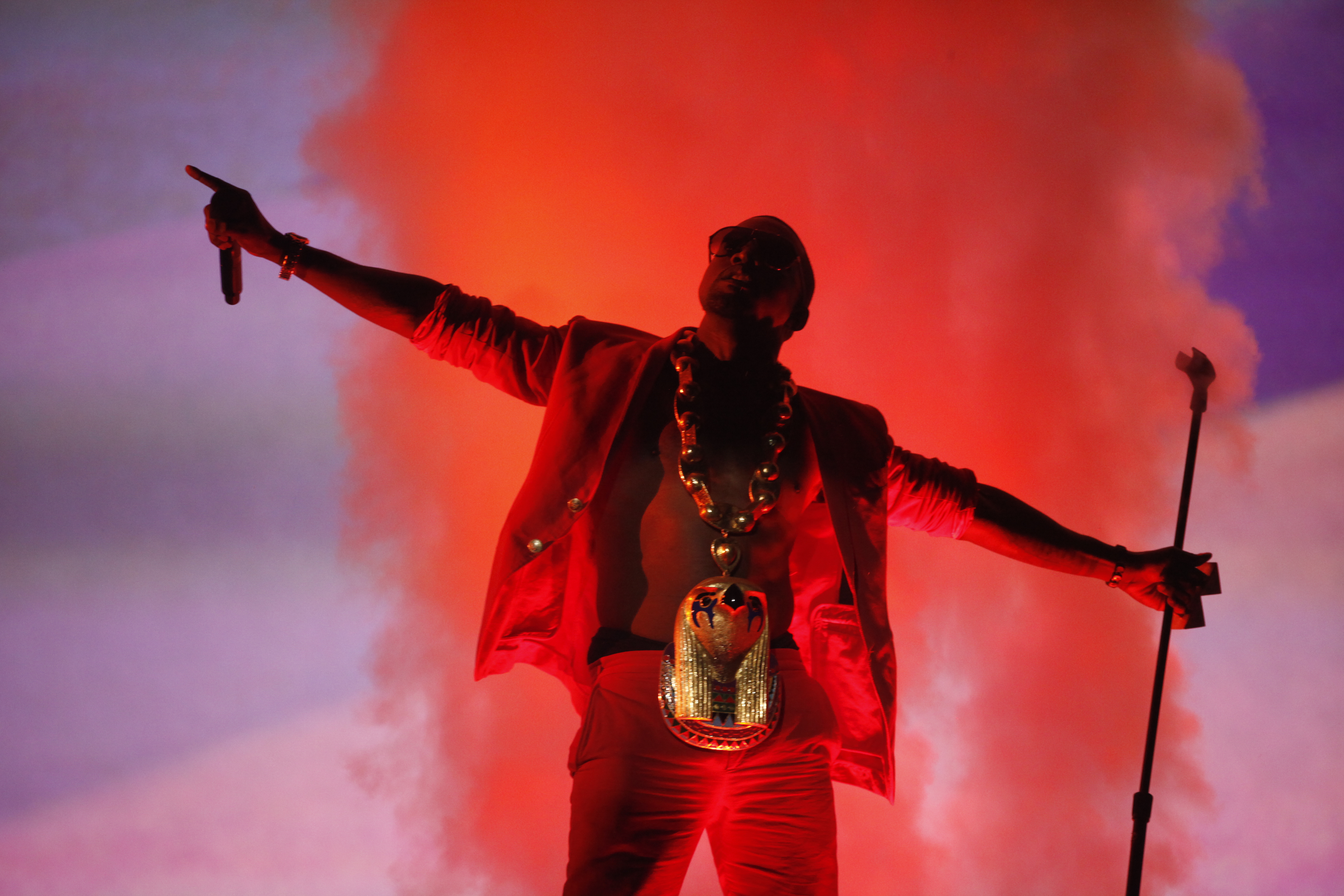 He's been labeled a musical genius by many and his phenomenal lyrics will often attest to this claim.
However, other's might be forgiven for finding the rapper more bark than bite.Well thankfully, Yeezy is going to set the record straight - with an insight right into his mind, in a brand new e-book: 'The World According to Kanye'.The free e-book will be packed full of Kim Kardashian's husband best quotes, alongside pictures and funny text.We wonder what pearls Kanye will be sharing with us this time...
Five
'Supermassive' Black Holes Discovered
And now for some news that sort of puts everything else in perspective really!
Top British scientists have made a rather alarming discovery!
Apparently there are not three, not four, but FIVE whopping big black holes that we were previously unaware of.
Astronomers have uncovered the monster black holes and what is more, the knowledge that there may be MILLIONS more undetected similar holes.
Experts detected with holes which suck everything into them with special super x-rays… Eeek!