Summer Soap Scoop Alert! 5 Mahoosive Eastenders' Spoilers
9 August 2017, 12:31 | Updated: 9 August 2017, 15:10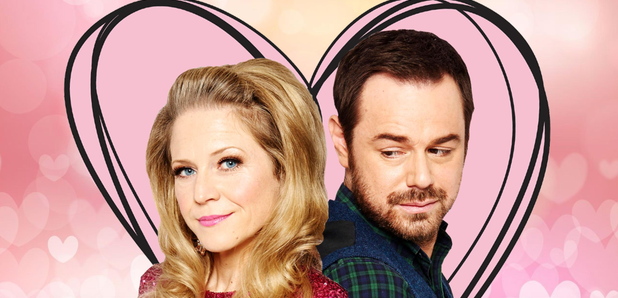 Walford residents can expect an explosive end to the summer as the Carter's marriage is in trouble and latest seat-gripper spoilers are revealed.
Is it over for good? From secrets and lies in the Carter's marriiage to family feuds and a devastating crash that leaves lives hanging by a thread, the next few weeks of the summer on Eastenders are sure to be a rollercoaster ride.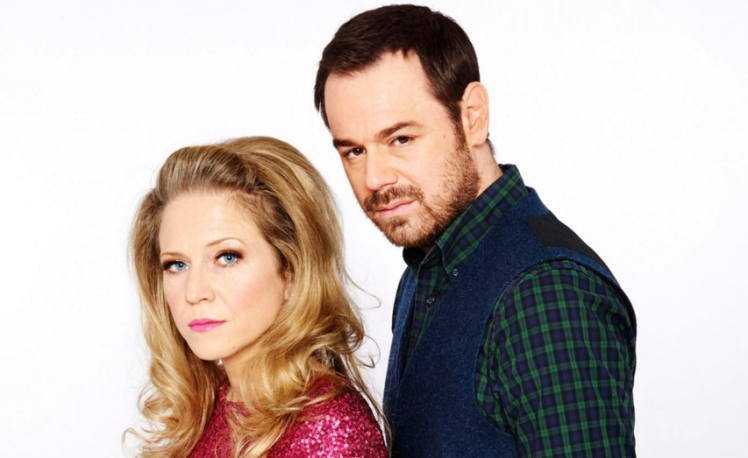 Mick and Linda Carter are on the rocks.
What Now For Mick?
Linda is back pulling pints at The Queen Vic but the Carter couple are set for a massive showdown that leaves them vulnerable and threatens to expose the secrets that Linda is hiding a big secret from Hubby Mick. She's told everyone she was in Watford to look after her seriously ill mum, Eliane, who by the way is just fine!n How will Mick cope once the secret's out and will it push him over the edge?
Read More: Remember Little Courtney Mitchell? She's All Grown Up Now!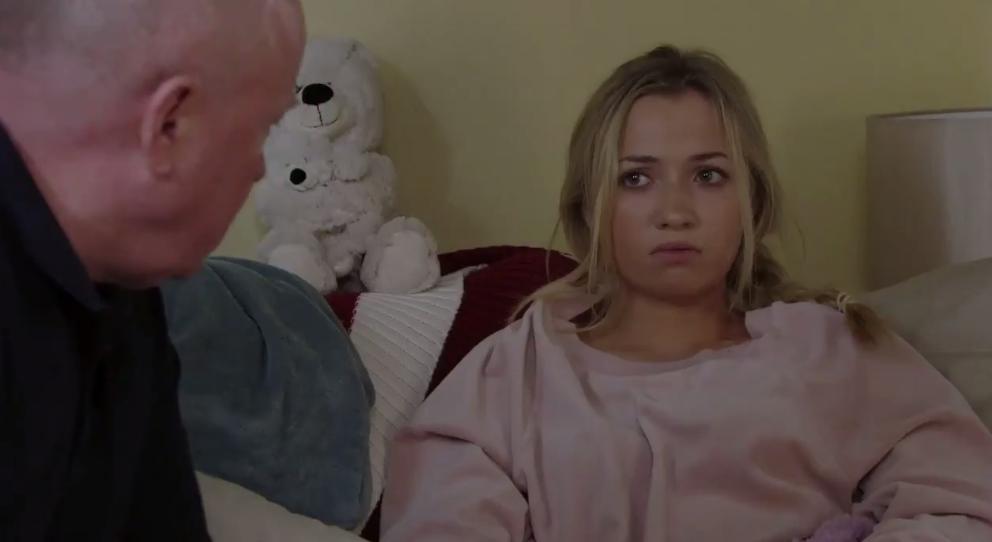 Louise Is Going Through Mental Hell
Louise Has So Much Guilt Over Her Mum's Mental State
With Louise back at home it's clear she is struggling to cope psychologically following the horrific burn scars she sustained in the crash at her school prom. Will Dad make it all better?
While struggling to come to terms with her new life after her disfigurement, she is also battling demons of the guilt she feels over her mum's mental illness. Even though mum Lisa is now getting all the support she needs, Louise will eventually be in even more turmoil as she will be forced to choose between her parents.
Steve's Fake Brain Cancer Tumour Takes A Twist
Steve stole a brain tumour scan and faked a brain tumour in the hopes of making Lauren stay in the country but the soap was given a rocket and the storyline branded as among other things vile and sick by viewers. As Steven's lies become more elaborate and his most toxic side is still to come with a shock twist to the plot.
They're taking this story too far now, it's absolutely sickening Stevens lying about having cancer. #Eastenders
— louise wilson(@bitchlovemexo) July 14, 2017
Who's Next To Leave The Show?
After a mysterious leaving party on the show which was then shared buy young cast members on social media, fans quickly spotted a pretty loaded clue! A banner saying: "Sorry You're Leaving". Since then the show's producers have admitted there will be a departure but so far they're pretty tight lipped about who it might be?
Why Do Pensioners Joyce And Ted Have a Gun Stashed Away?They've been the 'butter wouldn't melt' couple ever since they arrived on the square and have managed to cause no offence to anyone. Mild mannered Ted is the glass man at The Vic collecting glasses at the Vic and even and even agreed to a job share with Patrick the seemingly loving couple look set to throw a big anniversary party. But why are they harbouring an offensive weapon and is their a reason Joyce is so off with Ted?
All to come this summer on Eastenders!