ABBA Are Heading Back To The UK...
4 July 2017, 10:12 | Updated: 17 July 2017, 10:36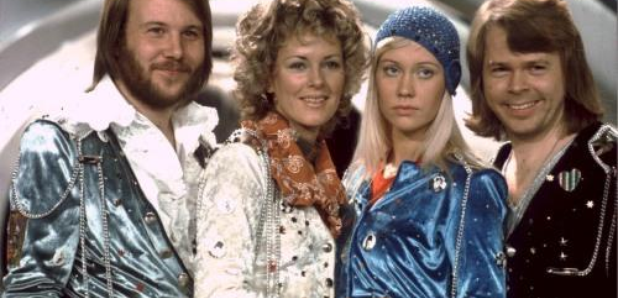 It's not a reunion - yet. But it should still make a lot of Money, Money, Money.
Are you ready for another Seventies revival? London's Southbank Centre are planning one with an interesting twist, which will celebrate the work of the all-conquering ABBA. Dressing up is optional.
ABBA: Super Troupers is being billed as an 'immersive exhibition' which recreates the extraordinary rise to worldwide fame and lasting legacy of ABBA (Agnetha Fältskog, Björn Ulvaeus, Benny Andersson, and Anni-Frid Lyngstad).
Opening to the public on Thursday 14 December 2017, in association with ABBA The Museum in Stockholm, the exhibition will chart the supergroup's music, lyrics and creative process. And yes, that includes some of those eye-popping original costumes.
As if we weren't already overexcited about next year's release of the Mamma Mia! sequel!
The exhibition will be given historical context by presenting ABBA's rise against the backdrop of some grim times in 1970s Britain. In a world full of browns and oranges, with a financial crisis, a wave of strikes and a three day working week, ABBA's optimism and seemingly carefree pop soon dominated the airwaves.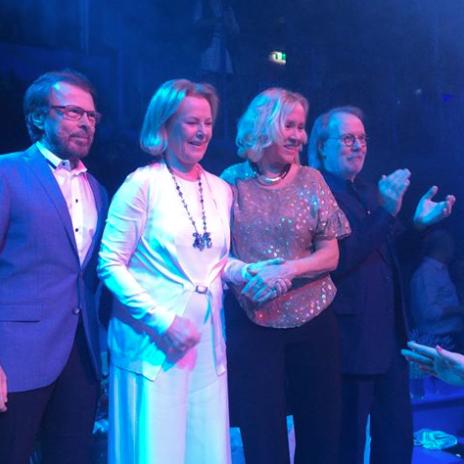 The group had an impromptu get-together in June 2016. [Picture: Facebook]
A music studio, a disco and the Brighton Grand Hotel suite the group stayed in when they won the Eurovision Song Contest in 1974 will also be recreated.
The Swedish pop superstars split up in 1982 after 10 years together, and after both married couples had divorced. They are super-excited about this celebration for their UK fans old and new. ABBA's Frida Lyngstad said: "We are thrilled to be supporting the new exhibition ABBA: Super Troupers in London, especially since ABBA have always been very appreciative of the love and support shown to us by our fans in the UK. We are so excited that the exhibition is taking place at the Southbank Centre, which is just a few short steps away from Waterloo - this connection brings to mind very happy memories of the song that started our great success in Britain!"
Björn Ulvaeus was also feeling nostalgic. He added: "Since our songs, which were written in the 70s, are still being played today it's particularly interesting that the Southbank Centre exhibition is placing them in the temporal context in which they were created. We recorded Mamma Mia in 1975. What happened that year in the UK and in the world? One thing is for certain – it seems unbelievably long ago!"
We know, Björn – but we still want to Thank You For The Music.
Tickets will go on sale on Thursday 6 July www.southbankcentre.co.uk / 020 7960 4200