Abby Clancy Shares First Snap Of Her Baby Boy And His Name Is Adorable!
5 January 2018, 13:51 | Updated: 12 July 2018, 13:59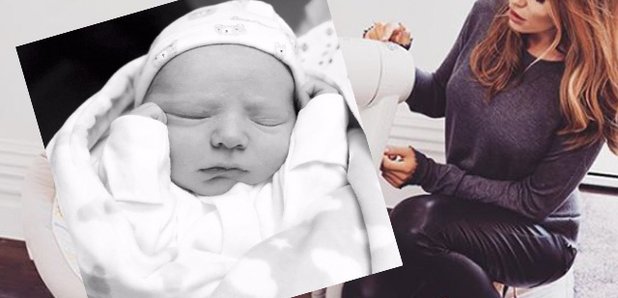 The model took to Instagram to share the happy news after welcoming her little boy into the world.
Abbey Clancy and Peter Crouch have welcomed their third child together.
The model and presenter took to Instagram to reveal the joyful news by sharing an adroable black and white snap of their little boy all wrapped up.
Abbey revealed she gave birth to the bundle of joy on Wednesday evening, and they have decided to call him Johnny Crouch.
Announcing the happy news to her fans, Abbey wrote: "Baby Johnny crouch born 3/1/18 7lb2 5.15pm. So in love with our baby boy - happy healthy and beautiful xx"
Her fans were delighted with her news, with one telling her: "Awwwww massive congratulations,"
"A lovely little prince to love and cherish," another fan added to the comments.
This is the first boy for Abbey and Peter as the couple already have two daughers Sophie Ruby and Liberty Rose.
Meanwhile, the model, who revealed she is pregnant again in June, recently hinted her third baby will be her last.
"I think this will be the last baby I have so I just want to embrace it," she told OK! Magazine.
Speaking on her body hang-ups during pregnancy Abby added: "I try not to get too hung up about my body changing because it's natural and I think it's a healthy sign if you're growing with the baby."
The blonde beauty also made revelations about how she had been coping with morning sickness.
"It was a bit of a shock and I've been very ill. I'm quite sick when I'm pregnant, but it's fine," she explained.
'm over that now and my production team were very kind to me. But it's not an illness being pregnant and I don't need a medal! There are so many mums out there who work far harder jobs than I'm doing."
It was all worth it in the end. Congratulations!