Abbey Clancy Reveals Heartwarming Reason For Her Son's Name
9 January 2018, 16:55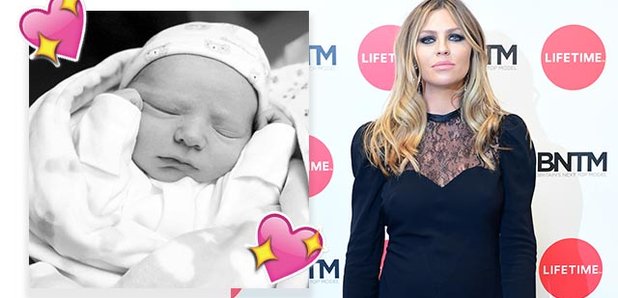 The namesake for her new baby was revealed on Instagram.
Last Friday, Abbey Clancy and Peter Crouch welcomed their third child into the world, a bouncing baby boy.
Since the birth we have had a couple of glimpses at the newborn and the most recent snap of the tot posted on Abbey's Instagram may have just given us an insight into the reason behind his name, Johnny.
The WAG shared an adorable snap of Johnny cuddling up to her brother John...John, Johnny, get it?
It seems like the couple got their baby name inspiration close to home and named their new arrival after Abbey's brother John and her online followers were quick to pick up on it.
One said: "So cute he shares his name with his uncle" while another said "Aww lovely namesake".
Abbey and Peter are already parents to 6-year-old Sophia and 2-year-old Liberty so this will be their first little boy in the Crouch-Clancy clan.
Too cute!