Abi Branning's EastEnders Fate Is Revealed In Shocking Spoiler Photos
3 January 2018, 11:14 | Updated: 3 January 2018, 11:47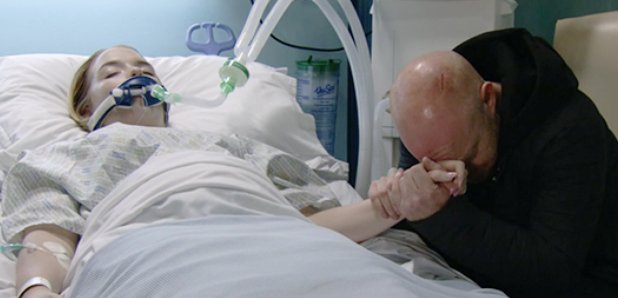 She's been in a coma for over a week after her accident on Christmas Day.
Since their dramatic tumble from the roof of The Queen Vic on Christmas Day, Lauren and Abi Branning have been in Walford General receiving round the clock care.
As the days tick on, the fate of youngest sibling Abi seems ominous as doctors are now pronouncing her "brain stem dead", giving her zero chance of recovery and advising distraught father Max to turn off her life support machine.
Although Max is refusing to give up on his daughter, it seems that Abi does in fact meet an untimely end as pictures have emerged of her family gathering in a graveyard, with flowers seemingly bearing the words: "In loving memory of Abigail Branning."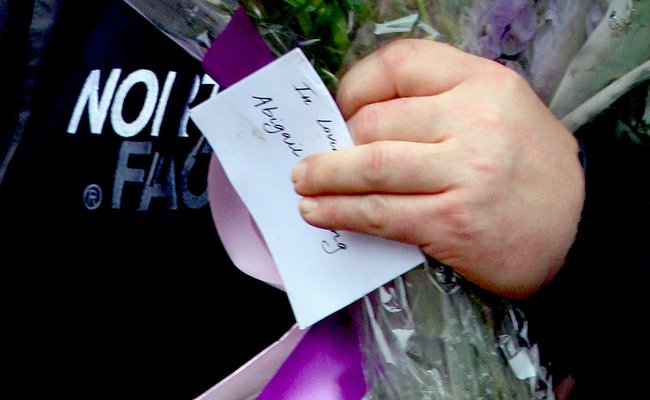 Credit: ISO Images
Members of the Branning family including sister Lauren, father Max and grandmother Cora have been pictured filming the heart-breaking scenes - but amongst them all is Abi herself!
Actress Lorna Fitzgerald, who played Abi Branning for over 11 years, appears to be in good spirits despite being written out of the soap.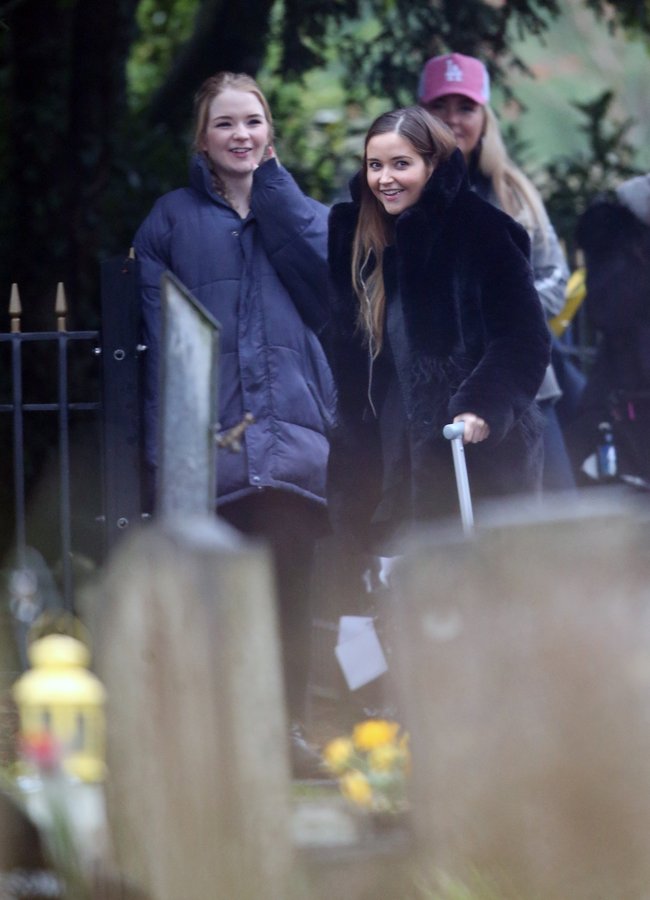 Credit: ISO Images
The two Branning sisters fell from The Queen Vic on Christmas Day after rushing to the roof to stop troubled father Max going through with his suicide attempt. Poor weather conditions caused Lauren to lose her footing, and she fell, bringing Abi down with her.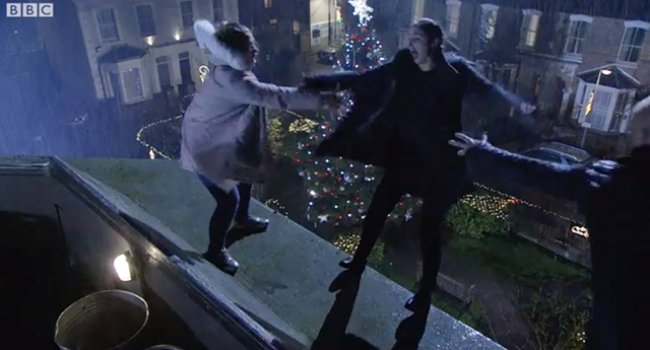 Abi, who was 7 months pregnant, has failed to regain consciousness since the accident, but the doctors were able to deliver her baby daughter safely.
Max Branning, who is arguably responsible for the accident, received a slap from eldest daughter Lauren last night after he'd kept the truth from her regarding Abi's health. Lauren took her first few steps since the accident, and discovered for herself that Abi had been unresponsive for over a week.
EastEnders continues tonight at 8pm.
WATCH! EastEnders' Mick Carter Gets Shot During Robbery: