Guess Which Pop Star's Joined Hollyoaks!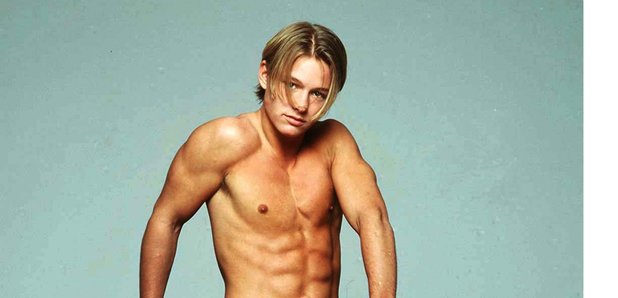 Ex-Corrie star Adam Rickitt will soon appear in Hollyoaks
Duncan James from Blue won't be the only former pop hunk in Hollyoaks village for long, as Adam Rickitt has confirmed that he's also joined the show.
Rickitt, who had a Top 5 hit in 1999 with I Breathe Again and also appeared in Coronation Street as Nick Tilsley, will appear on screens in the Cheshire soap from April.
He'll play Kyle, the ex-boyfriend of Nancy Osbourne (Jessica Fox), with the pair running into each other at a support meeting for people who have multiple sclerosis (MS).
Soap bosses have suggested that Kyle will also have connections to other people in the village, but we imagine that fans of the popular Nancy and Darren (Ashley Taylor Dawson) pairing may be worried.
Adam Rickitt on Lorraine in 2015 | Picture: Rex
"They key interest for me was in the storylines lined up for Kyle," says Rickitt. "I think they are amazing, taking the character on a real journey and something I am really enjoying playing a part in.
Fingers crossed the audience like the surprises as they keep coming."
We're sure that Adam Rickitt will fit right in at Hollyoaks, as he's no stranger to Soapland.
As well as appearing in New Zealand medical drama Shortland Street from 2007-2010, he also played the second Nick Tilsley on Corrie between 1997 and 2004.