Adele Gets Rudely Interrupted By A Critter At Her Auckland Gig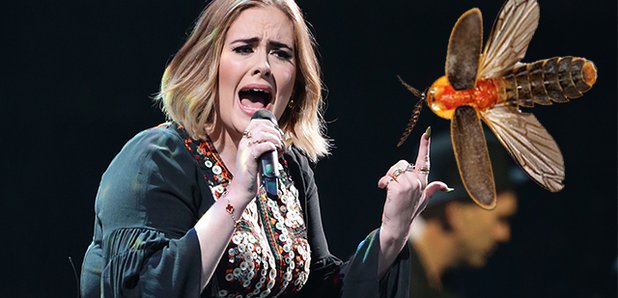 The star is down under in Auckland for the New Zealand leg of her world tour and something unexpected happened!
Adele is STILL touring the world and right now she's down under and wowing the socks off New Zealand.
But at last night's concert in Auckland took a surprising turn when a six legged stage invader disrupted the concert.
A beetle landed on Adele's ankle during the show and in classic Adele style she swore like a sailor when she discovered what was happening and of course had the crowd in stitches.
We're all guilty of freaking out if an uninvited insect appears in our house so Adele handled it pretty impressively.
After blindly panicking for a good few moments, she regained composure and made friends with her new beetle buddy, even offering it her mic.
And then of course went on to wow an entire stadium with her incredible voice as per usual.