FULL LENGTH VIDEO: Adele Takes A Spin With James Corden In Carpool Karaoke
Adele Carpool Karaoke
14:52
*Warning mild swearing*
We've already seen Stevie Wonder, Justin Bieber and One Direction. Now it's time for the British edition of The Late Late Show's Carpool Karaoke!
The British comedian James Corden is joined by Londoner, Adele in a hilarious skit for his talk show.
In fact, it could be called the London Edition with the pair taking a drive around London!
The duo who obviously have a lot of banter, are seen belting out the lyrics to songs from her 25 album and Adele even asks the cheeky chappy for hair advice.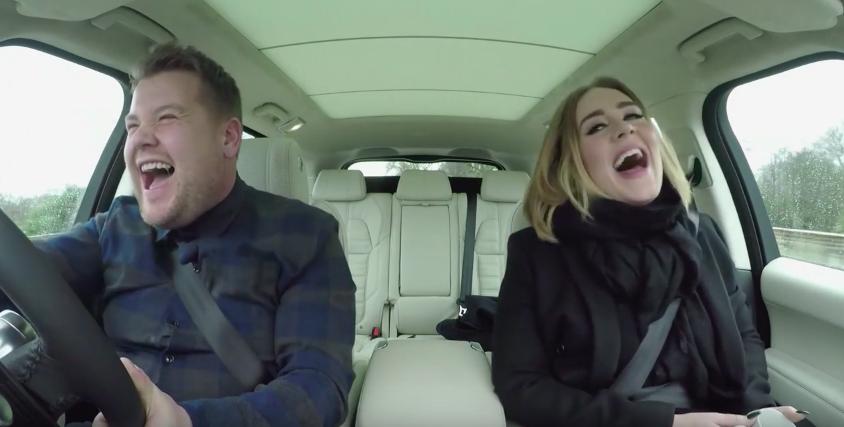 Picture | The Late Late Show/YouTube
Amazing revelations we found out about Adele from the Carpool Karaoke:
1. Adele plays the drums in the track Hello
2. When Adele is drunk she does great things like pay for strangers' dinner
3. She is a SUPER Spice Girls fan. When Geri Halliwell left the band, she was "truly heartbroken"
4. This is the last album she names after her age. Her next one will just be 'Adele'
5. James Corden can SERIOUSLY harmonise
6. She's friendly with Beyoncé and Jay Z
7. Adele can actually spit some lyrics! Aka she can actually rap!
8. She never tells her name to restaurants incase they call the paps
Just when we though Carpool Karaoke couldn't get any better...