Adele Fluffs Her Lines and RESTARTS Song During Teary George Michael Tribute
Adele se equivoca en los GRAMMYS 2017 |Tributo George Michael [Subtitulado]
00:36
The 'Hello' singer fluffed her lines for the second year in a row at the Grammy's on Sunday evening during an emotional tribute to the late pop singer.
Adele was forced to bring her performance to a halt on Sunday evening during as she delivered a teary George Michael tribute at the Grammy Awards.
The 28-year-old singer sang a stripped down version of the late star's hit 'Fastlove' but it appears it all became a bit too much for her as she fluffed her lines and demanded to restart MID-SONG.
Things took a turn for the worse when Adele accidentally sang the uncensored version of the hit to include the line 'all this bulls**t conversation,' which completely threw her off, and she called for a re-do.
"I know it's live TV; I'm sorry I can't do it again, like last year," she said. "I'm sorry for swearing. I'm sorry for starting again. Can we please start it again?"
She added: "I'm sorry — I cant mess this up for him. I'm sorry, I'm sorry for swearing! I'm really sorry. Sorry."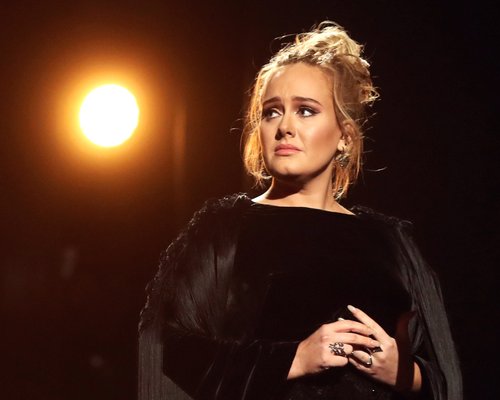 A huge close-up of Adele's face on the screen showed her visible upset, but unluckily for nothing misses the watchful eye of the cameras and she was seen muttering the words "'f***" under her breath.
Oh, poor Adele!
However, the crowd quickly rallied behind the star with an applause, giving her the encouragement she needed to start the track again from the top and boy did she ACE it the second time around!
Adele's eye welled up with tears as she sang the slowed-down rendition of the Wham! song, while members of the crowd which included Rihanna and Jennifer Lopez watched with concern.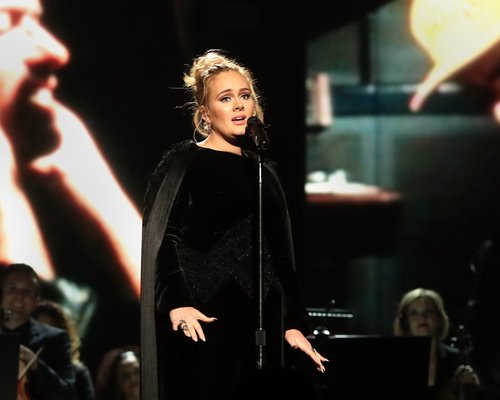 Since the performance, rumours have been rife about Adele's state of mind prior, with some claiming she had been "super nervous" about it.
A source told PEOPLE, "She was super nervous going into tonight. She cleared out the stadium for her rehearsal but it went really well."
Adele's fears were understandable following her disastrous performance at the awards ceremony last year.
Her rendition of 'All I Ask' was embarrassingly hit by sound issues, through no fault of her own.
The audience and viewers at home watched on in horror as her microphone fell onto the piano, causing the sound to temporarily cut out.
Maybe third time lucky next year Adele?