Rumour Has It That Adele's Set A Date For Her Third Album!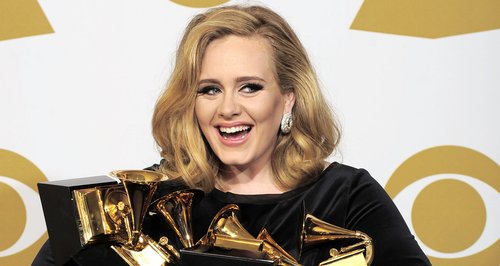 After TWO YEARS of silence following the birth of her beautiful baby boy, Adele has set a date for her comeback and we can't wait!
She's the woman behind the 'Skyfall' Bond theme in 2012. She's picked up 86 awards, been nominated for 168 and has one hell of a voice.
Now, after taking a well-earned break following the birth of her son Angelo James Konecki, this scrummy mummy has put a date on her return to the music scene. Finally, her third album is set to be released on November 20th 2015.
The 'Someone Like You' singer is already set to make several big TV appearances in the U.S on shows like 'The Today Show' and 'SNL' to promote the album.

Adele, 27, and Simon Konecki, 41, have a two-year-old son, Angelo.
She's managed to keep a low profile during the recording of the album so we don't know anything about it except what's been running through the rumour mill!
Friend and fellow musician Ed Sheeran has hinted that he's not on the album but this is what he does knows:
"I haven't heard [the record], but everyone I know who've worked on it is just like, 'Dude… that record!' Apparently it's really good!" he added.

Kelly Clarkson has let slip that she's heard Adele's album sounds a little 'country' and we already know that she's been in the recording studio with including Ryan Tedder, Damon Albarn, Phil Collins, James Ford and Paul Epworth.
This four year silence has had us Chasing Pavements and we are so excited to hear our favourite Londoner back on our radios!