Adele Tops Rich List And You'll Never Guess How Much She Earned Last Year
4 May 2017, 09:52 | Updated: 4 May 2017, 09:55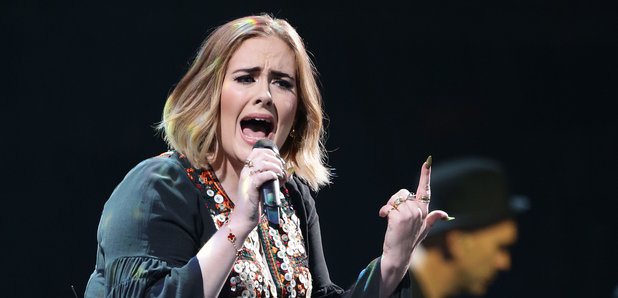 Adele is set to become Britain's highest-earning musician of all time. What she earned last year alone is a figure us mere mortals can only dream of.
Adele is well on her way to becoming Britain's highest-earning musician, earning as much as Queen legend, Brian May.
The global superstar has topped The Sunday Times Rich List and has been named the richest musician under 30 in the British Isles.
The Rolling In The Deep singers earned herself a whopping £40million last year alone, meaning that her overall wealth is now set at a staggering £125million.
Off the back of that, experts now believe that the North London born star could become Britain's highest-earning musician ever.
Adele - who turns 29 at the end of the week - is joint ninth on the Music Millionaires list, alongside Queen's Brian May.
Robert Watts, the journalist who puts together The Sunday Times Rich List, said: "What a year for Adele!
"Such strong record sales and a busy touring schedule propel her into our main list for the first time. If Adele's career lasts as long as many of the other entries in our list, she has the potential to be the highest-earning British musician of all time."
Adele is the only solo female artist on the list, which is topped by Sir Paul McCartney and his wife Nancy Shevell, 57, who are together worth £780million.
Top 20 Music Millionaires
1. Sir Paul McCartney and Nancy Shevell - £780m
2. Lord Andrew Lloyd-Webber - £740m
3. U2 - £548m
4. Sir Elton John - £290m
5. Sir Mick Jagger - £250m
6. Keith Richards - £235m
7. Olivia and Dhani Harrison - £210m
8. Michael Flatley - £200m
8. Ringo Starr - £200m
10. Sting - £185m
11. Eric Clapton - £170m
11. Sir Rod Stewart - £170m
13. Roger Waters - £165m
14. Sir Tom Jones - £160m
15. Sir Tim Rice - £152m
16. Robbie Williams - £150m
17. Ozzy and Sharon Osbourne - £140m
18. Charlie Watts - £130m
19. Adele - £125m
19. Brian May - £125m
The Music Millionaires list is released ahead of the 29th annual Sunday Times Rich List, which will be published this weekend.