Adele's Mic Cuts Out... But What The Crowd Does Next Is Simply Stunning.
Adele - All I Ask, Birmingham NEC Genting Arena, April 2nd 2016 (sound failure)
05:23
The 'Hello' hitmaker is never one to mind her P&Qs, so it's no surprise she let slip a few cheeky words upon learning there had been a technical difficulty...
* Warning! Adele chooses to use some strong language in the video*
It's no doubt that Adele has a VERY loyal fanbase who linger on her very word, so much so they were willing to step in for the star following a technical difficulty at a recent concert in Birmingham.
The stunning soloist had been delivering a captivating performance of 'All I Ask', when her mic appeared to lose it's connection.
Instead of letting the singer remain on stage in silence, the crowd began singing EVERY word for her.
How cute?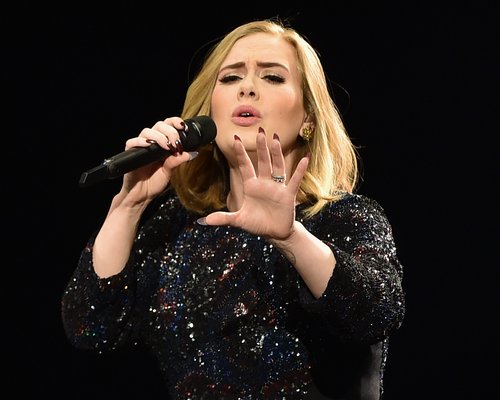 Of course, Adele had NO idea there was even a technical difficulty to begin with, and later expressed her gratitude with some very naughty (yet hilarious) choice of words.
Bless her.
The technical blip comes after Adele used her bootylicious figure in an attempt to twerk on stage.
The curvaceous singer was met with roars of laughter when she attempted to shake her moneymaker during her concert at London's O2 arena, but she quickly admitted the move was better left to the likes of Rihanna.
"I can't do it that well. My whole body has to move," Adele laughed as she began shaking her bum.
She then joked: "My bum could break my back, it's so enormous!"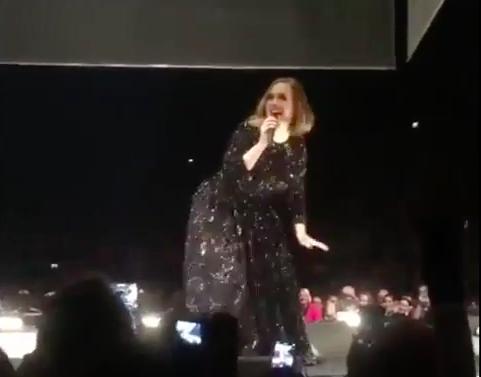 To be fair, the star's glittery floor-length gown probably isn't the best twerking attire!