Aiden Davis From 'Britain's Got Talent' Has Grown Up Hunky!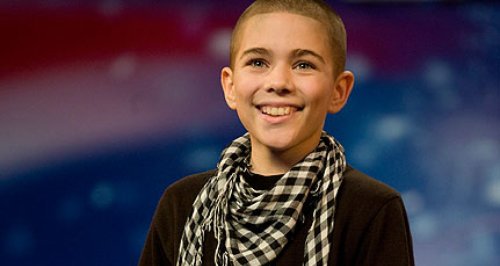 We almost spat out our cup of tea when we came across pictures of the young star, now 19-years-old, looking VERY cute.
Remember Aiden Davis from 'Britain's Got Talent'? You know, the doe-eyed 11-year-old who impressed the nation with dance moves slck enough to rival the likes of Justin Timberlake?
Back in 2009, Aiden wowed the judges and made his way his way to the final after his body-popping routine to Flo-Rida's hit 'Low', helping him win fifth place following finalists Susan Boyle and Diversity.
Since then the adorable star, now aged 19, has been working away on his own music and released a single 'Breakup' earlier this month.
It seems like his music isn't the only thing Aiden has been working on either, as he has obviously been busy bulking up at the gym the past few years.
In new pictures on his Instagram, the heartbreaker is seen sporting a hunky physique complete with full sleeve tattoos in black and white moody photos.
We almost didn't recognise him, but let's just say the years have been good to Aiden.