The Cast For Aladdin Has Finally Been Announced...But Not Everyone's Happy!
18 July 2017, 13:26 | Updated: 6 August 2018, 12:13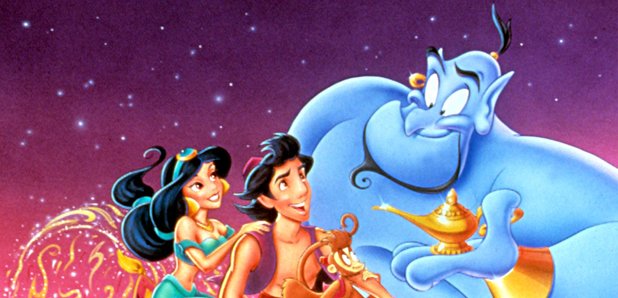 Among the most notable film updates were a brand new Toy Story 4 film.
There has been some BIG news for Disney fans as the recent D23 conference dropped some bombshells in regards to what the studio has on offer over the next few years.
Among the most notable film updates were a brand new Toy Story 4 film and cast announcements for the highly anticipated Aladdin and Lion King live-action remakes.
After much controversy surrounding who would take on the lead role of Aladdin, director Guy Ritchie has finally picked the actor who will take on the titular character.
The studio announced over the weekend that Mena Massoud has been cast as Aladdin opposite Naomi Scott's Princess Jasmine and Will Smith as the genie.
Of course, the casting didn't come without controversy, as fans quickly took to Twitter to slam producers for their decision.
The story is set in the fictional country of Agrabah but many fans believe its location is in the Middle East, while others point to Indian references in the film.
Naomi Scott is of British and Indian heritage, while her co-star Mena Massoud is of Egyptian heritage however not everyone was pleased with Disney's choice.
"People have a right to be upset about Naomi Scott being cast. They're upset that their representation was taken away, and rightly so," said one Twitter user.
While another added: "You are complaining that Naomi Scott doesn't have a brown-coloured skin to play as Princess Jasmine in. Will Smith ain't Blue."
Meanwhile, there is going to be a real Star Wars hotel that allows Jedi fans to have a fully immersive film experience.
It's claimed that the employees a will be in costume and in character and each guest will get a storyline, which Disney specifically says will "touch every single minute of your day".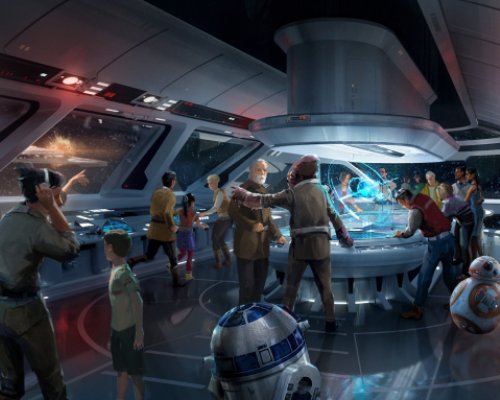 What's more, it's meant to take place on a space ship!
Disney Park and Resorts Chairman Bob Chapek revealed, "From the second you arrive, you will become a part of a Star Wars story! You'll immediately become a citizen of the galaxy and experience all that entails, including dressing up in the proper attire."
"Once you leave Earth, you will discover a starship alive with characters, stories, and adventures that unfold all around you."
The resort is set to land at Walt Disney World in Florid but it won't come cheap!
Rooms would accommodate up to four people and while they would be able to enjoy views of the galaxy from their windows, rooms would reportedly cost $900 to $1,000 (£700 to £780) per person!
The rooms are available for two-night stays only but this would include all meals, as well as admission to the theme park.
We'll eat beans on toast until then, and hopefully we'll have enough cash to go!