Alesha Explains Why She Wouldn't Wear Sexy Lingerie In Hilarious Speech
25 August 2017, 17:15 | Updated: 23 August 2018, 16:58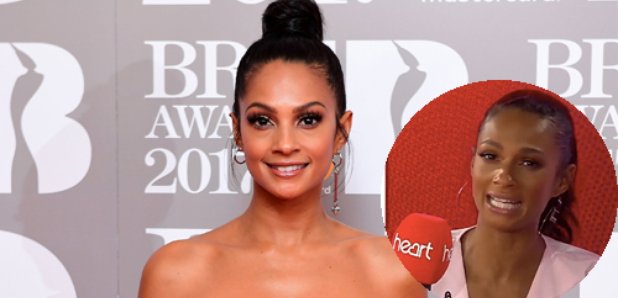 Alesha Dixon talks about her body hang ups and why we should all be proud of our jiggly bits.
Alesha Dixon is convincing her fans to ditch the sexy lingeries in a hilarious new game on heart.
The Britian's Got Talent judge was put on the spot and came up with some pretty convincing (albeit hilarious) reasons as to why ladies across the UK should be wearing granny pants eye-wateringly funny video.
Alesha came in for a chat with Heart to talk about her new campain with #LikeAGirl campaign, which aims to build the confidence of young women and encourage to perservere after research by Always found that 64% of young women aged 16-24 lost confidence during puberty, while nearly half said that the fear of failure was paralysing.
We thought we would get her to give our readers a little pep talk.
Of course, we weren't going to make it too easy for Alesha, so we put her debating skills to the test with a range of topics, and she had to give her best inpsirational talk completely off the cuff!
If you were ever feeling down about your bikini body this summer, then Alesha Dixon has come up with some pretty good reasons why we should ignore our cellulite woes.
Watch some of the other videos below to see Alesha in action, as she gives her best argumets on some hialrious topics.
WHY PIZZA IS BETTER THAN THE GYM
WHY WINE IS ONE OF YOUR FIVE A DAY