Alexandra Burke Confirms She's Engaged And The Ring Is Incredible
8 January 2018, 13:14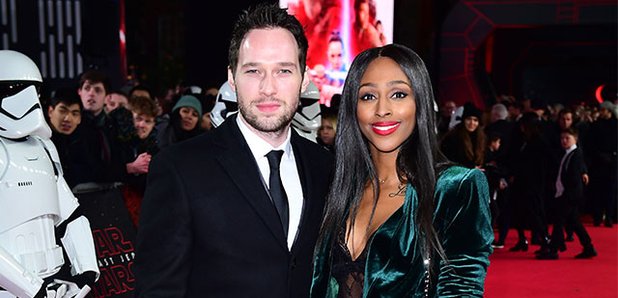 Her long term partner popped the big question, and she said yes.
Alexandra Burke has announced that she is engaged to Joshua Ginnelly after almost two years together.
The Strictly star took to Instagram to share a romantic post of her and Josh locking lips, whilst holding her hand up with the words "I said yes" written across it - and a huge diamond ring to compliment it.
In the caption she explained that the proposal in fact took place on the 18th December but they kept it quiet to, "enjoy the special moment" together.
Her caption read: "18-12- 17 I said YES! Smiling as I type this because it was the best day ever in Paris and so unexpected. My soul mate and my love asked me something that I could only have dreamt of.
She also mentioned that her mum who recently passed away, would be happy about their news adding: "Something so amazing honestly felt so overwhelming because there was only one person I wanted to call when it happened. I know she is smiling and very happy for us both - because little did I know she knew about it.
"Josh is someone who makes me so happy and I've never felt this kind of love before.
Here's to an amazing future that's filled with love, joy and so much happiness.
I love you Joshua Ginnelly. I can't wait to see what our future brings and what God provides for us"
Aww, congrats guys!
Watch more: