Amanda Holden Reveals What REALLY Happened On That Date With Simon Cowell!
12 March 2018, 18:12 | Updated: 10 October 2018, 16:28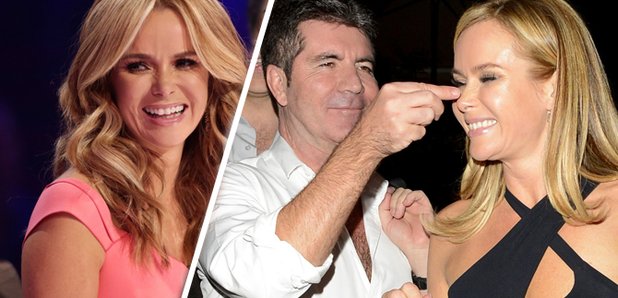 Britain's Got Talent judge Amanda Holden revealed in an interview with Heart that Simon tried to wine and dine her.
Amanda Holden has finally put to bed rumours that she enjoyed a romantic date with Simon Cowell.
The Britain's Got Talent judge has spoken openly about her friendship with the music mogul in the past and the pair have even admitted they have an undeniable chemistry, however, when it comes to talk that the pair had a one-one date years ago, Amanda insists that word is a bit misleading.
"First of all, it wasn't a date!" Amanda insists.
The blonde-beauty sat down for a chat with heart.co.uk to talk about her highly anticipated Bundleberry homeware range with home shopping network QVC but of course, we couldn't resit grilling her about her special relationship with Simon.
"Simon calls it a date, I call it dinner!" she laughs.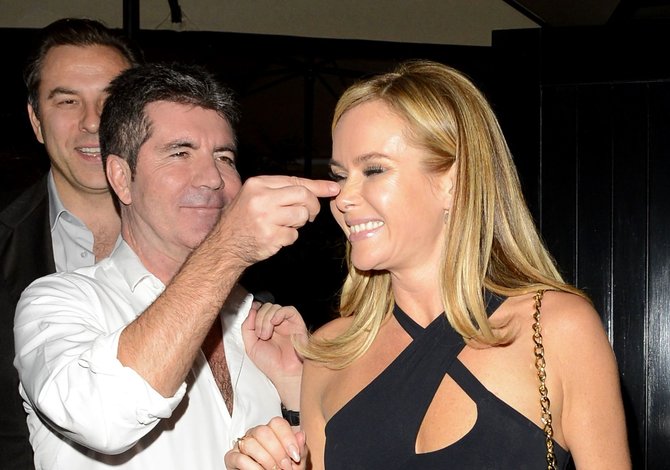 The mum-of-two, who we must note is now happily married to husband Chris Hughes, claims that Simon did indeed ask her onto to dinner many years ago however it was more of a group date because Simon, surprisingly, is actually "too shy" to ask girls out on solo dates.
"I don't think he's ever been on a date where it's just him and somebody else, because he's actually quite shy and I don't think he's very good on a one to one," Amanda reveals.
"There were a lot of other people there including my friends and we were in Los Angeles for a friend's birthday, and I sat next to him at dinner and we had a really lovely dinner.
"My taxi was already booked for 10.30pm and I have to say when it did come I was gutted - but it wasn't a date!"
Amanda's clarification comes after she revealed she "always loved" Simon but they were far too busy with their own romances for anything to ever blossom between them.
Meanwhile, Amanda says she has enjoyed watching Simon's journey through fatherhood after having three-year-old son Eric with girlfriend Lauren Silverman - even if it has softened his "Mr.Nasty" image.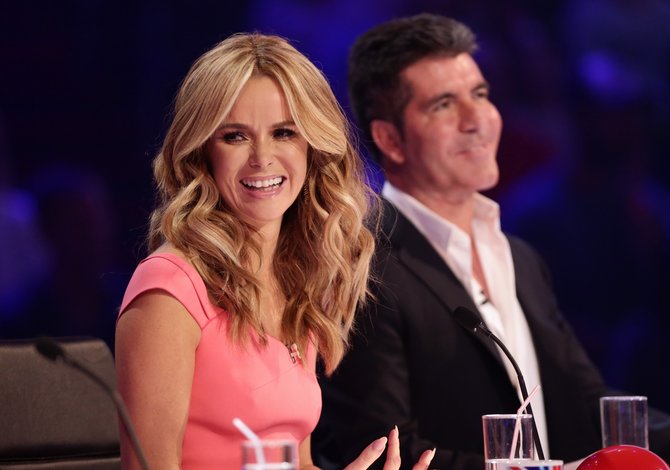 "You know I think being with Lauren and having Eric has just changed him completely! He's definitely gone soft!" Amanda jokes.
"Simon's right though, you know having children naturally rubs the edges off you and when you watch children on Britain's Got Talent you have to think about your own children and about what the parents are feeling behind the scenes.
"I think his heart's just got bigger 'cause he's got a big heart but I think it's now got a massive spot in it for Eric and Lauren."