Amanda Holden Reveals She Has 'Always Loved' Simon Cowell
20 October 2017, 15:14 | Updated: 20 October 2017, 15:19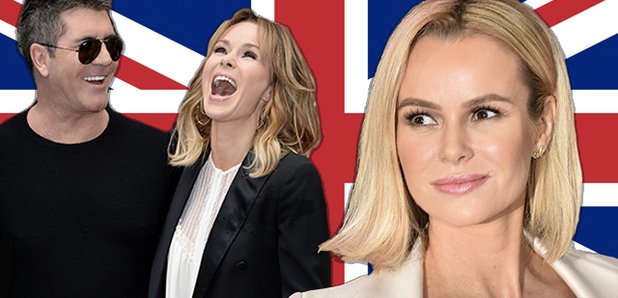 The Britain's Got Talent judge has revealed that there was always a spark between her and the music mogul.
Despite bursting onto screens as the music industry's biggest villain when he appeared as a judge on Pop Idol but in recent months it seems like Simon Cowell is one of the nicest men in showbiz.
And if the fact he is friends with all his ex-girlfriends isn't enough to convince you how nice he must be, then we're not sure what is!
In an interview with Attitude magazine his fellow Britain's Got Talent judge Amanda Holden revealed how she always had a soft spot for the music tycoon.
She confessed: 'I suppose our relationship changed from being quite flirty and fun with each other, to settling down with people we are both in love with but still having that flirty, nice behaviour.'

Could a romance have been on the cards for the pair if the timing was better?
She revealed: We are too involved with other people for it to ever be anything. But I have always loved him because he's really good at not giving you b*******!'

Now that's something about Simon we can definitely believe!
Simon even once admitted to fancying Amanda while she was appearing as a hairdresser in the BBC programme Cutting It in 2002, but flash forward 15 years and Amanda is happily married to record producer Chris Hughes with whom she has two children.
Simon is now married to Lauren Silverman with whom he has son, Eric Cowell.