Amazing Things We're Still Learning About 'Harry Potter'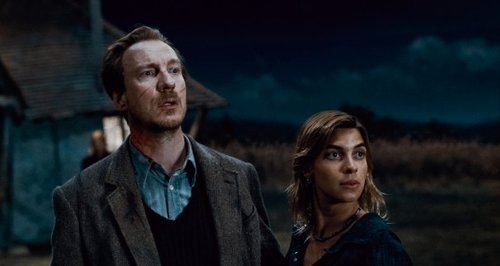 As we commemorate the terrible 'Battle of Hogwarts' J.K. Rowling apologises to her fans for the death of one of their favourite characters - Remus Lupin.
J.K. Rowling apologies for killing off the character of Remus Lupin
For most Harry Potter fans, the 'Battle of Hogwarts' will forever be etched in our memories as one of the most exciting and terrible events that took place across all seven books.
The fateful day, which saw the stars of both good and evil come together in the most epic conflict of the franchise will remain with us forever.
In recent years, the author has taken to trying to explain some of her editorial choices and the reasons behind the tragic deaths of some of our favourite characters.
This year, Rowling turns her attentions to the parents of the now orphaned Teddy:
In the interests of total honesty I'd also like to confess that I didn't decide to kill Lupin until I wrote Order if the Phoenix.

— J.K. Rowling (@jk_rowling) May 2, 2016
Meanwhile the author gets personal as she talks about just how much killing off Tonks and Lupin affected her:
Arthur lived, so Lupin had to die. I'm sorry. I didn't enjoy doing it. The only time my editor ever saw me cry was over the fate of Teddy.

— J.K. Rowling (@jk_rowling) May 2, 2016
Has J.K. Rowling just hinted that the characters of Ginny Weasley and Draco Malfoy will appear in the stage show 'Harry Potter and the Cursed Child'?
The author tweeted this snap of 'wand designs' from the upcoming show and there are two extras that we weren't expecting!
We're jealous of anyone who's managed to bag tickets...
Exciting morning at rehearsals for #CursedChild. What do you think of our wand designs? #HarryPotterPlay pic.twitter.com/Vg1wAmi11Y

— J.K. Rowling (@jk_rowling) April 18, 2016
J.K. Rowling shares her rejection letters...
Everyone knows the story... J.K. Rowling wanted to write crime fiction but, worried she'd be constantly reminded of her phenomenal children's book series, she decided to write under a different name, Robert Galbraith.
Sadly, the guise didn't last long and a newspaper 'outed' the author. Before that though, J.K. sent 'Robert Galbraith's' book to a number of publishers who swiftly turned down her novel!
J.K. took to Twitter to share some of RG's rejection letters to prove to other budding authors just how difficult it is to get published. You can check them out below...
By popular request, 2 of @RGalbrath's rejection letters! (For inspiration, not revenge, so I've removed signatures.) pic.twitter.com/vVoc0x6r8W

— J.K. Rowling (@jk_rowling) March 25, 2016
J.K. also admitted that the first publisher who turned down 'Harry Potter' also turned down her Robert Galbraith novels. That person must be kicking themselves....
Yes, the publisher who first turned down Harry also sent @RGalbraith his rudest rejection (by email)! https://t.co/22Jwf2u8hy

— J.K. Rowling (@jk_rowling) March 25, 2016
The Harry Potter universe got so much bigger this year!
If you weren't lucky enough to snap up tickets to see 'Harry Potter and The Cursed Child' then you may want to get your hands on the latest book from Pottermore.
Fans will now be able to find out exactly what happened to Harry, Hermonine and Ron in the years since leaving Hogwarts.
The brand new book will still be based on the wizarding and witching world but won't be written in the conventional novel format. Instead, the book - which is also written by playwrights Jack Thorne and John Tiffany - will be scripts from the plays bound with a lovely hard back cover and will be released the same day as the show hits theatres.
Okay, so we admit...J.K. hasn't exactly been slaving away on another novel over the past few years, but it's still exciting right?
The news comes after the author released a whole load of new facts about Harry Potter. From the 'Cursed Child' and 'Fantastic Beasts and Where to Find Them', to revelations on Pottermore, here are the amazing things we've discovered about Harry and the gang...
There are four new wizarding schools and they sound awesome!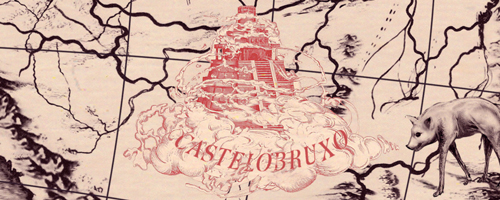 We were introduced to Northern European school Durmstrang and French school Beauxbatons in 'Harry Potter and the Goblet of Fire', but J.K. Rowling has just surprised fans by announcing four more wizarding schools across the world!
According to a post on Pottermore, there are 11 wizarding schools in total, including Castelobruxo in Brazil, Mahoutokoro in Japan, Uagadou in Africa and Ilvermorny in America (we reckon we'll be finding out more this one in 'Fantastic Beasts and Where To Find Them').
Plus, we know loads of facts about the schools, like Castelobruxo is hidden in a rainforest and disguised as an ancient temple, while Mahoutokoro is perfect for Quidditch training! Plus, Uagadou is the largest and most ancient of all the schools and is said to be carved out of a mountain surrounded by mist - students there are particularly good at Astronomy, Alchemy and Self-Transfiguration.
It's safe to say fans are excited!
THE DAY JK ROWLING REVEALED NEW WIZARD SCHOOLS SHOULD BE IN HISTORY BOOKS

— brittany (@xAccioLovex) February 1, 2016
The American lingo is weird...
As well as revealing new schools, J.K. Rowling has also revealed that American wizards don't call Muggles, Muggles. In fact, they nickname them No-Maj. No, seriously! We wonder whether this will impact New Scamander on his journeys to New York in 'Fantastic Beasts And Where To Find Them'?
The cast still love to surprise fans five years on
Fans visiting 'The Wizarding World of Harry Potter' at Universal Studios, Florida, over the weekend had an amazing surprise when actors Rupert Grint, Bonnie Wright, Evanna Lynch, Matthew Lewis and Katie Leung showed up! The stars were there for a special weekend celebrating the books and movies, even answering questions for lucky fans. Check out the videos…
#HPCelebration Final Day

These fans were doubly lucky! MinaLima helped Rupert Grint & Matthew Lewis pull off a surprise at #HPCelebration

Posted by Harry Potter on Sunday, January 31, 2016
Are the Dursleys connected to the Deathly Hallows?
According to the latest fan theory doing the rounds on the internet, the Dursleys could be linked to the Deathly Hallows! Ermmm, how does that work? Yep, that's what we asked ourselves too, but the evidence is actually quite compelling.
The theory rests on the Christmas presents the Dursleys send to Harry when he is at Hogwarts; in his first year he gets a fifty pence piece, in his second he gets a toothpick and in his fourth he receives a tissue. Now, they are super naff presents, but could they be thinly veiled references to the resurrection stone, the elder wand and the invisibility cloak?
Minds blown.
J.K. Rowling Reveals That Secret She Gave To Alan Rickman About Snape
In an interview back in 2011, Alan Rickman, who played Professor Snape in the Harry Potter films, admitted that author J.K. Rowling had given him a "tiny, little, left of field" detail to help him portray the anithero.
This was important because filming the movies began before the books had been published and nobody knew what was in store for the characters.
Since the glorious actor died earlier this year, fans have been mulling over exactly what that detail was - and J.K. Rowling hasn't disappointed.
I told Alan what lies behind the word 'always'. https://t.co/NHTJ5J6kxb

— J.K. Rowling (@jk_rowling) January 18, 2016
She is of course referring to the fact that all this time, Snape was in love with Harry's mother, Lily.
If this doesn't bring a tear to your eye, we don't know what will.
Why Did Harry Potter Name His Son Severus Snape?
The novelist opened up on Twitter about why exactly her protagonist named his child after his ex-potions Master.
The writer shed light on the complicated relationship between Snape and Harry and explained that Snape's malice was born out of his jealousy of Harry's father James marrying the love of Snape's life - Lily.
However, later Harry learned that this hatred was really all a product of Snape deep affection for Lily and so forgave Snape and honoured his bravery by naming his son after him.
Snape died for Harry out of love for Lily. Harry paid him tribute in forgiveness and gratitude. https://t.co/MPXBgUApa3

— J.K. Rowling (@jk_rowling) November 27, 2015
American wizards and witches don't use the word 'muggle'
In the latest Potter-shaped bomb dropped by JK Rowling, American wizards don't call non-magic folk muggles but instead they are referred to as 'no-maj'- short for no magic.
The term will be used in the film adaptation of Fantastic Beasts and Where to Find Them, which is set in New York in 1926. The story will follow one of Harry's textbook writers, Newt Scamander who is played by Eddie Redmayne.
And if you're not really a fan of the word you can't blame anyone else other than JK Rowling herself as she wrote the screenplay!
There's an American version of Hogwarts
In 'Fantastic Beasts and Where to Find Them', leading man Newt Scamander (played by Eddie Redmayne) gets caught up in the world of witches and wizards in New York. This is exciting enough, but J.K. Rowling sent her American fans into meltdown when she revealed there IS a US version of Hogwarts! We currently don't know what the school is called or where in America it is, but we're excited.
.@tannerfbowen No, but he's going to meet people who were educated at [name] in [not New York].

— J.K. Rowling (@jk_rowling) June 6, 2015
The 'T' in Voldemort is silent!
Who knew we've all been saying it wrong for decades! But don't feel embarrassed just yet, because J.K. Rowling has admitted on Twitter that she's probably the only one who says Voldemort in a French accent...
... but I'm pretty sure I'm the only person who pronounces it that way. https://t.co/HxhJ5XY5HP

— J.K. Rowling (@jk_rowling) September 9, 2015
We finally know Moaning Myrtle's real name
The cackling, kind of annoying ghost that lives in the ladies loos at Hogwarts has always been known as Moaning Myrtle…but it turns out she has a more formal name too.
.@HotmHayles @lankytwat Moaning Myrtle's full name was Myrtle Elizabeth Warren.

— J.K. Rowling (@jk_rowling) May 11, 2015
J.K. Rowling is still sad about Fred
If like us you sobbed when poor Fred was killed in the attack on Hogwarts in the 'Deathly Hallows', you'll be pleased to know that J.K. Rowling still feels guilt about it! Here's what she had to say on Twitter…
Today I would just like to say: I'm really sorry about Fred. *Bows head in acceptance of your reasonable ire*

— J.K. Rowling (@jk_rowling) May 2, 2015
Harry Potter and the Cursed Child is a sequel
The internet went wild trying to get tickets for J.K. Rowling's West End show, 'Harry Potter and the Cursed Child', which we now know is a sequel to the 'Harry Potter' series set 19 years after the Battle of Hogwart.
So now you know it really isn't a prequel: Harry Potter & the #CursedChild starts #19yearslater! Go to @HPPlayLDN for more information.

— J.K. Rowling (@jk_rowling) October 23, 2015
'The Cursed Child' is also going to be in two parts! J.K. Rowling Tweeted,'Due to the epic nature of the story we've been working on, Harry Potter and the Cursed Child will be in two parts!' YAY!
J.K. Rowling loves fan theories as much as the rest of us
As the Queen of Twitter, J.K. Rowling is amazing at answering fans' questions and listening to their fan theories. This one seemed to pique her interest though. What do you think?
Dumbledore as death. It's a beautiful theory and it fits. https://t.co/QqTQm2QnI0

— J.K. Rowling (@jk_rowling) August 21, 2015
James Potter made it into Gryffindor
J.K. Rowling confirmed on Twitter that Harry's eldest son James was in fact sorted into Gryffindor House at Hogwarts. She also noted that Tonks and Lupin's son Teddy was a little disappointed by the decision…
Have just heard that James S Potter has been Sorted (to nobody's surprise) into Gryffindor. Teddy Lupin (Head Boy, Hufflepuff) disappointed.

— J.K. Rowling (@jk_rowling) September 1, 2015
Hagrid can't produce a Patronus
Poor Hagrid! The magical world's most loveable giant was never very good at magic, but J.K. Rowling has admitted that he can't produce a Patronus either, which means he can't fend off Dementors. Sad times.
Hagrid couldn't produce a Patronus. It's a very difficult spell. https://t.co/TRDVNvSEdR

— J.K. Rowling (@jk_rowling) August 21, 2015
Dolores Umbridge is based on a real horrible person!
Dolores Umbridge is one of he most ruthless and evil characters in the 'Harry Potter' universe, but it turns out she's actually based on a real-life person! J.K. Rowling has admitted that the character is based on a woman she met and "disliked intensely on sight". Of course, she hasn't named the person in question, but we're guessing she must have been vile to warrant such a vicious character. One nil to Rowling!
Hogwarts students are debt free!
Turns out a magical education is a lot cheaper than going to university...
@emmalineonline1 @micnews There's no tuition fee! The Ministry of Magic covers the cost of all magical education!

— J.K. Rowling (@jk_rowling) July 17, 2015
Sybill Trelawney likes a drink…a little bit too much
J.K. Rowling revealed on her website Pottermore that divination teacher Sybill Trelawney enjoys sherry a little bit too much and has "developed an over-reliance on alcohol". WOW.
Harry's grandfather's name is Fleamont Potter
J.K. Rowling has also delved into the backstories of some of her most-loved characters on Pottermore. It turns out Fleamont Potter was James Potter's dad, making him Harry's grandfather. He became rich after inventing a magical hair potion but died of Dragon pox alongside his wife before Harry was born.