Rare Winehouse Photos Give Glimpse Into Happier Times Before Her Tragic Death.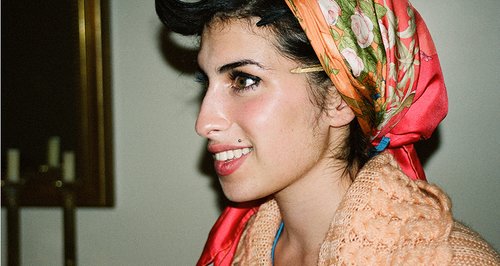 Unpublished snaps show the troubled singer smiling and laughing in a series of candid portraits...
It's hard to believe it's been five years since the much-loved singer laid to rest.
Now, new photos of the UK star have resurfaced following an online Kickstarter campaign which aims to raise 15,000 in order to see stunning collection of photos published.
The collection, named Before Frank, was shot by photographer Charles Moriarty during sessions in London and New York in a bid to capture her vibrant personality.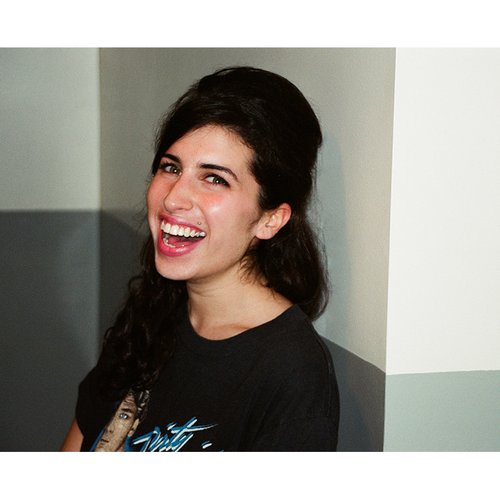 The rare snaps show the troubled singer smiling and laughing in a series of candid portraits, and Moriarty hopes having the book published will shed light on a different image portrayed by the media.
Sporting her trademark beehive hairstyle, Amy can be seen smiling brightly while wearing a black Dirty Dancing t-shirt printed with a picture of Patrick Swayze.

In another, she is seen giggling whilst sat on top of a large tumble dryer wearing a summery yellow cropped vest top and a Pop-Art style miniskirt.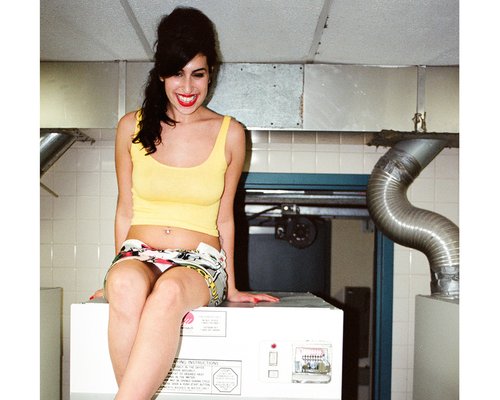 A candid side profile shows Amy wearing a multi-coloured headscarf and some large rollers, again sporting another happy expression on her face.
Speaking about the star in an interview with Dazed, Moriarty said: "She was great, uncomplicated, honest and self-assured while also being a little nervous, I think we both were."
"I think the Amy in these pictures is both the girl and the Icon, at times you see her fun side, her youth, but there are moments when, all of a sudden you see Amy Winehouse, and the girl is gone. I think these images in some ways are extremely personal, she is true to herself in them. It's honest to the core."