Andrea McLean explains why she won't get naked around her kids
9 July 2018, 12:49 | Updated: 9 July 2018, 13:15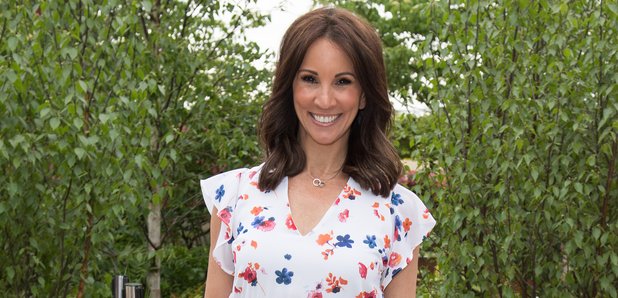 Loose Women presenter Andrea McLean doesn't think it's appropriate for parents to be naked around their kids after a certain age.
Andrea McLean has revealed that she's not keen on the idea of being naked in front of her children.
In an interview with Celebs Now, she explained: "I  think it depends on the age of the children.
"There's kind of a natural cut-off point when they start to become more aware of their own bodies."
Talking on her own experience with her kids she added: "I've got a son and a daughter, and  he was about eight or nine whenever he  started closing the bathroom door.
"I don't think it's necessarily a prudish thing, but  if being undressed makes them feel  uncomfortable, then  it's time to stop out of mutual respect for each other, and  certain boundaries."
Stars such as Emily Andre and Una Healy, 36, on the other hand, recently admitted that they are comfortable with being naked in front of their kids.
The Saturdays singer, Una Healy told Celebs Now: "My parents never did in front of me, but [husband] Ben and I definitely do.
"I find it natural, especially when I jump out of the shower and I'm trying to find my clothes.
"Though you won't catch me parading around in the nude – we cover up as soon as we can.
"If you're naked by chance, they probably won't find it strange.
"Aoife is very self-conscious, though, and when I take her swimming she doesn't like to get changed in front of others. Tadhg, on the other hand, runs around naked."
Watch more: