Angelina Opens Up On 'Difficult' Divorce From Brad In Emotional Interview
Angelina Jolie says she and Brad Pitt will "always be a family" despite divorce
00:46
The 'By The Sea' actress has spoken for the first time about her divorce from the 'Allied' star in her first candid interview since their split last year.
Angelina Jolie has spoken out for the first time about her split from Brad Pitt in her first candid interview since she filed for divorce after just two years of marriage last September.
The 41-year-old actress said the couple will "always be a family" as she opened up about their "difficult" split after 10 years together.
Angelina says that although they have decided to go their separate ways, she hopes the whole thing will make them a "stronger" unit.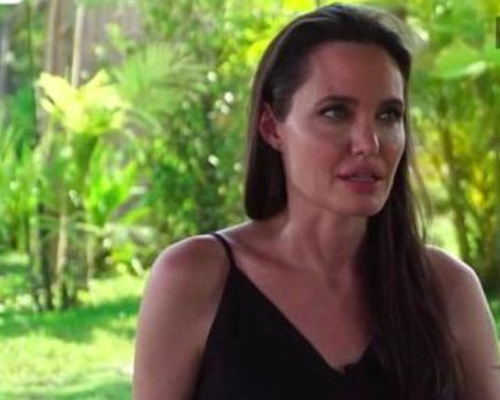 Picture: BBC World Exclusive
Speaking to BBC World News, she said: "I don't want to say very much about that, except to say it was a very difficult time and we are a family and we will always be a family, and we will get through this time and hopefully be a stronger family for it.
"Many, many people find themselves in this situation. My whole family, we've all being through a difficult time. My focus is my children, our children ... and my focus is finding this way through.
"We are and forever will be a family. I am coping with finding a way through to make sure that this somehow makes us stronger and closer."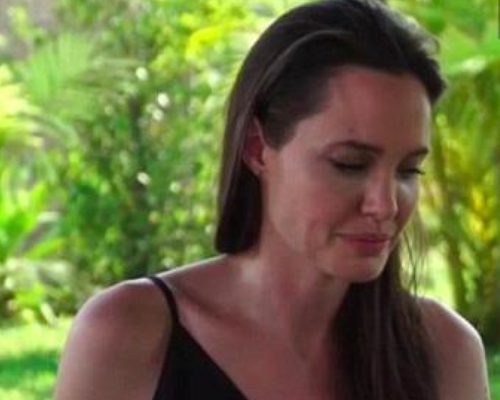 Picture: BBC World Exclusive
Angelina is currently in Cambodia for the film premiere of 'First They Killed My Father', where she was joined by her six kids - Maddox, 15, Shiloh, 10, Pax, 13, Zahara, 12, and eight-year-old twins Vivienne and Knox.
Speaking at the premiere, she gushed: "I cannot find words to express what it means to me that I was entrusted with telling part of the story of this country.
"This film was not made to focus on the horrors of the past but to celebrate the resilience, kindness and talent of the Cambodian people.
"Most of all, this film is my way of saying thank you to Cambodia. Without Cambodia, I may never have become a mother. Part of my heart is and will always be in this country. And part of this country is always with me: Maddox."