Dec Donnelly Had A VERY Awkward Encounter With Prince Charles!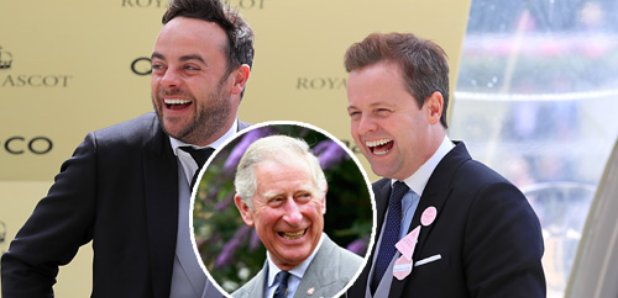 Ant and Dec received their OBE from the Prince of Wales but it didn't quite go to plan.
Dec Donnelly was left red-faced when he tried to shake hands with Prince Charles.
The television presenter made the epic blunder as he went to collect his OBE with co-presenter Ant McPartlin at Buckingham palace.
Both Ant and Dec were awarded the honour recently but Dec admitted he has forgotten all the proper protocol by the time he was ready to collect his award for services to broadcasting and entertainment.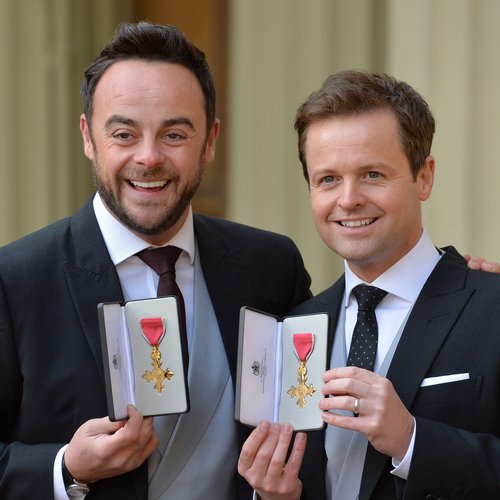 Ant and Dec received an OBE for their services to broadcasting and entertainment (Getty)
He revealed: "You know, they come and tell you the protocol. You come out and you stand there next...and then they say your name and then your Christian name, you move forward, you take two steps. You turn, you bow from the neck not from the waist and then you go forward and Prince Charles will pin the thing to you.
"And I just got really excited and forgot it all ... I put my hand out to shake his [Prince Charles'] hand and it's like he's got this thing in his hand so I was like, OK I'll just put that back there."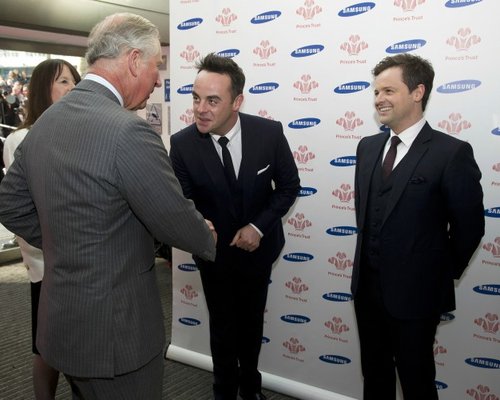 Ant and Dec meeting Prince Charles at a Prince's Trust event (Getty)
Ant and Dec went up to collect the honour alongside other recipients and were split up as the names were listed alphabetically, and Ant admitted it was "weird" to be apart.
Ant said: "We went together and they called you up; they call your names differently so Dec went first for the first time [ever]."
Whilst Dec added: "I went first! They do a little role call backstage and read out your names alphabetical so I went first. I was near the front of the queue and you [Ant] was about 10 people behind me."
Before Ant quipped back: "I didn't know what to do! It was really weird; there was like 10 people in front of me and I was like [waving]. '"Are you alright? Are you nervous? Good luck!'"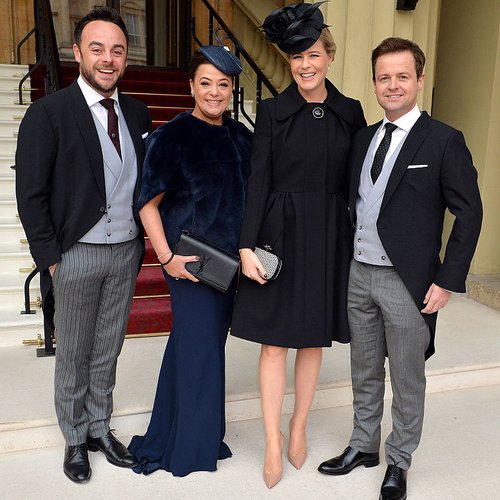 Ant and Dec pose with their mums after being given their honours (Getty)
Whilst in the queue, the duo met other honourees including the man who invented Shazam and a glass blower who makes instruments for medical experiments.
Speaking to host Dermot O'Leary on Thursday evening's episode of The Nightly Show, Dec said: "The guy behind me invented Shazam, which was amazing, so that was quite a good conversation. More interesting than being next to [Ant] in the queue!"
Whilst Ant added: "The guy next to me blew glass for medical experiments. And we feed testicles to celebrities so you know, we've all got a skill in life."