Ant And Dec Made This Shocking Admission About First Meeting Each Other!
24 November 2017, 13:27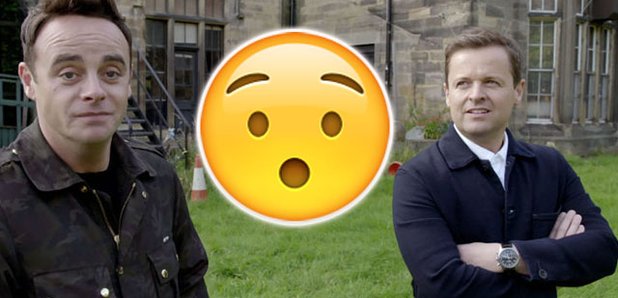 TV's most famous besties didn't always get along...
It's hard to imagine Dec without Ant or Ant without Dec - it just wouldn't be right!
So you might be as surprised as we were to find out that the pair didn't always see eye to eye.
In an interview with Jonathan Ross in 2008 Dec made the shocking confession that it wasn't love at first sight for the I'm A Celebrity hosts.
Dec said: "We didn't particularly like each other at first, I thought he was miserable" to which Ant added "We've rowed a few times - we're quite competitive".
This is news to us!
The pair first met on the set of kids TV show Byker Grove in 1989 when they played the characters of PJ and Duncan and eventually went on to have a music career as the characters.
Thank goodness they ended up becoming best buds as we might not have been treated to TV favourites such as SM:TV Live or Ant and Dec's Saturday Night Takeaway.
Ant and Dec are so close these days that they even live down the same road!
Now that's what you call a Bromance...