Ant And Dec Reveal That Prince Charles Gave Them A Big Telling Off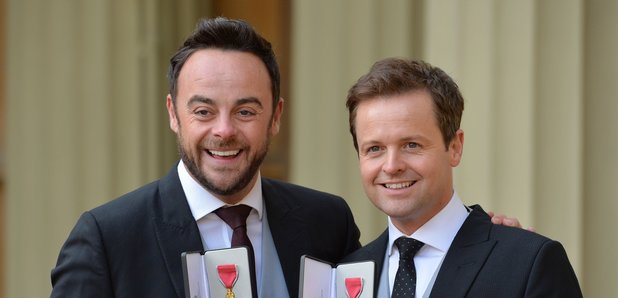 It turns out that not everything went to plan as the Geordie presenters collected their OBEs.
They're known for being cheeky chappies, but now Ant and Dec's naughty behaviour has landed them in hot water with royalty!
No, it's nothing to do with 'The Missing Crown Jewels', the sketch from their recent episode of Saturday Night Takeaway.
The Geordie presenters met Prince Charles the collect their well-deserved back OBEs in January, but have now explained that the monarch-in-waiting gave them a light-hearted something of a telling-off at the meeting.
Speaking to The Sun, they revealed that the Prince brought up their 2016 documentary When Ant and Dec Met The Prince, during which they helped themselves to – ahem – refreshments from the mini-bar.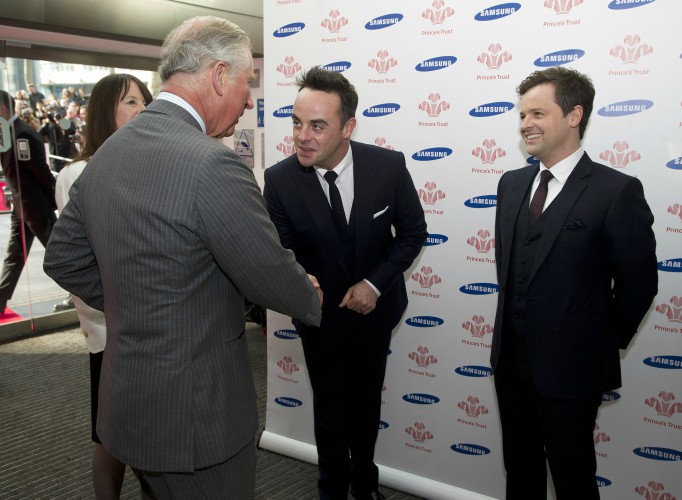 Ant explained: "He said to us, 'Have you got all of the documentary?' And I said yes, I particularly liked staying in Scotland and the room service and he said, 'Oh yes, I bet you did', because we had a few too many wines. But he was lovely."
After that it was plain sailing as they celebrated receiving the awards from their Services To Broadcasting And Entertainment.
"We went to the Palace then we went for a lovely posh lunch," Ant said. "Both our mams were there and our family, close friends and management who have helped us through the years. It was a really nice, civilised celebration."
Sounds like they stayed off the booze at Buckingham Palace. But let's hope Ant and Dec's hell-raising days aren't behind them!