Ant and Dec make TV comeback in Britain's Got Talent trailer
9 March 2019, 11:37 | Updated: 9 March 2019, 11:38
The boys are back in town!
After Ant's year long hiatus from our TV screens following his drink driving misdemeanours, Ant and Dec are reunited once again making their TV comeback in Britain's Got Talent's new trailer.
Ant literally picked up the baton from his life-long co-host in the show's promo vid, which saw the pair conducting a room full of more talented hopefuls than they could shake a stick at.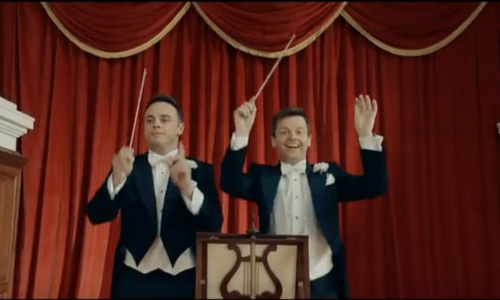 Ant chose to step away from his TV commitments last year after being found guilty of a drink-driving offence leaving Dec to take on hosting duties without him including the last part of Saturday Night Takeaway and I'm A Celebrity.
But now the pair have cleverly used the new BGT promo to show that they're picking up right where they left off.
Starting the ad off solo, Dec is seen directing a room full of chaotic talent acts, dropping one of his conducting sticks in the process.
That's when Ant swoops in to pick up the fallen stick (aka baton) to join his co-presenter in conducting the room together. Awww!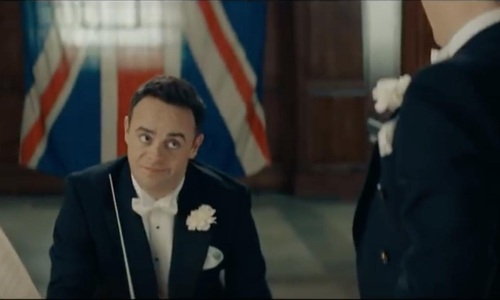 The Geordie lads aren't the only ones enjoying getting in on all the action with judge Amanda Holden seen grinning like a Cheshire Cat while sawing a man in half.
David Walliams also shows off his musical capabilities by smashing together some cymbals in an all white suit ad top hat - not that fellow panellist Alesha Dixon was impressed.
The 40-year-old former emcee gave Walliams the red buzzer which didn't stop the children's author from continuing to play his instrument with the rest of the orchestra.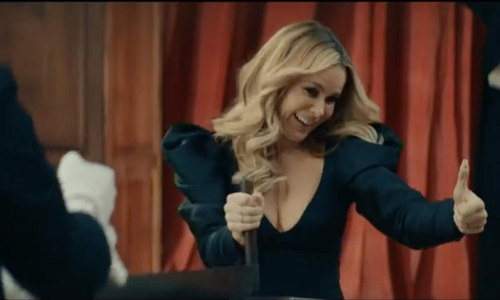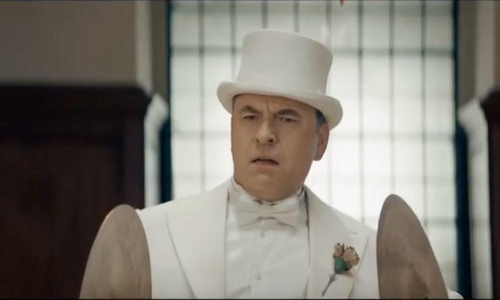 Just when the room seems to be having a little too much fun (Amanda really gets into sawing that volunteer in half) music mogul Simon Cowell steps in with the Golden Buzzer, showing them all with gold confetti.
Hopefully. it's a sign of all the great talent to come when the show re-airs this April.
Ant rejoins his TV partner-in-crime after a troublesome year which saw him face a divorce, an addiction with painkillers and drink driving offence which saw him sit out on the last few episodes of BGT last year as well as his other TV commitments.
And it seems the return to the Britain's Got Talent stage was an emotional one for the 43-year-old, after Ant was seen getting teary eyed at a contestant's story about his wife and daughter's battle with cancer.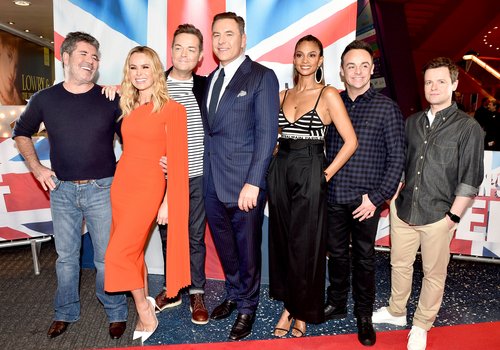 According to a source in the Daily Mail: 'Ant got very emotional, which was unusual. This story seems to really strike a chord with Ant.
'We wondered if the pressure has finally got to him? Was he letting out lots of tears about more than just this story.'
Judge, Alesha Dixon, is certainly excited to have all the BGT family back together as she recently told ITV's Loose Women: 'It just feels good and it's felt great. Everyone's being naughty and being themselves.
'The more you work with people the more you build relationships and the more you care about each other as people,' she told the panel, explaining there was a "lot of love".'
Britain's Got Talent returns to ITV1 this April.