Ant McPartlin 'finds love with personal assistant' months after divorce
17 June 2018, 09:45 | Updated: 19 October 2018, 17:58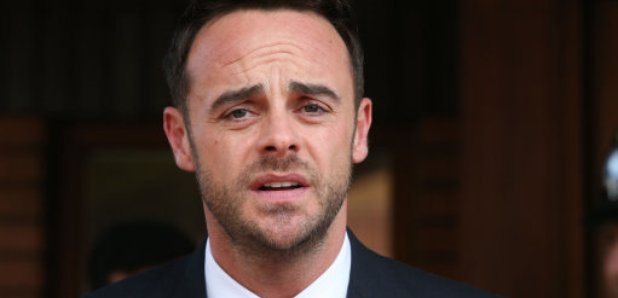 The 'I'm A Celebrity...' presenter has reportedly moved on six months after ending his 11 year marriage to Lisa McPartlin.
The troubled television presenter, Ant McPartlin, 42, is reportedly dating his personal assistant Annie-Marie Corbett, 42, after she helped him overcome his stint in rehab.
According to The Sun, Ant's estranged wife Lisa is thought to be heartbroken at the news at took to Twitter at 5am on Sunday morning to tweet a broken heart emoji following the news.
Ant and Lisa have been on the rocks for months, with the 'I'm A Celeb...' presenter announcing his decision to file for divorce in a statement in January.
It's thought that since Ant's split for Lisa, he has been leaning on Anne-Marie for support - as she broke up with her husband in October.
A source told The Sun on Sunday: "He's had a tough time of it, but Anne-Marie has put a smile back on his face again - she has been his rock.
"They have been living in each other's pockets, day in, day out.
"Knowing someone is there for him has brought him back from the brink — she's put him back together again."
The source also suggested their budding romance was still "early days" but they are hoping he can "find happiness again."
The news comes after Scarlett Moffatt was forced to shut down rumours that she had a secret romance with Ant, claiming there is a perfectly innocent explanation for why she had a framed photo of Ant McPartlin next to her bed.
Fans had spotted a photo of with Ant and co-presenter Declan Donnelly in the background of a selfie on her bedside table.
It triggered a mass conspiracy that she had been enjoying an illicit affair with the married star - claims that are unfounded and denied by Scarlett.
Speaking to The Sun she revealed what she thought about all the crazy theories.
She said: "Well it wasn't true so, honestly, I always think, 'Those who mind don't matter and those who matter don't mind'.
"My family and friends knew, so no, it didn't really enter my head.
"I do love a conspiracy theory myself, but I'm more of an alien, mermaid sort of conspiracy girl".
She revealed the reason the photo was so special to her was because it was her career highlight.
She explained: "It's a picture of me as Mary Poppins. It even beats me in the jungle, like the highlight of my working life.
"To do the Saturday Night Takeaway finale in Disney World, honestly, was my dream. So every morning when I wake up and see that photo, I'm like, 'I'm living my dream'."