Fans Spot Something Unexpected In Scarlett Moffatt's Bedroom
5 February 2018, 15:36 | Updated: 19 October 2018, 19:40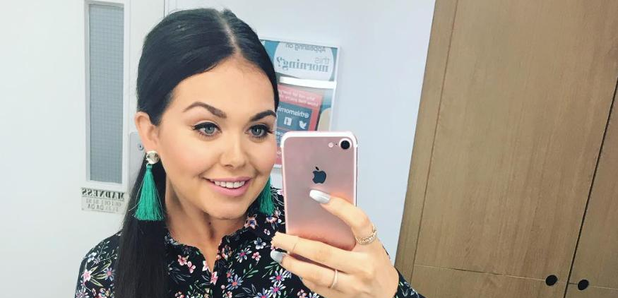 Following Scarlett's recent Instagram post, eagle-eyed fans think they're on to something as rumours of a romance between the 'Saturday Night Takeaway' stars heat up.
Romance rumours surrounding Scarlett Moffatt and Ant McPartlin have been rife, following Ant's split with his wife of 12 years.
Now adding fuel to the fire, Scarlett's latest Instagram post has sent tongues wagging, as fans spotted a framed picture of her with Ant and Dec on her bedside table.
Despite Dec being in the picture, and the fact that Scarlett recently confirmed a new romance with Dreamboys stripper, Lee Wilkinson, fans were quick to put two and two together about Ant and Scarlett being an item.
One fan commented: "Is that a pic of Ant on your bedside table?"
Whilst another added: "Lisa is clearly devastated by what's happened so for Scarlett to add fuel to the fire like this is repulsive."
As one more person commented saying: "Look a picture of Scarlett and Ant in the background," Scarlett responded saying: "…Of Ant and Dec and me dressed as Mary Poppins."
Others then jumped to Scarlett's defence, with one saying: "You shouldn't have to explain. Silly comments from narrow-minded people."
Another said: "@scarlett_moffatt ignore the negative comments! You can quite clearly see that you are ALL in the photo! Some people are very sad."
Well said. Dec is there, too people!
Watch more: