Antony Cotton Taken To Hospital As Dancing On Ice Future Is At Risk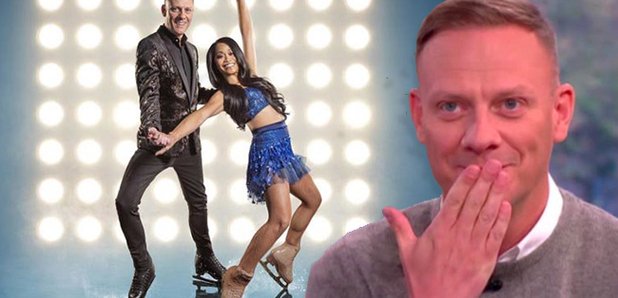 The Corrie star made a hospital dash during Dancing On Ice Rehearsals this week.
Antony Cotton may not be able to perform during this weekend's 'Dancing on Ice'.
The 'Coronation Street' star - who plays flamboyant underwear factory worker Sean Tully in the soap - is set to take to the rink in just two days' time, but his future on the show is currently up in the air after he was rushed to hospital on Wednesday with fractured ribs following a nasty tumble during rehearsals.
Speaking to the Mail Online, the 42-year-old actor - who is partnered with professional skater Brandee Malto - said: "Luckily, Brandee was uninjured but I was taken to hospital where I discovered I had fractured a couple of ribs, front and back."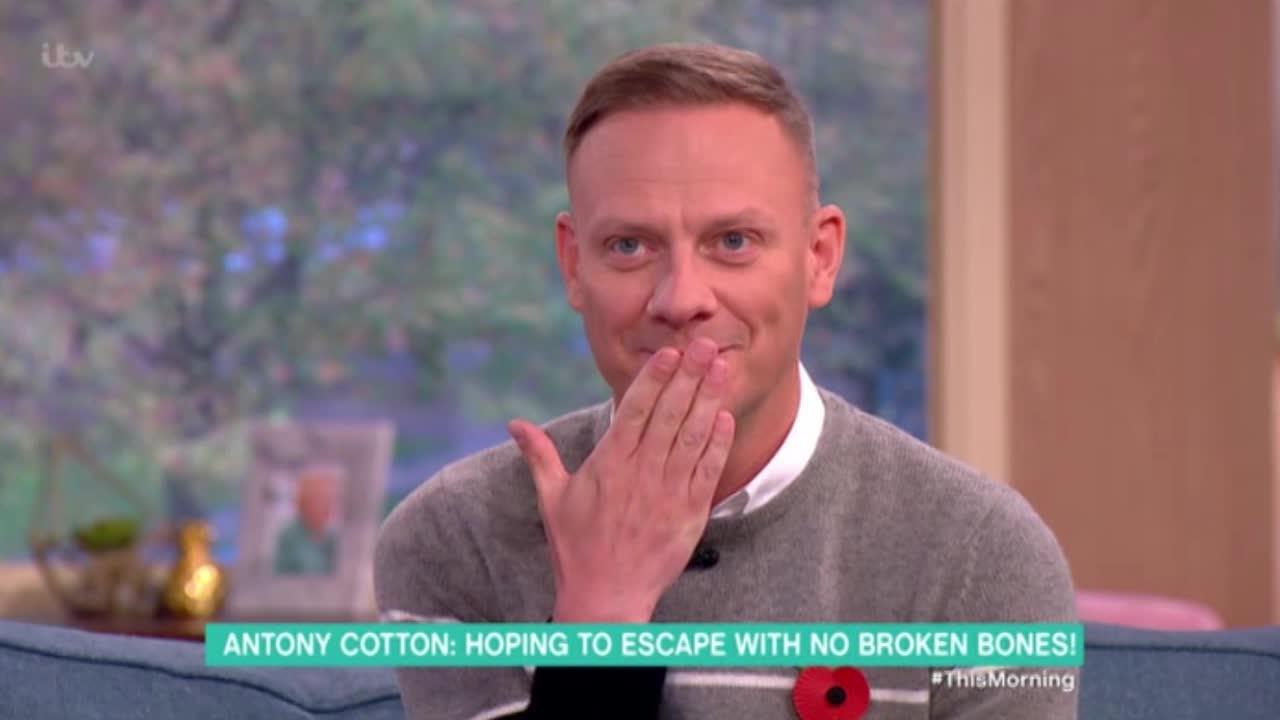 Antony may have spoken too soon during a recent appearance on This Morning! | Picture: ITV
He paid tribute to the people that helped him after the incident saying: "I'd like to thank the staff at Silver Blades ice rink in Widnes, the doctor and nurse at The Alexandra Hospital in Cheadle, and Brandee, who never left my side throughout."
"But the show must go on and as such, we are going to do our best to continue in the 'Dancing on Ice' competition this Sunday. Hopefully the painkillers and sequins will see us through."
Never underestimate the healing power of some sparkles!
It's believed Antony smashed his ribs after he fell backwards with Brandee while they were practicing a difficult lift and they both ended up crashing into the ice.
A 'Dancing On Ice' spokesperson said: "Antony fell on the ice during training and as a precaution was taken to a nearby hospital. He has since been released and is now resting ahead of the live show this weekend."
Hopefully this doesn't knock his confidence too much and he still appears on the show this weekend!