Apprentice Fans Spot Something SHOCKING About The Coffees At 'Losers Cafe'
26 October 2017, 12:22 | Updated: 26 October 2017, 12:25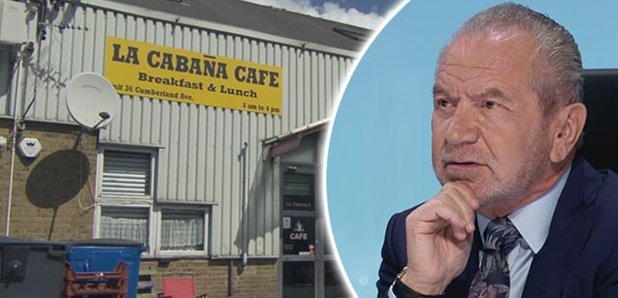 Grab your coat, this one's on me!
Alan Sugar's finger has been well worked already for the weeks that Apprentice 2017 has been running.
The boys team, named Team Vitality, lost three members in as many weeks, and last night it was the first time that Team Graphene were sent to the losers cafe to fight it out over a coffee.
A very CHEAP coffee should we add.
WATCH: Six Of Lord Sugar's Best One-Liners:

Instead of heading to the usual Bridge Cafe, the ladies were sent to La Cabana Cafe, and whilst the blame game was in full swing, eagle-eyed fans spotted something astounding lurking in the background.
The price board - listing a coffee for just 90p and a tea for 80p. An absolute BARGAIN! If we knew somewhere nearby that sold hot drinks that cheap, we'd be more than willing to overlook the styrofoam to save a pretty penny.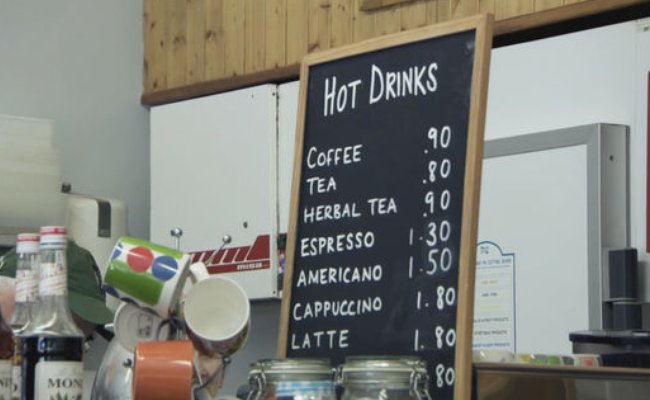 The irony of such cheap prices didn't go amiss; the teams were tasked this week by laying on a VIP hospitality box and sell merchandise for the Women's FA Cup final at Wembley, which was happening the very next day.
The girls set about selling candy floss for a whopping £4 each, and popcorn at an equally extortionate price, in between heated arguments (of course).
Meanwhile the boys decided to serve up cheesy wotsits and peanuts in paper bowls, alongside a very limited supply of wine, much to the hilarity of fans of the show:
Cheese puffs in a box. WOTSITS in a box. They couldn't even afford a few sensations or kettle chips. #TheApprentice

— Harry Barnett (@harrybtweets1) October 26, 2017
Sorry. No wine or champagne or canapés but help yourself to a chessy puff while you watch FA Cup Final. #Class #TheApprentice

— Mark W. (@miw3663) October 26, 2017
It was a poor performance all round from both teams, but with all the boys safe from elimination, it was project manager Siobhan that received the cutting words from Lord Sugar.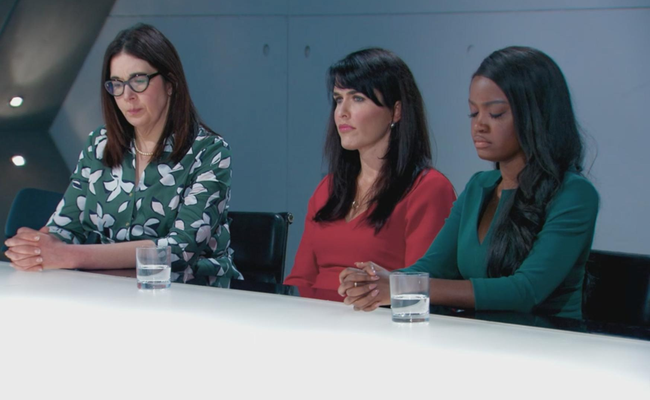 The drama continues next Wednesday for week 5 of The Apprentice, which is incidentally based around Lord Sugar's birthday, and the teams will have to work extra hard to buy 9 items that represent milestones in his life.
No pressure guys...