Ariana Grande remembers Manchester victims in triumphant comeback video
20 April 2018, 12:32 | Updated: 10 October 2018, 16:28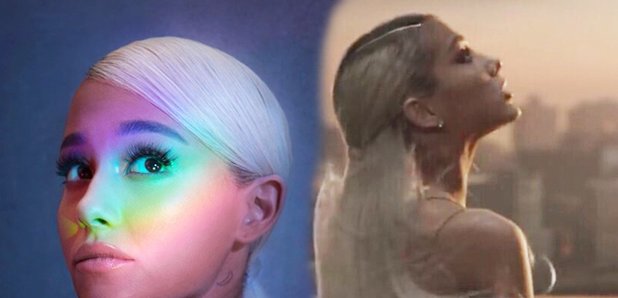 Nearly a year has passed since the 22 people were killed following a bomb attack at the singer's concert in May 2017.
Now Ariana Grande, 24, appears to honour the memory of the people who lost their lives in the video for her new single 'No Tears Left To Cry.'
The triumphant comeback video is her first musical effort since the tragic incident took place in May 2017, and sees the singer honour their memory through heartfelt lyrics and subtle iconography throughout the video.
Ariana's gospel-infused dance track encapsulates the same resilience and hope for the future as her One Love benefit concert, which was held just two weeks after the act of terror.
"Ain't got no tears left to cry," she sings.
"So I'm loving, I'm living, I'm picking it up."
Ariana also appears to allude to overcoming the incident when she sings, "We're way too fly to partake in all this hate," she sings. "We out here vibin'."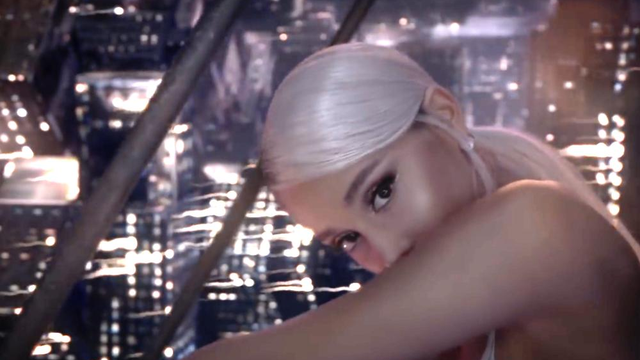 At the end of the music video, a worker bee, a symbol of Manchester's industrial heritage, flies past the camera in a fitting homage to the city.
The significance of the worker bee has real sentiment for the people of Manchester as it became a symbol of strength in the days after the attack, with Ariana and many fans getting the insect tattooed on to them in memorial of those affected..
The tribute didn't go unnoticed by fans, who quickly took to Twitter to praise the singer for paying homage.
no tweet can express this feeling. my mind has been blown out of my body and my heart is taking full lead. i am gushing. i love you @arianagrande. you're absolutely incredible. #notearslefttocry

— ɯɐɔ (@CamrynSullivann) April 20, 2018
ariana put a bee in her new music video for manchester i love her too much man #NoTearsLeftToCry pic.twitter.com/F18T9AcY1u

— buy and stream no tears left to cry (@notearsviolet) April 20, 2018
the people who are complaining about ntltc not being a ballad clearly don't know how much it means to people who were at manchester. a fast, uplifting song is what i needed. i feel strong. #NoTearsLeftToCry pic.twitter.com/UuTOAfsQfO

— amy (@awiamagrande) April 20, 2018
manchester babies, i have no words. i am SO proud of you and just a reminder that ariana wrote this song for you and our angels. every time u listen to it, she is with u, like she always is

— soph, TONIGHT(@hertearstocry) April 18, 2018
Earlier this year, Ariana's manager Scooter Braun revealed the singer had been so shaken up by the incident she cried for days.
"She felt everything - every face they announced, every name, she wore on her sleeve. Every bit of emotion because that's who she is."
Ariana had been performing in Manchester as part of her world tour, and revealed to Billboard she found it difficult to finish her gigs as she was still so emotionally scarred by the incident.
"It would be nice to really hold my loved ones close for a little while, stay home for a little bit," she revealed at the time.