Atomic Kitten have recorded a new Gareth Southgate version of Whole Again
10 July 2018, 11:10 | Updated: 21 February 2019, 12:23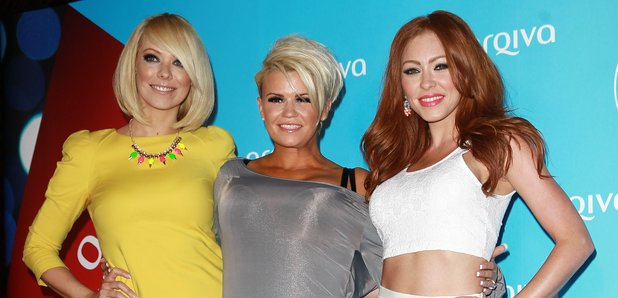 Natasha Hamilton and Liz McClaron have reunited for a World Cup rendition of Whole Again - but without Kerry Katona.
Atomic Kitten have reunited for a new version of their 2001 hit, Whole Again, which fans are singing to England manager Gareth Southgate.
Ex bandmates, Natasha Hamilton, 35, and Liz McClaron, 37, have recorded the fan version of the song without Kerry Katona - who is currently staying at a Holistic Boot Camp in Marbella.
Including a mix of Whole Again with the World Cup anthem, Three Lions, the new lyrics are: "Looking back on when we first met I cannot escape and I cannot forget, Southgate you're the one. you still turn me on, football's coming home again."
The song has already been sang by a bunch of England fans amongst the stands in Russia this summer
According to reports, Kerry, 37, claimed that she was kicked out of the group after calling Natasha a 'toxic ****'.
Meanwhile, Natasha took to Instagram to share an image of herself in the studio alongside the caption: "Today was fun! #footballscominghomeagain"
She also took a moment to belt out the banger in a video she uploaded on Twitter, on her journey home.
Watch more: