One Guy Is Photoshopping Himself Into Famous Pictures And It's Hilarious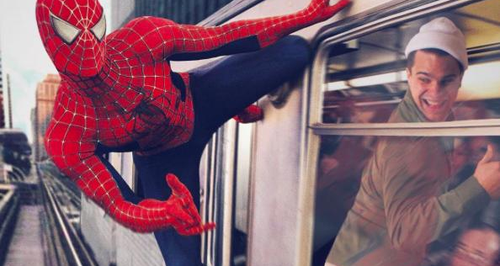 Average Rob is taking the internet by storm with his hilarious collection of mock photos with celebrities.
A guy who describes himself as a 'mediocre dude' is making his life more exciting by photoshopping himself into pictures with celebrities.
The Belgium native, who goes by the name of Average Rob, has been taking Instagram by storm with his hilarious collection of photos which see him side by side with famous faces and the stars of famous movie scenes.
In one photo, he is seen cheekily flashing his bum at Spiderman during on the iconic scenes in the Marvel movie.
While another sees him falling asleep on a bus whilst sat next to Eminem in a scene from his film '8 Mile'.
He even manages to photoshop himself into a picture with the cast of friends, as he titles the picture 'Friendless'.
Our favourite has to be his own spin on a scene from popular Netflix series 'Stranger Things'.
Sometimes if you can't have famous friends, you just have to imagine you do!