Awww! Meet The Real-Life 'Car Share' Couple
26 April 2017, 15:12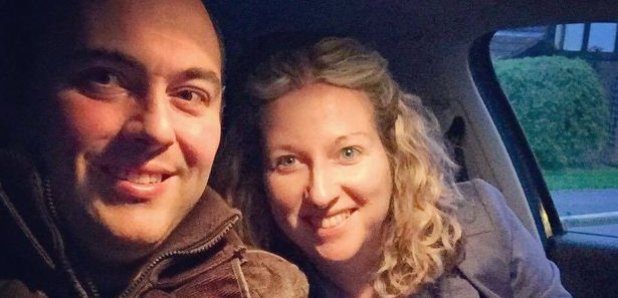 Hear the story of a couple who actually fell in love while car-sharing to work.
We've barely recovered from that cheeky monkey on this week's episode of 'Peter Kay's Car Share'. But if you're a die-hard romantic who also enjoys the hit comedy, then you'll like this.
A couple from Abergele on the north coast of Wales have told The Mirror how they fell in love while sharing a car to work. We're welling up, here.
Cara and Matt Lynam first met back in 2004. They used to work in offices next to each other in Bodelwyddan, and Matt had noticed Cara waiting for a bus home each day after work.
- Read more: You'll Never Guess Which Actor Played Car Share's Drunk Smurfette!
Matt's parents ran the local pub but they'd never spoken until shy Matt plucked up the courage to say hello to Cara.
"I recognised him from the pub and one day I was having a drink and he came over, said he'd noticed me waiting for the bus every night and asked if I'd like him to start giving me a lift home," says Cara.
"I said OK, although I was really nervous the first time, stood outside waiting thinking 'oh God, what happens if we've got nothing to say to each other?'
"But we just hit it off naturally straight away, we liked the same things and it was really nice, although I wouldn't let him drop me off at home at first because I thought if my mum saw a boy dropping me off I'd never hear the end of it!"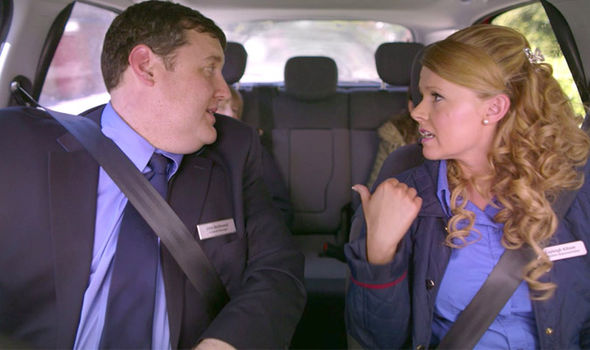 Peter Kay and Sian Gibson as John and Kayleigh. Copyright: BBC
- Read more: Did You Notice The 'Filthy Gaffe' On Peter Kay's Car Share?
The pair hit it off, and bonded over their shared interests in music and rugby.
"The journey was only about four miles, so it took 10-15 minutes in the car," says Cara.
"I always wished we'd get stuck in traffic and it would take a bit longer, and towards 4.30pm every afternoon it was nice knowing I didn't have long to wait before I'd be getting in the car with Matt for a chinwag. I just found myself looking forward more and more to that journey home so I could spend time with him." Aww, you guys!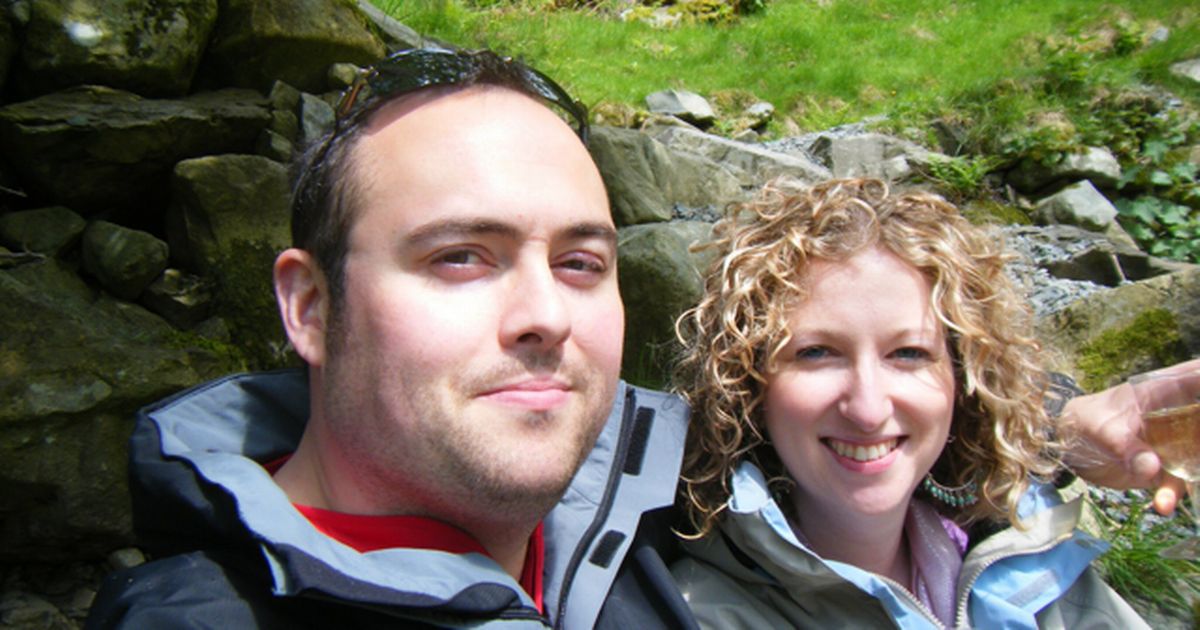 Matt and Cara Lynam, real-life Car Share couple. Copyright: Twitter
After 18 months of car sharing, Cara went travelling and then changed jobs upon her return, meaning they no longer shared the journey to and from work. It was then that they realised that they'd fallen for each other.
The couple married in 2011 and now have two children. Maybe John and Kayleigh, the will-they-won't-they couple in 'Car Share', will also end up having their own happy ever after?
- Read more: Peter Kay Raises £150,000 for a Mother's Cancer Treatment